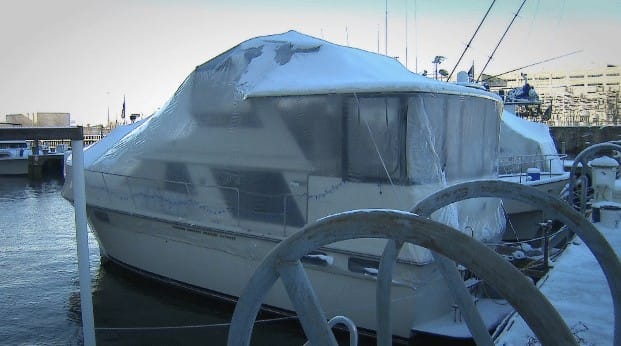 Kevin Wright and Colette Gabriel are braving the Chicago winter subzero temperatures aboard their first yacht
It was something they always thought about doing – living on the water. When a developer knocked on the front door of their Lincoln Park home about a year ago and asked to buy the property, they took the plunge.
Kevin Wright and his wife Colette Gabriel now live on a boat. A 42 foot yacht, to be exact. Cygnet is docked at the River City Marina in Chicago's South Loop – the one place where they can stay in the water year round.
I went out to talk with the couple for WGN Morning News – about why the decided to go this route, what the costs are like, and how they are surviving the sub-zero temperatures that we're all suffering through right now.
The video is above. You can follow along with their blog where they write about all of their boating adventures – it's WaterWeThinking.com.
What do you think? Would you ever consider doing something like this?
Comments
comments