From the day the iPhone X was announced, you knew people would get creative with the new animoji feature. Now we have Animojis in...
Soldier homecomings never get old. Army Sergeant Elliott Burgos appeared on the jumbotron at a Philadelphia 76ers game over the weekend with a special holiday...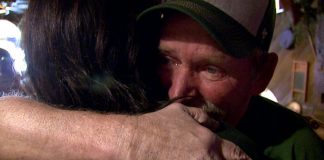 Green Bay Packers fan Chuck Wickert was making his first trip to Lambeau Field 17 years ago - and it turned out to be...
Earlier this week, we told you about Justin Timberlake's new album MAN OF THE WOODS. The trailer had JT running around bonfires, through cornfields,...