The Unauthorized Bio of Marcus Leshock
My name is Marcus Leshock and I'm an anchor/reporter on the WGN-TV Morning News in Chicago. You'll see me on the air every weekday between the hours of 4-9am.
I anchor a segment called "What's Trending," where we wrap together all of the stories, videos and photos people are sharing online at that moment – all to get you up to speed on the interesting things the world is sharing as you head out the door.
We made it to the happiest place on Earth. It's 9am. I've gotta schedule every minute of our day until 9pm. Pay attention and...
From the day the iPhone X was announced, you knew people would get creative with the new animoji feature. Now we have Animojis in...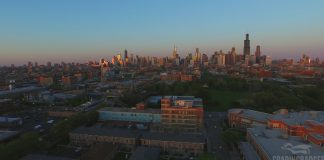 I've lived in the Chicago area my entire life. We tend to complain about a lot of things around here. It's way too cold...