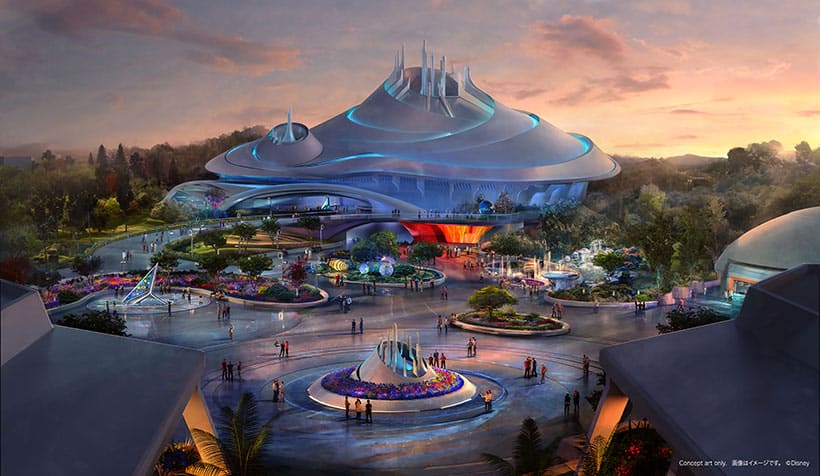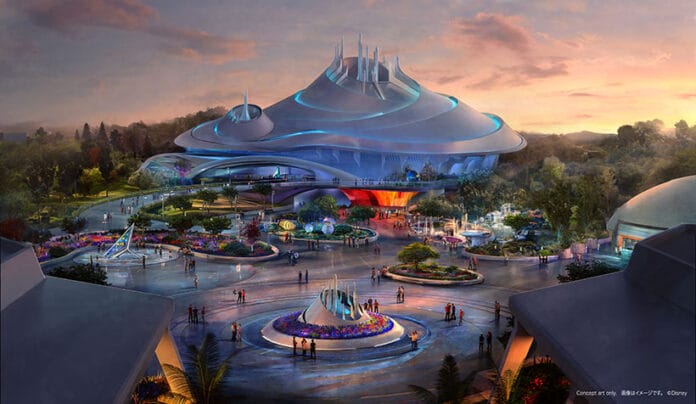 The Tokyo Disneyland Space Mountain ride is getting a major overhaul!
Oriental Land Co. made the announcement this morning and released some concept art. The company says the "entirely new attraction" will maintain its original concept as an indoor roller coaster that takes guests zooming through space, but they will add "enhanced performance and immersive special effects that will give guests even more thrills."
As you can see from the image, the exterior of the attraction is also getting a major facelift along with the entire Tomorrowland plaza. The new area will "express the connection between Earth and the universe, representing an image of a future where humans are in harmony with nature."
As for when this is happening? Tokyo Disneyland Space Mountain will close in 2024 and they're aiming for an opening date in 2027. The project is projected to cost 56 billion JPY.
You can read the full Tokyo Disneyland press release here.
What do you think about these changes? Would you like to see the other Space Mountain rides get an overhaul like this? I'm excited to see more about what they plan to do with the interior of the ride.
More theme park news here.
h/t Thrill Geek
Comments
comments