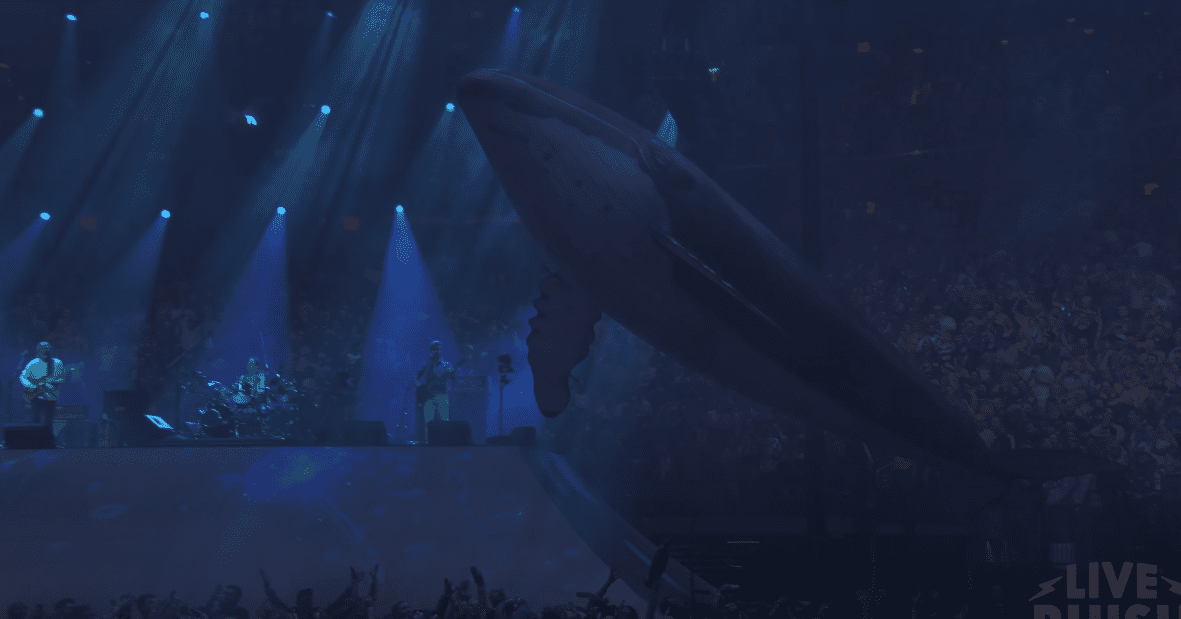 This was pretty darn cool.
The jam band Phish were playing Madison Square Garden in New York City over the weekend. When performing their song "Waves," the tech team turned up the blue lighting and gave the arena an ocean vibe.
That's when the really cool stuff started.
First, a couple of dolphins come out swimming in the middle of the air. Then, to the crowd and the band's delight, a giant whale makes its way into the stadium. Coupled with the music, it must have really felt like you were hanging out in the ocean. According to the description on the video, the creative direction was handled by a company called Moment Factory.
Check out the Phish whale and dolphin drones for yourself here…
I love when bands continue to take the LIVE experience to the next level. Well done. You can check out the full Phish set here. 
Comments
comments