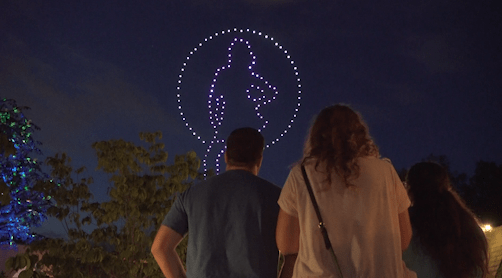 The Dollywood Drone Show is in the air!
Last week the Pigeon Forge, Tennessee theme park kicked off its Summer Celebration with a pretty neat feature – Sweet Summer Nights. They brought Intel's drone technology into the park and have created a nighttime show. 400 drones will take the skies to create different shapes, all choreographed to music. There will also be fireworks and some dance performances.
The show will run through July 31st. You can see some highlights of the Dollywood Drone Show in this video…
You can check out more information and the full operating schedule for Dollywood on their website here.
More trending news here!
Comments
comments