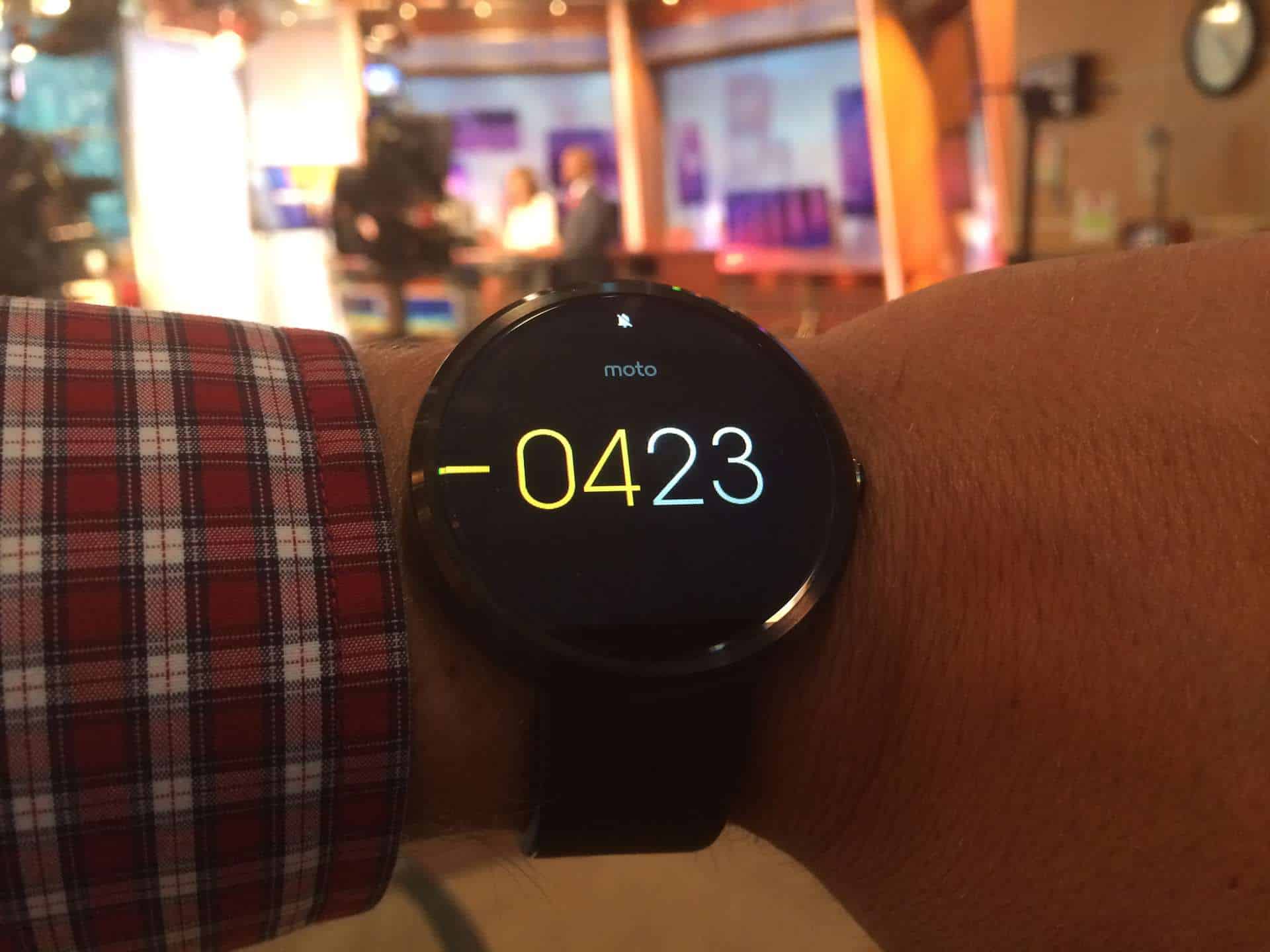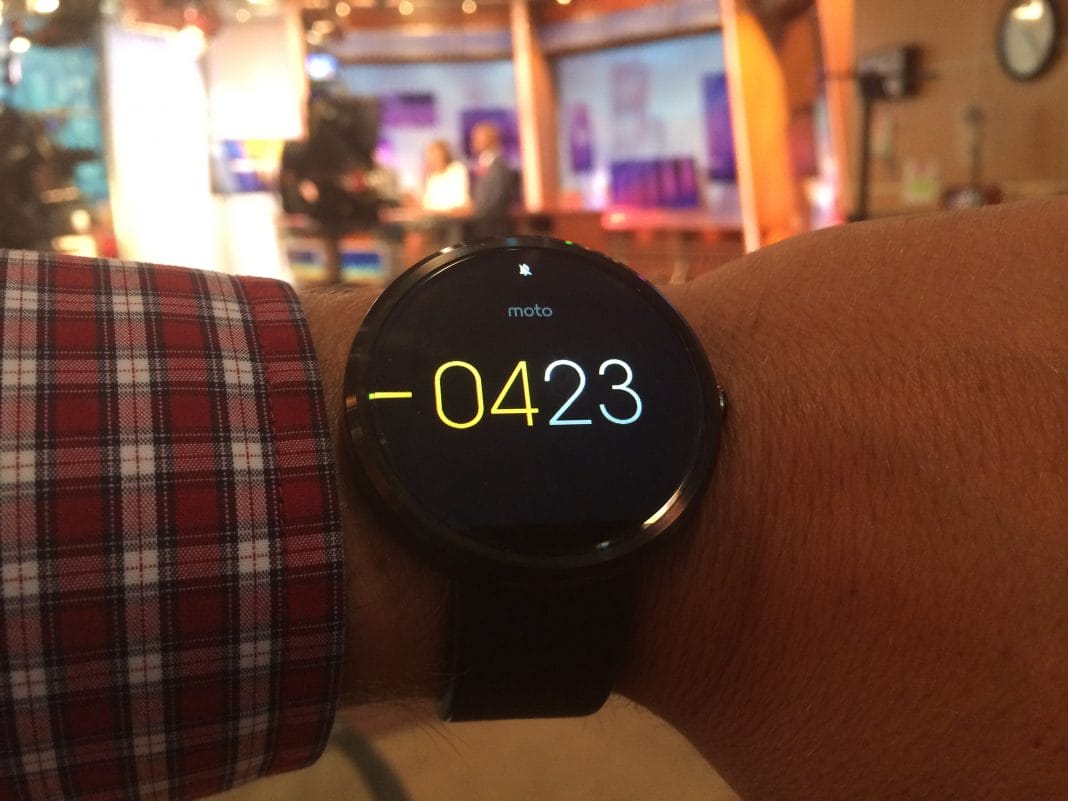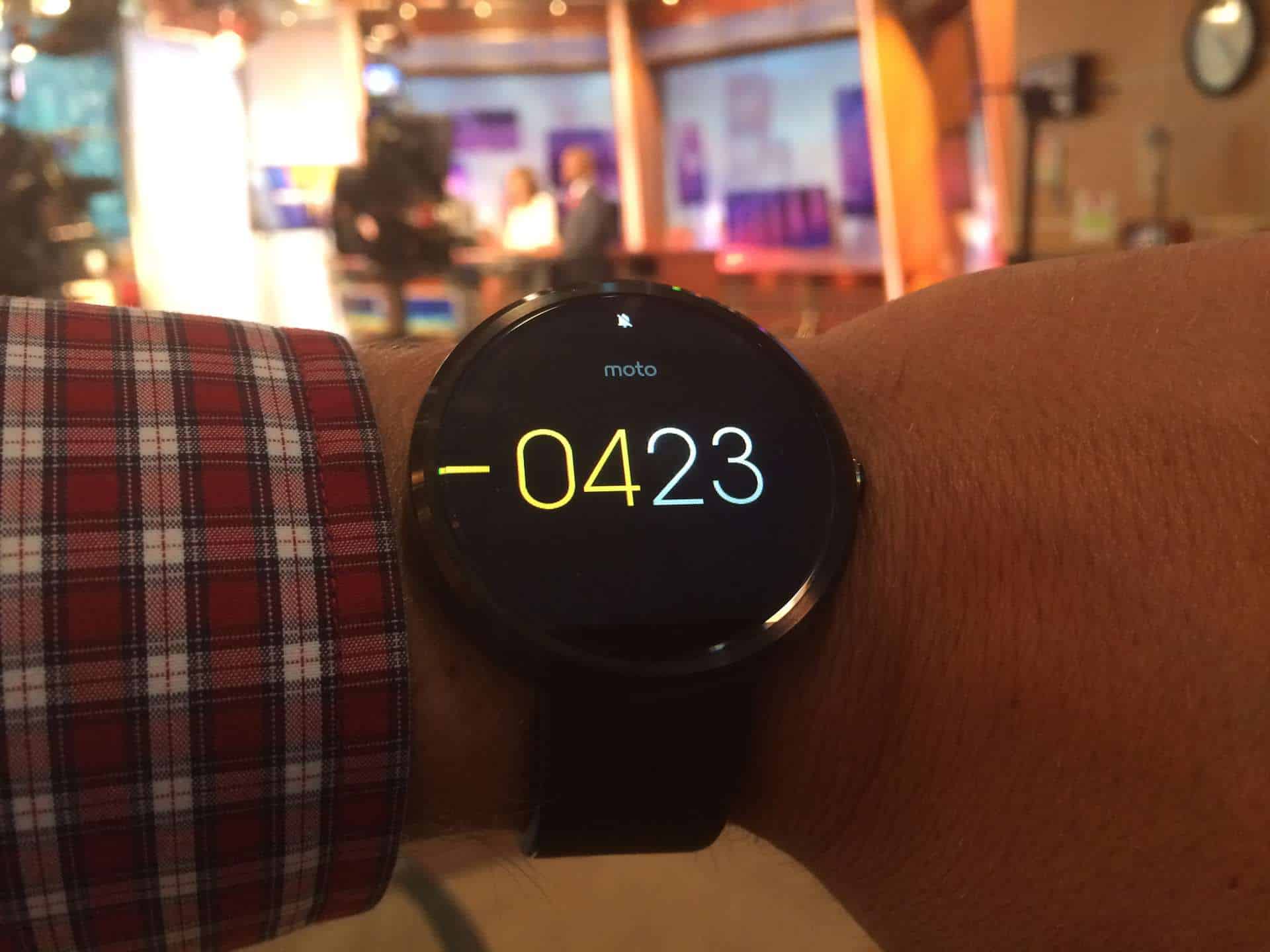 "OK Google, TAKE ME TO YOUR LEADER."
Motorola has created the Soldier Field of smartwatches. It's like a giant spaceship came out of nowhere and landed on your wrist. To the casual passerby it might look out of place, but get inside, and you start to fall in love with the thing.
THE SPECS
The Moto 360 is the first smartwatch to sport a round face – and it's a BOLD round face. It features a 1.56″ 320×290 display with a backlit LCD screen. The body itself is 46mm in diameter with an 11.5mm height. The leather band model weighs 49g – basically, it doesn't feel that much heavier than your standard large watch. It also comes with Corning Gorilla Glass because you'll probably be banging this thing on plenty of stuff over its lifetime. IT'S BIG.
On the bottom of the watch you'll find a health sensor that can track your heart rate. It also has a pedometer that keeps track of how many steps you've taken throughout the day. Start walking, son.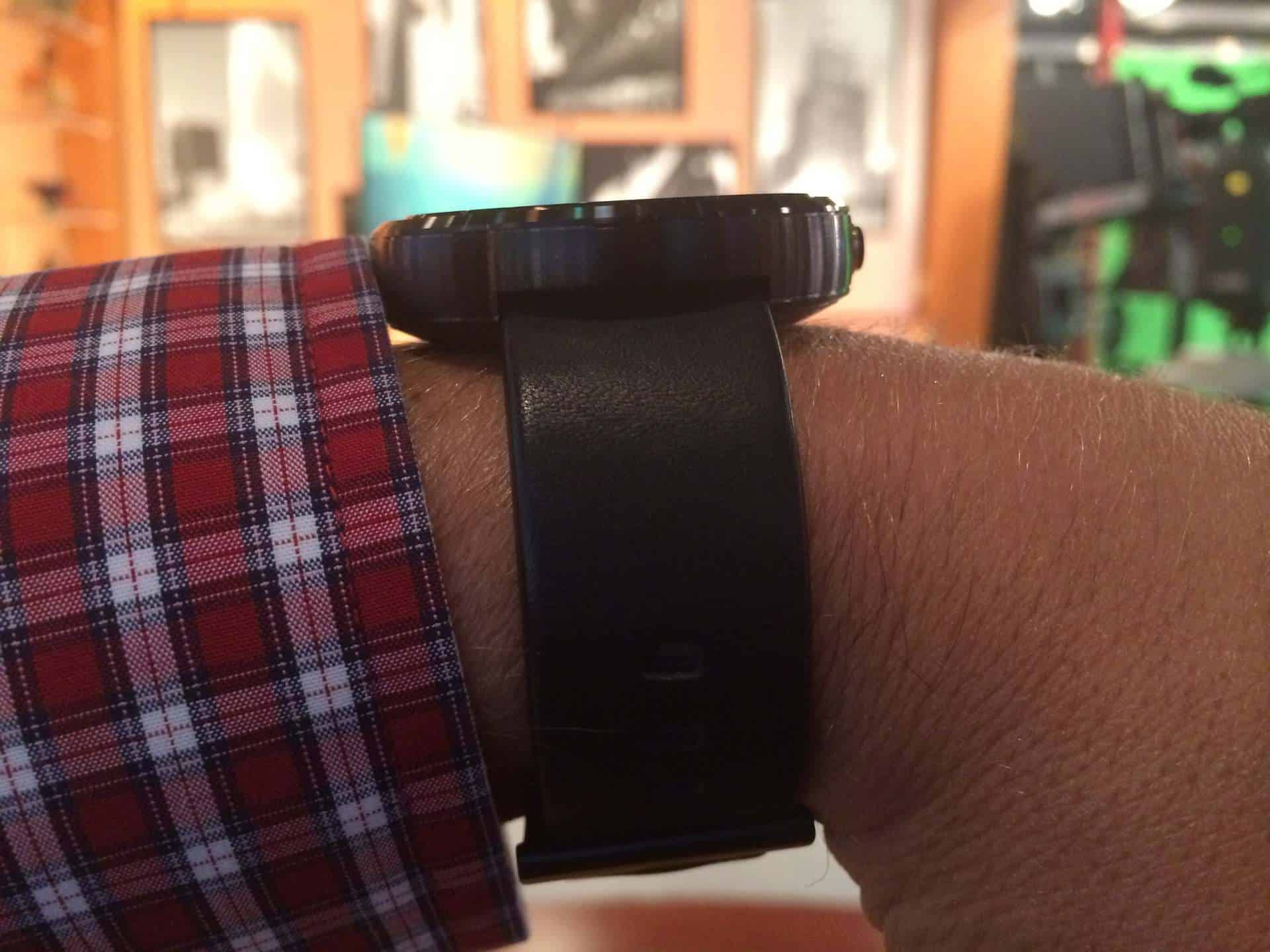 THE SOFTWARE
The Moto 360 runs on Android Wear through your smartphone. The watch shows you notifications when you get a text message, a tweet, or a message on Facebook. It will also vibrate when somebody is calling and give you the option to answer your phone, or you can decline the call and send the person a message instead. The watch has dual microphones that let you use your voice to accomplish all kinds of things – sending texts, asking for sports scores, telling your phone to navigate places and most important….to remind yourself to drink more water!
SO….HOW IS IT?
First, a little about me. I haven't worn a watch in years. I'm talking since Pager Days, as in, "Hey man, can I see your phone I just got a page!"
That said, the size of the Moto 360 felt a little awkward at first. Yet after a full day of wear, I began to appreciate it. The Moto 360 feels like it's made of something. It has some real weight to it, but it's not TOO heavy. To put it simply, it doesn't feel cheap.
My review model came with a black leather band. Motorola partnered with Chicago-based Horween Leather to make the bands for the Moto 360 – and the quality really shows. It feels like a band you would find on a nicer watch. It's very comfortable and durable.
The display comes with some really nice features. For one, the watch stays in sleep mode until you raise your arm to look at it, then it pops to life with the face you choose. There are a good variety of options when it comes to your watch face, from ultra-modern digital numbers to classic hour and minute hands.
I used the Moto 360 with a few different phones – the LG G3 and Motorola's new Moto X model. Not surprisingly, it seems to play better with the Moto X, but I had no problems syncing the phone with the G3. However, with both phones, the watch became disconnected a few times. A simple restart solved the problem in each of those cases. If you DON'T have a smartphone around to pair with the watch, or say you have an IPHONE (egads!), the Moto 360 becomes a fancy digital watch. It will still check your heart rate, count your steps and tell the time, but that's about it.
This brings me to my biggest issue with the current version of the Moto 360 – it's just too tied to your phone. When I get a notification about a new Facebook message, I want to read the entire message on my watch. I want to read all of my emails right there. I want driving directions to be coming to me right on the giant face. I'd love to see apps designed specifically for the product, a way to view my Twitter timeline and even retweet tweets using my voice right there on the watch.
As far as the fitness side, the heart rate feature was hit or miss. I really had to hold my arm still for it to work properly – that wasn't easy when I was on a treadmill at the gym. Speaking of that, I hope more features are added to their health section – including the ability to track distances of runs and calories burned during workouts. And while we're at it, why can't the Moto 360 have a golf option to become a GPS yardage tracker when you're on the course? I'm full of these ideas, by the way!
FINAL (INITIAL) THOUGHTS

The Moto 360 is a great start. I think it's the best looking smartwatch on the market so far (Apple, you're on the clock). It has the hardware to do more, now it's time to take Android Wear to the next level and get some third-party apps designed specifically for this interface. I'm not sure that the current version is worth the $250 investment, but the more I wear it, the more I appreciate the potential of what a smartwatch like this can do.
We'll be posting our WGN Morning News feature on all of Motorola's new products after the story airs on Tuesday morning. You can check out the Moto 360 in further detail on the website, moto360.motorola.com.
Comments
comments