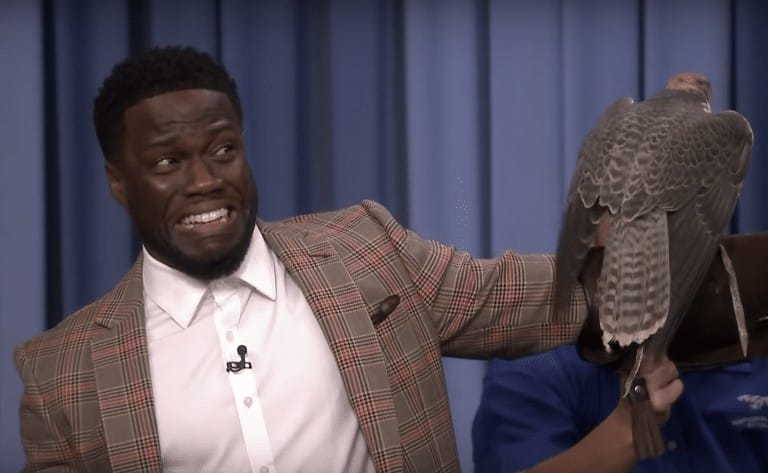 It's always must watch TV when Robert Irwin brings exotic animals to The Tonight Show.
When you add Kevin Hart to the mix? Even better.
Last night Robert was back with all kinds of creatures. He brought a kingsnake, a falcon, a tarantula and more. Kevin Hart was on hand for all of it and things got wild.
Take a look at the video. It will give you a laugh this morning.
Comments
comments