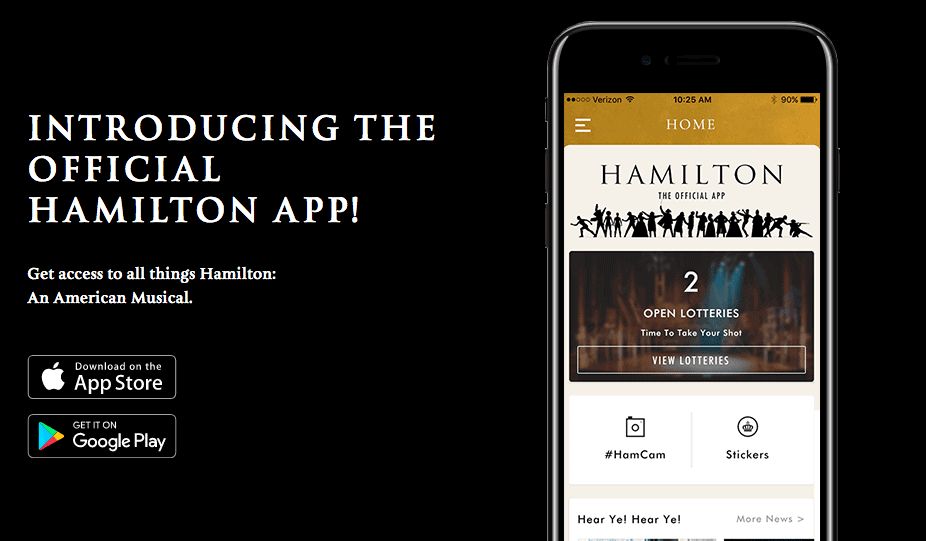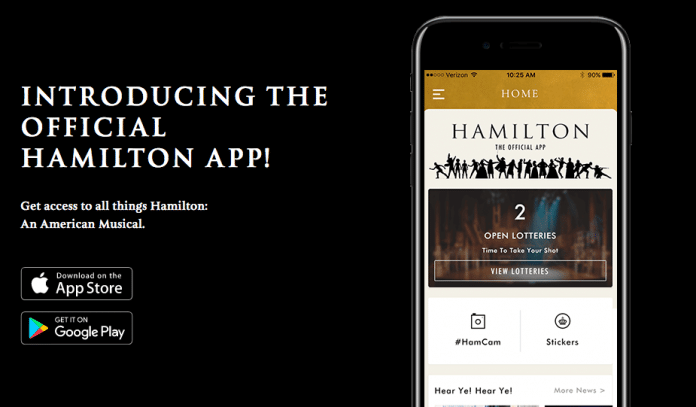 Lin-Manuel Miranda's "Hamilton" is one of the best Broadway shows ever. The downside? Tickets are hard to come by. And they aren't cheap.
Scoring affordable tickets may have just gotten easier.
Yesterday the company released the "Hamilton" app. Among the features, a chance to enter the show's lottery for $10 tickets. Buuuuuuut….right now the Los Angeles lottery is the only one available. The website says more cities will be coming soon, though.
Other features on the app include show-related stickers you can share with your friends and family, the #HamCam that lets you take selfies and put yourself in the $10 bill, show merch and all other kinds of "Hamilton" related news.
The app is available now for iOS and Android.

Comments
comments