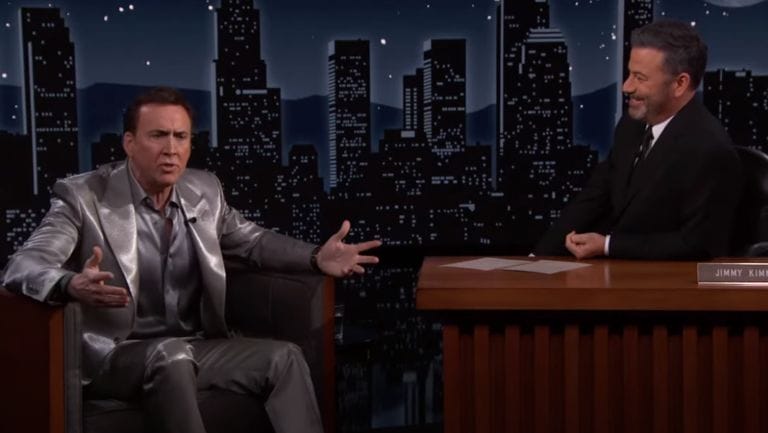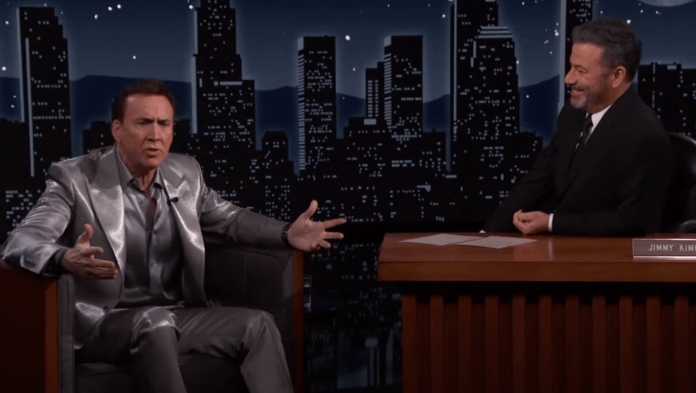 Nicolas Cage made his first late night television appearance in 14 years this week, appearing on Jimmy Kimmel Live to talk about his new movie "The Unbearable Weight Of Massive Talent."
Jimmy decided to bring up some of the urban legends about Cage that have made the rounds over the years. They include stories about him turning $200 into hundreds of thousands at a casino. Other stories said he owned a two headed snake, once bought a cave full of bats and was stalked by a mime.
Watch Nicolas Cage tell these stories and more, it's well worth 15 minutes of your day…
"The Unbearable Weight of Massive Talent" is in theaters today.
Comments
comments