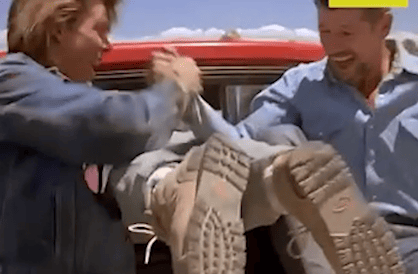 Do you remember the classic Mentos commercials from the 90s? The ones with people in all kinds of ridiculous situation getting bailed out thanks to their roll of Mentos breath mints? Here's a reminder:
The people at The Confused Breakfast podcast put together these videos, showing scenes from some classic 80s and 90s movies re-edited as Mentos commercials. First up is "Tremors," which was actually released in January of 1990. Either way this is hilarious…
And who can forget that very bizarre end credit sequence to the Arnold Schwarzenegger action hit "Predator?" It's even better with Mentos freshness…
This isn't a new trend, either. Way back in 2015 a YouTuber put together this Mentos spot featuring a scene in "Bloodsport." Good times…
More Trending News here. 
Comments
comments