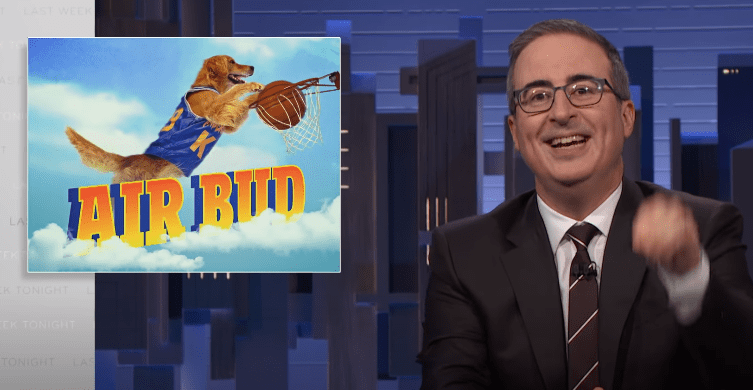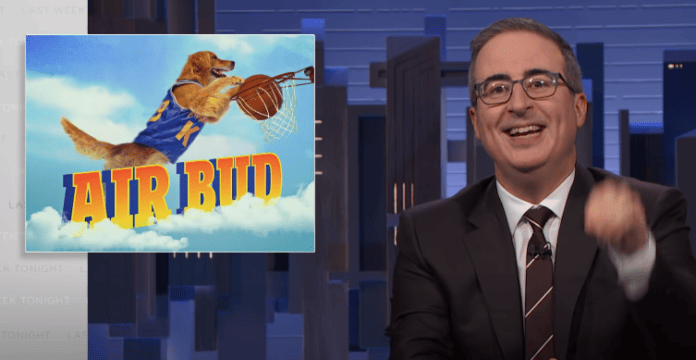 Do you remember the 1997 movie Air Bud?
How can you forget? A young boy discovers a golden retriever has incredible skills on the basketball court and the dog ends up helping his team compete for a state championship. The movie would go on to inspire an entire franchise featuring dogs that do incredible things, like talking and even traveling to space.
For some random reason, Last Week Tonight host John Oliver decided to dedicate an entire web segment to breaking down this movie – and it is glorious.
If you haven't seen Air Bud you won't get as much joy from this, but it should give you a laugh either way. Enjoy…
More trending news here. 
Comments
comments