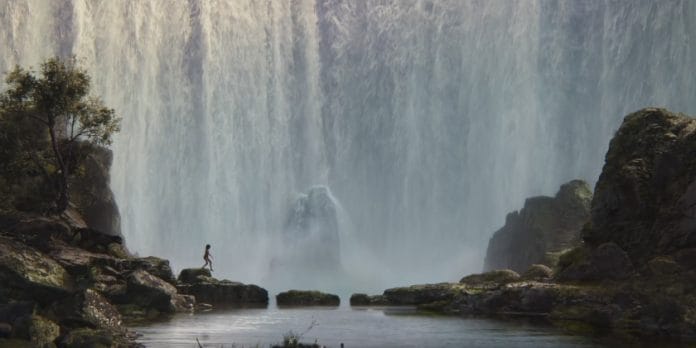 Admittedly, it's been a while since I've seen THE JUNGLE BOOK – but I don't remember it quite like this.
Disney premiered the first trailer for the new live-action version of THE JUNGLE BOOK yesterday. It's directed by Jon Favreau and features the voice talents of Bill Murray, Scarlett Johannson, Idris Elba and many more.
The trailer features lots of running, water, fire, talking snakes – and yes – a glimpse at Baloo. They're saving that full reveal for later.
Watch THE JUNGLE BOOK trailer below. The movie opens on April 15, 2016….
Comments
comments