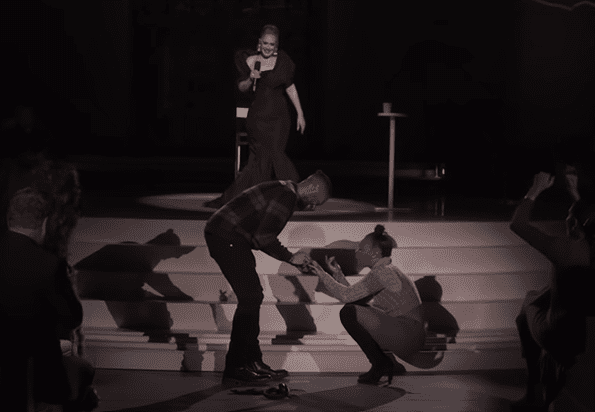 I know I'm a few days late on this, but I finally caught up on the Adele: One Night Only special yesterday.
Talk about a person with a gift. Adele is one of those rare performers who can command a stage simply with her voice. If you haven't watched the special, I highly recommend it. Her new music sounds outstanding as well.
During the show, Adele brought out a man named Quentin Brunson and his girlfriend of seven years, Ashleigh Mann. Ashleigh had a blindfold and noise canceling headphones. When she removed them, she was at the foot of a large stage looking out at a star-studded crowd, her boyfriend down on one knee ready to pop the question.
If you haven't seen the proposal yet, you can watch it here….
Adele's new album 30 comes out this Friday.
More trending news here. 
Comments
comments