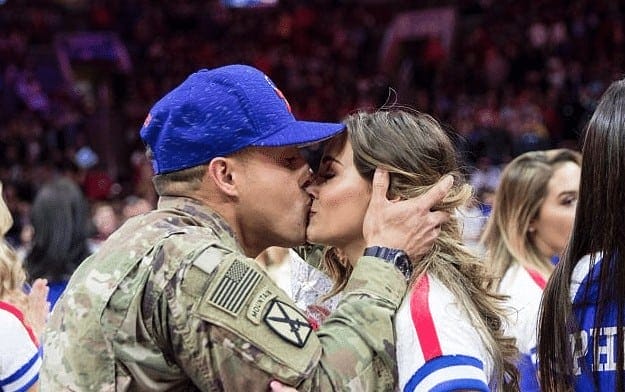 Soldier homecomings never get old.
Army Sergeant Elliott Burgos appeared on the jumbotron at a Philadelphia 76ers game over the weekend with a special holiday message for his family, including his girlfriend who is a dancer with the team in her rookie year. Burgos has been serving our country from Camp Buehring in Kuwait.
What his girlfriend Angela DIDN'T know – he wasn't just on the jumbotron. He had actually returned home and was waiting to run out onto the court and surprise her.
Here's how it all played out…well done, Sergeant.
Getting a little dusty in here… pic.twitter.com/cNng1HLbYM

— Philadelphia 76ers (@sixers) December 3, 2017
Comments
comments