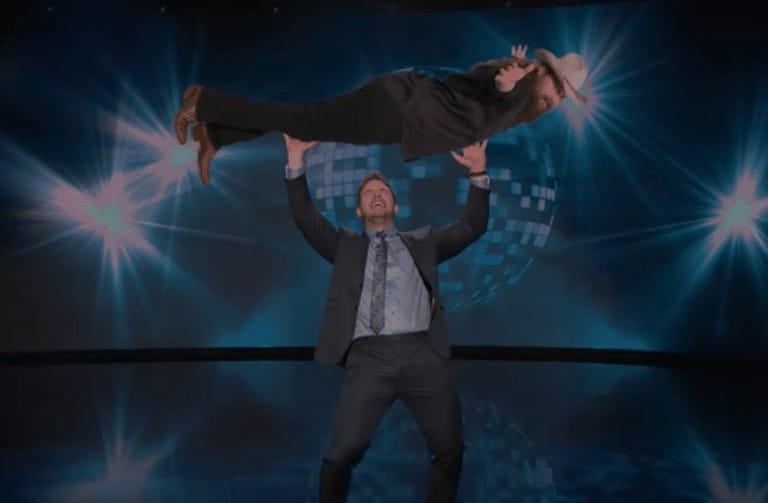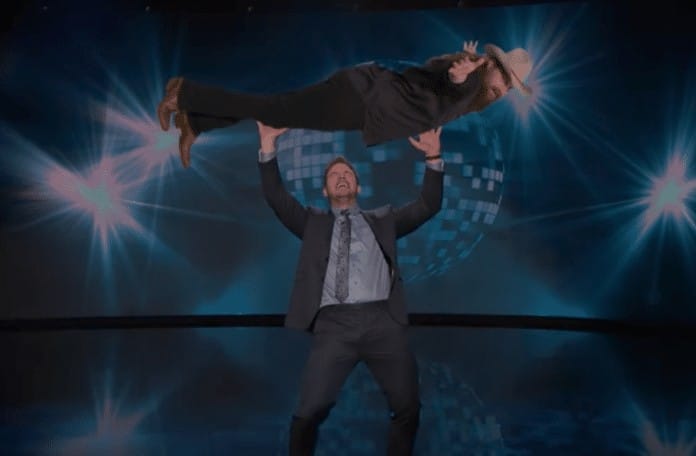 Jimmy Kimmel is taking the week off from his show to care for his 7 month-old son who went through a second successful heart surgery. Chris Pratt was the week's first guest host, and lucky for him, the musical guest was Chris Stapleton.
The two guys performed a duet at one of Stapleton's shows in Nashville back in October, so last night, they decided to do it again. After spinning the "Wheel of Cheesy Duets," a legendary song from "Dirty Dancing" popped up.
So here you go, probably the best video you will see today. Chris Pratt and Chris Stapleton sing "(I've Had) The Time of My Life." Complete with the lift at the end. Sort of.
Enjoy…
Comments
comments