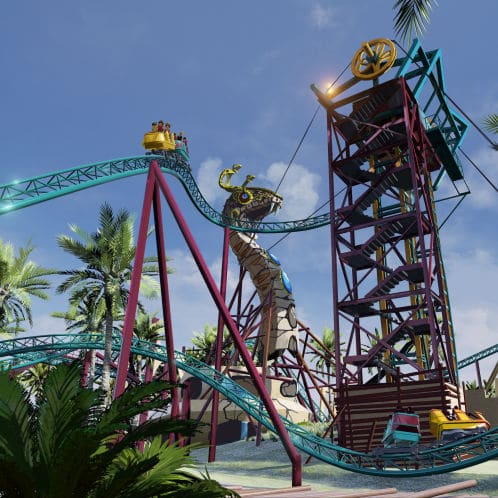 2016 is going to be a busy year for amusement attractions in central Florida.
Universal Studios is launching a new King Kong attraction. SeaWorld will open Orlando's tallest and fastest hyper-coaster. And now, Busch Gardens in Tampa Bay has unveiled plans for something that looks pretty unique – a family-spin coaster.
They're calling it Cobra's Curse. Mack Rides designed the new coaster, which takes riders up a vertical "elevator lift" before they head down a 70-foot first drop. You'll hit speeds of just over 40mph with 2,100 feet of track. They say the ride will be at least 3.5 minutes long. But the most unique aspect has to be the train. As you head along the track, the cars will spin tilt-a-whirl style.
To keep things even more family-friendly, the coaster will have a height requirement of just 42-inches. I love giant coasters as much as the next person, but I also have two young kids at home. It's great to see parks investing in unique attractions for kids that are too big for baby rides but not quite ready for the big coasters.
Check out the teaser video below….
Comments
comments