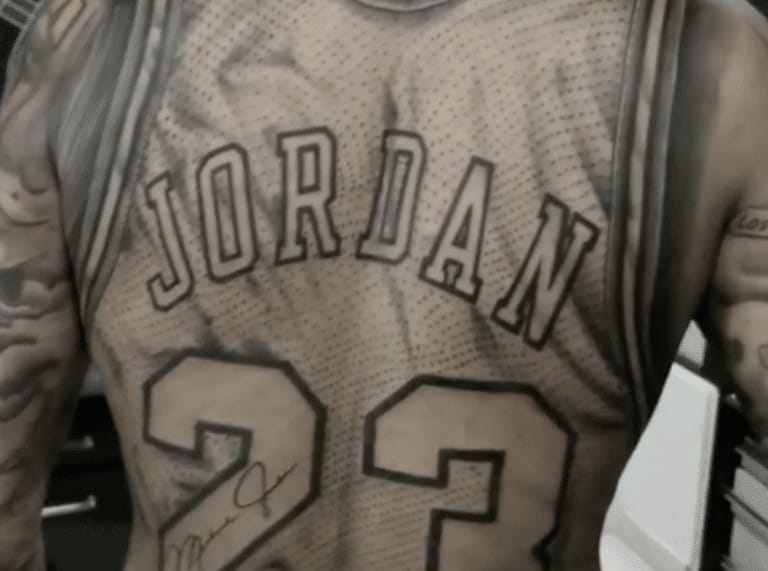 I believe we have found the biggest Michael Jordan fan in the world.
The Front Family Tattoo shop in the Dominican Republic posted this video. It shows one of their latest creations. A full Michael Jordan jersey tattooed on a man's back. His ENTIRE back.
All of the details are there, too. Even down to the mesh. There's also a Jordan autograph on the 23.
Check out the video below…
View this post on Instagram
Comments
comments