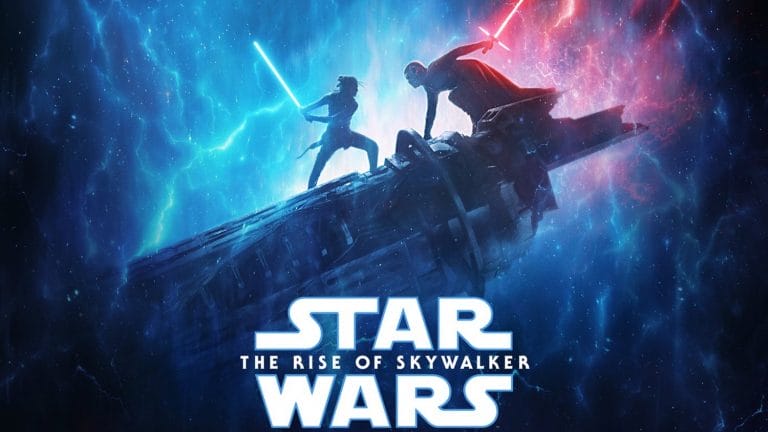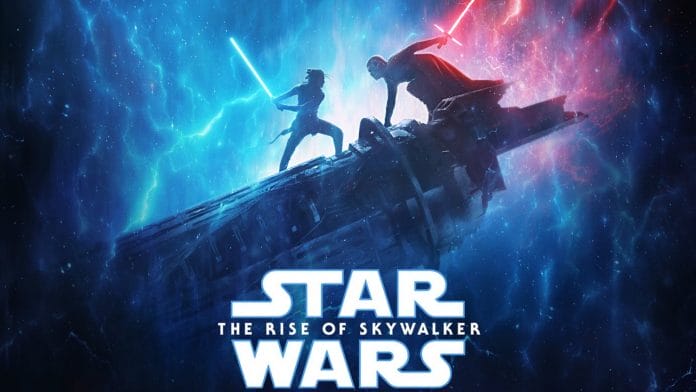 Yesterday I told myself I wouldn't look. I don't need to know what the first viewers of the last movie in the Star Wars Skywalker saga thought about the movie. Do I?
Well guess what I did first thing when my alarm clock went off at 1:30am?
I rushed right to Twitter to see what all of those lucky people were thinking when they walked out of THE RISE OF SKYWALKER's world premiere. Here's a roundup of RISE OF SKYWALKER reactions.
First, some are just plain gushing about it.
Just stepped out of #TheRiseofSkywalker. It's an immensely satisfying and MASSIVE end to the saga. It somehow addresses issues, problematic characters, and most unanswered questions from The Force Awakens and The Last Jedi too. pic.twitter.com/TMKeXCXuUx

— Rob Keyes (@rob_keyes) December 17, 2019
#StarWars #TheRiseOfSkywalker…OH MY GOD! I am absolutely blown away! I've never been so satisfied by a film. This is the end of an era and a franchise that has defined my life and this did it justice in a way I didn't imagine it could. You WILL cry…. pic.twitter.com/Jfx5bzdZOO

— Jenna Bûche de Noël (@JennaBusch) December 17, 2019
Epic. All of it. #TheRiseofSkywalker is a terrific finale that is just stuffed with so much of everything. Action, adventure — answers!! — humor, heart, love, and grit. I spent the entire second half with tears in my eyes – a wonderful way to end the Skywalker story pic.twitter.com/K2NhHSGWzM

— Erik Davis (@ErikDavis) December 17, 2019
I'm emotional, overwhelmed, surprised, shocked & stunned. More than anything, I'm happy. Thanks for coming through one more time, Star Wars.#TheRiseOfSkywalker

— Mark Ellis (@markellislive) December 17, 2019
All I can say is "wow."#StarWars: #TheRiseOfSkywalker is many things: horrifying, hopeful, violent, lowkey horny, and full of the right kind of fan service.

But most of all, it's a fitting ending for this incredible, 40+ year-long saga. pic.twitter.com/pd2GEwI7O3

— Dan Casey (@DanCasey) December 17, 2019
Utterly gorgeous. Messages of unity. Shocking moments (I yelled at the screen a LOT). SO much lightsaber swinging. Rey is SUCH a badass. It's over, but I wouldn't mind reliving that experience again. Y'all gonna lose your minds. #TheRiseOfSkwalker #starwars @starwars

— Grae Drake (@graedrake) December 17, 2019
Then, there are those who had a positive reaction, but you can tell that there was SOMETHING they didn't like…
My favorite Star Wars are the ones that take their time and focus on the characters. The whole first half felt like all exposition. It does get better. And Lando rules. But there's just so much plot it feels so rushed. And the Emperor stuff is so weird.

— Mike Ryan (@mikeryan) December 17, 2019
There's the "it's going to start a conversation with fans" reactions…which pretty much means some fans probably won't be too happy?
#StarWars #TheRiseOfSkywalker is a lot. It's a big, giant movie with a lot of spectacle and high stakes and it's definitely going to start a conversation (or a lot of conversations) among fans.

— The Brandalorian (@BrandonDavisBD) December 17, 2019
And there are some who just didn't like it at all..
At worst, I expected #TheRiseOfSkywalker to be a well made movie that I didn't like or whose story choices I disagreed with. I was not expecting a genuinely bad movie with video game plotting, thin characters, weak action and endless exposition of no consequence. Heartbreaking…

— Scott Mendelson (@ScottMendelson) December 17, 2019
#TheRiseOfSkwalker is fast paced but unfortunately far too bombastic. Felt rushed & underwhelming. The emotional moments didn't feel earned. Sadly, #StarWarsRiseofSkywalker won't satisfy the hardcore fandom. pic.twitter.com/z2y7NBy62E

— Richard Mason (@RichardMason) December 17, 2019
But the biggest takeaway from all of the reactions I'm reading? A LOT happens in this movie. It sounds like we're going to get a lot of plot. Personally, I'm happy to hear that there may be a lot of answers. Just have to remember to bring the notepad.
Man does #TheRiseOfSkwalker MOVE. This film hits the ground running & doesn't let up. JJ's energy is all over this thing. A Last Crusade style adventure. The bromance between Poe & Finn steals the film. Felt a bit more concerned w/plot than character, tad rushed, good not great. pic.twitter.com/S4tbDhXG35

— Griffin Schiller (@griffschiller) December 17, 2019
Wow. Wow. Wow. #TheRiseOfSkywalker delivers. So much happens in this film it's hard to get my head around. But it gets this epic ending right. So right. JJ Abrams and team nails it. And gives a whole new appreciation for The Last Jedi in the process. Please avoid sppolers!

— Clayton Sandell (@Clayton_Sandell) December 17, 2019
Well… #TheRiseOfSkywalker is a drastic departure from TLJ, but also not as invigorating as TFA. It is a movie packed with action (it's seriously nonstop), but also jammed with fan service. @starwars fans – brace for the debates. pic.twitter.com/DjKo9ejRWw

— CinemaBlend (@CinemaBlend) December 17, 2019
#TheRiseofSkywalker is a lot. It's like 9 movies of plot in one. Going to take me about 9 days to process.

— Chris Taylor (@FutureBoy) December 17, 2019
And whoever screwed up the hashtag for half of the night gets a special tip of the lightsaber!
It's trending but are we gonna keep pretending #TheRiseOfSkwalker isn't misspelled? Am I the only one who sees it? pic.twitter.com/qpyEfAykqD

— Brandon Alex (@pieceofB) December 17, 2019
I'll leave it there. Some of the reactions are getting into details I didn't want to know about. I'll be seeing the movie in the "fan first screening" on Thursday, can't wait to see how they wrap this all up!
Comments
comments