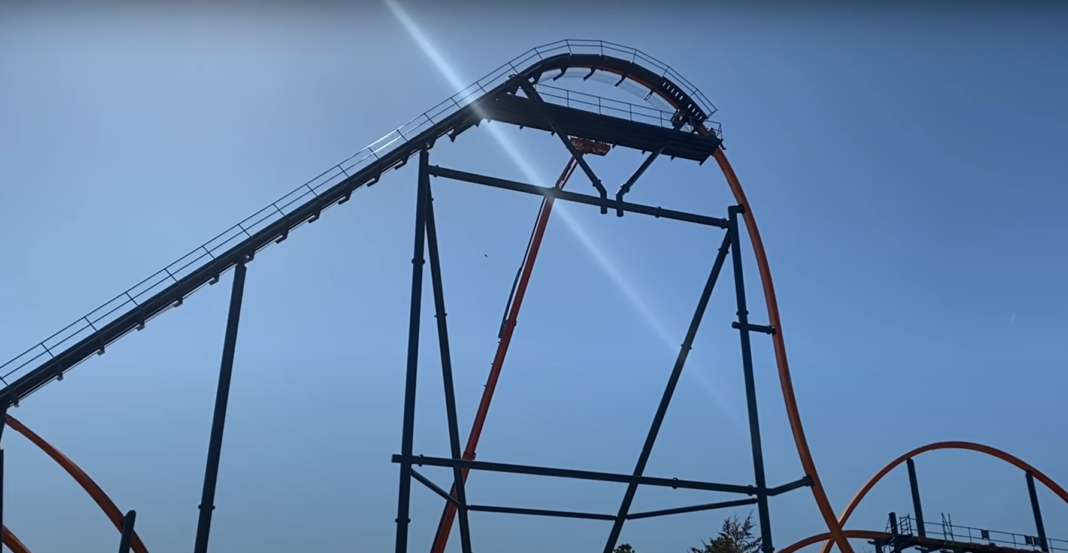 We're getting closer to amusement park season across the country and a few places are going to launch some big rides in 2021.
Six Flags Great Adventure in New Jersey announced the Jersey Devil roller coaster back in 2019. For obvious reasons, the ride wasn't finished in 2020 like originally planned. When it opens, Jersey Devil will be the world's longest, tallest and fastest single-rail coaster in the world.
Great Adventure has been posting tons of construction video on their YouTube channel. Yesterday they released their eighth episode of their "Behind The Adventure" construction series. The neat thing about the series – they're explaining a lot of what the crews are doing as they are putting the ride together. So if you ever wondered what those workers are doing while they're up in the air on these construction sites, the videos have been very interesting and informative!
Check out the latest update on the Jersey Devil roller coaster. This video was all taken between March 1st and April 9th. It looks like there is still quite a bit of work to be done on this ride. It's set to open sometime this summer.
Comments
comments