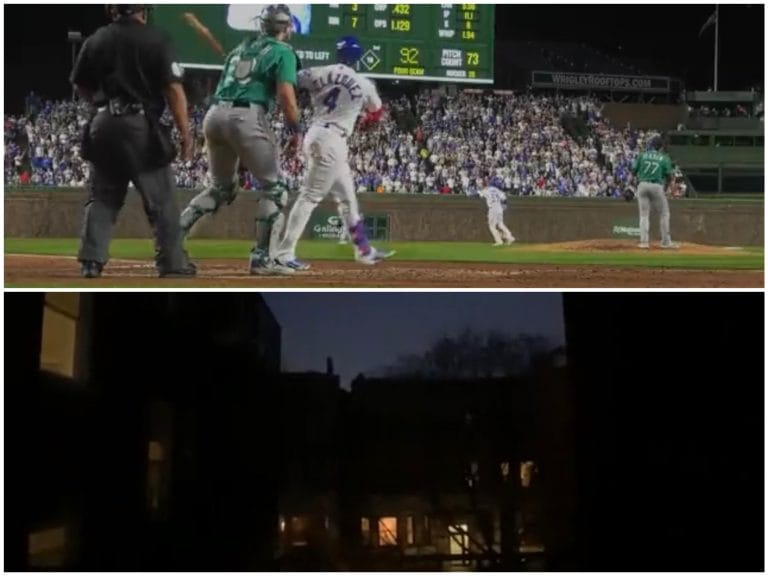 It was another Tuesday night of baseball in Wrigleyville as the Chicago Cubs were taking on the Seattle Mariners.
The Mariners were up big early 7-0. But the home team had battled back by the third inning. Nelson Velazquez was at the plate…
First career grand slam for Nelson Velázquez! 💪 pic.twitter.com/qOJ5IDCoUr

— Chicago Cubs (@Cubs) April 12, 2023
The Cubs Grand Slam put the team up 8-7 and the Wrigley Field crowd was reacting like they were right in the middle of a pennant race. The reaction was SO loud, WGN-TV producer Larry Hawley could hear the Cubs Grand Slam from a few blocks away from Wrigley Field! Watch this…
This is how the crowd at Wrigley Field sounded a few blocks away as Nelson Velazquez hit a Grand Slam in the 3rd inning as the @cubs erase a seven-run deficit to take an 8-7 lead over the Mariners. pic.twitter.com/8l7AIPr3CQ

— Larry Hawley (@HawleySports) April 12, 2023
It's been an interesting start to the season for the Cubs. Let's see if they can get some momentum going and put more series wins together!
More trending news here. 
Comments
comments