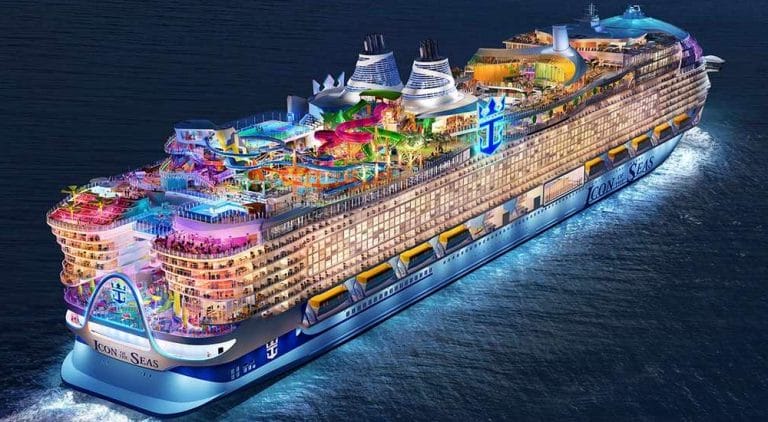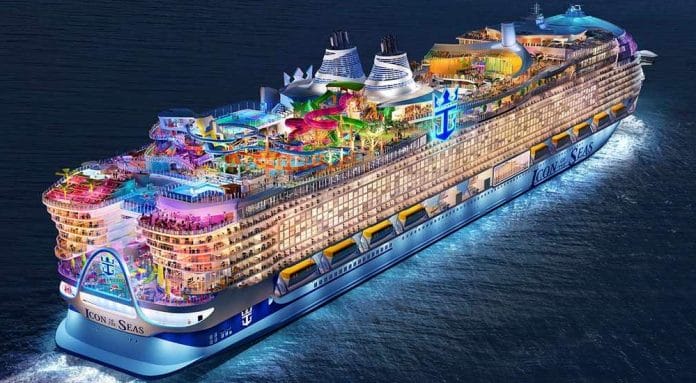 If you've been on social media over the last few days, the world's largest cruise ship may have caught your attention.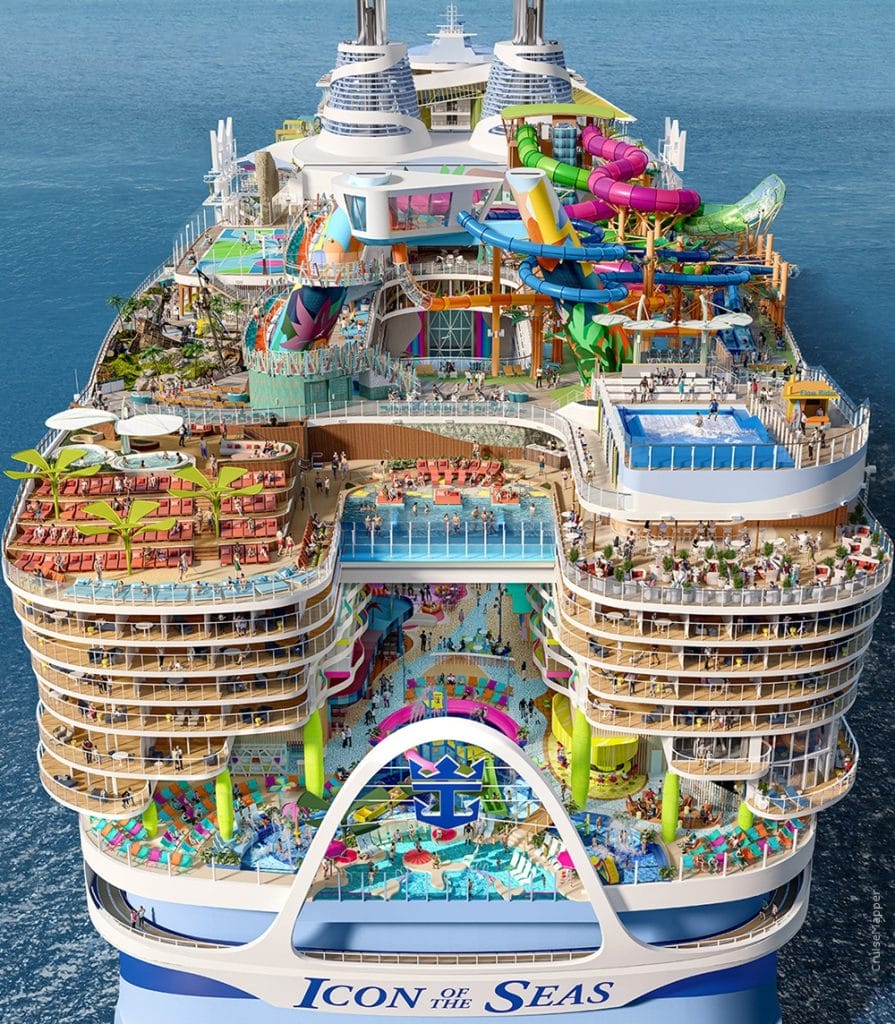 You are looking at the Icon of the Seas, and when it sets sail it will be the world's largest cruise ship. The creation from Royal Caribbean has been testing over the last few months in some trial runs at sea. If you aren't familiar with this ship, the size is completely staggering.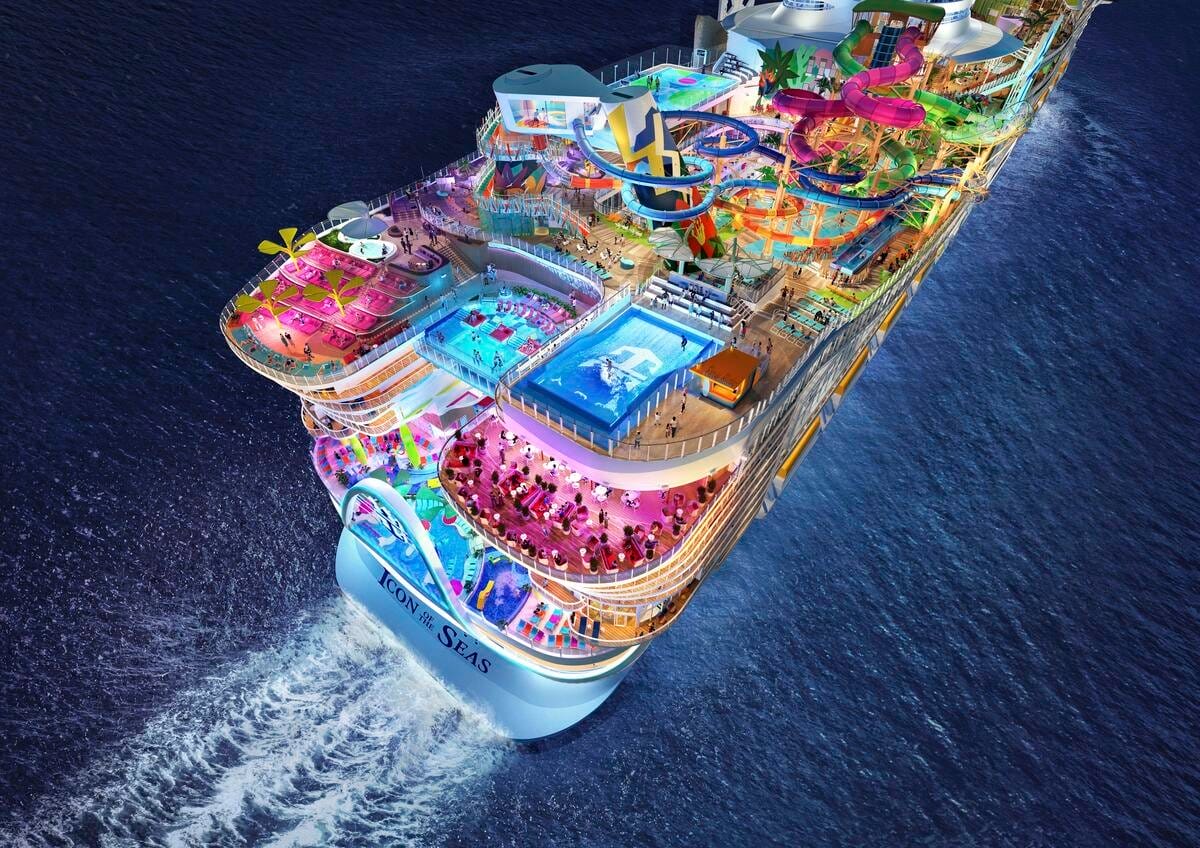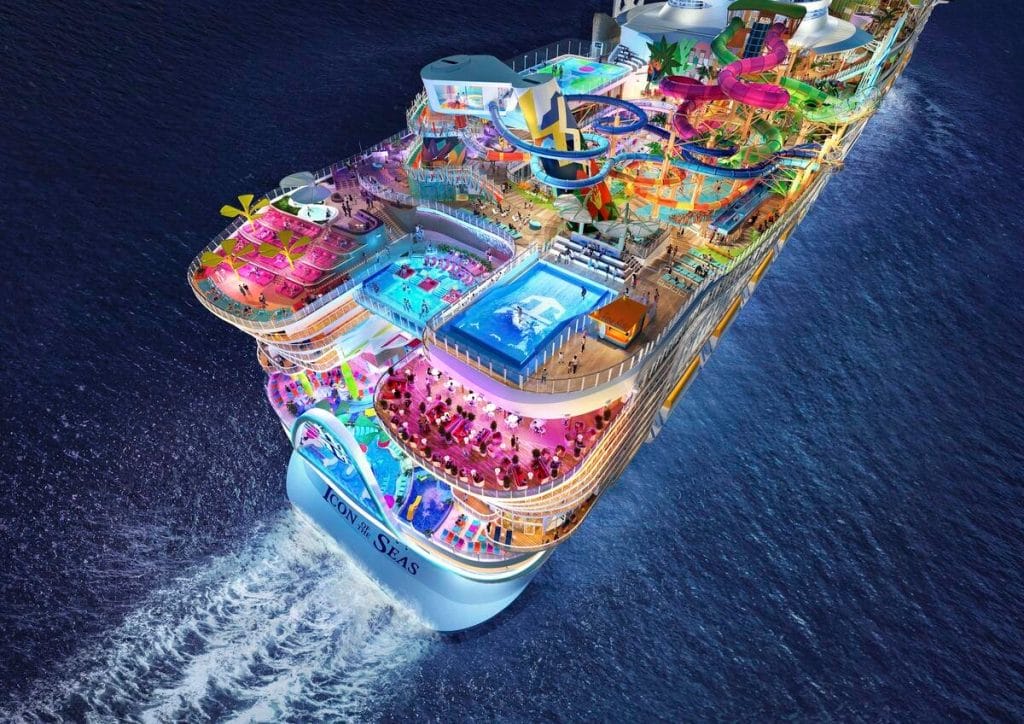 The Icon features 20 decks overall, 18 that are accessible for the passengers.
It's 1,200 feet long with room for about 5,600 guests and 2,350 crew members.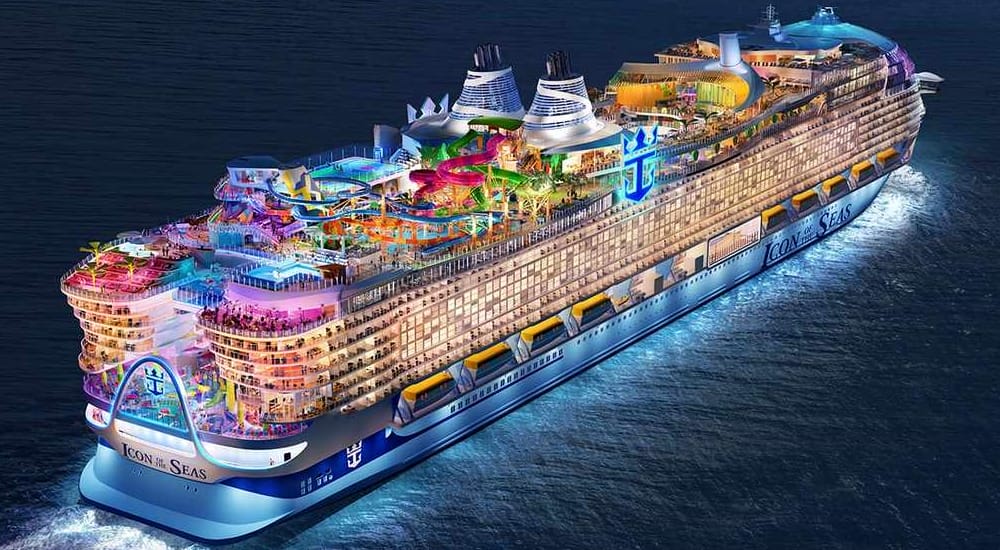 "Category 6" will be the largest waterpark at sea with six record-breaking waterslides including the "Frightening Bolt," the tallest waterslide to sail.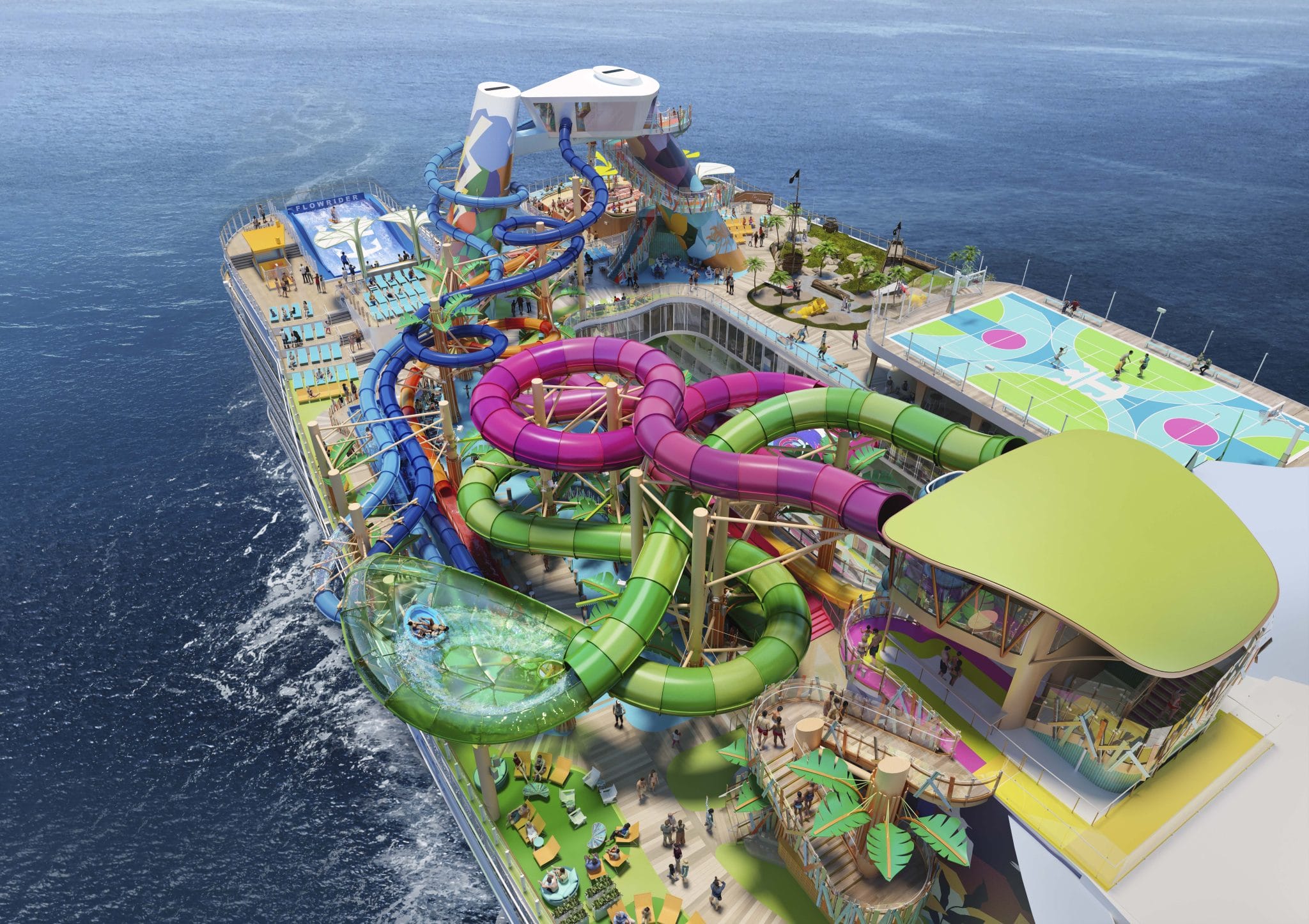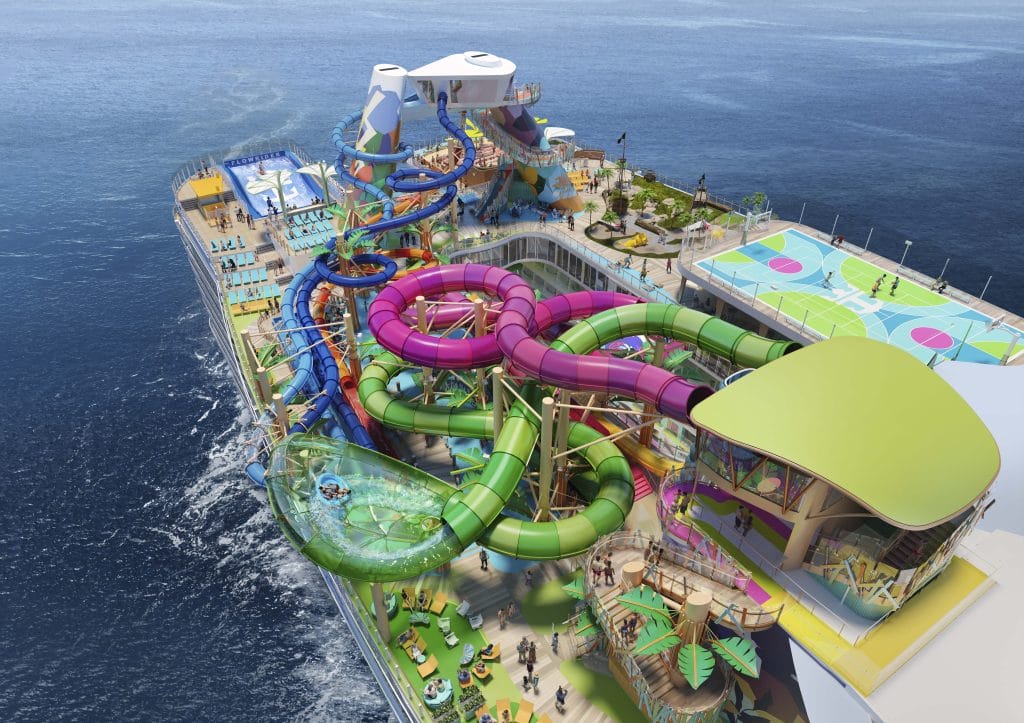 If all continues to go well, the world's largest cruise ship will make its first voyage in January of 2024 out of Miami. I've never been on a cruise – that may have to change after reading about this! Watch our full segment from the WGN Morning News below. You can read more about the Icon of the Seas here.
Ready for a ride on the world's largest cruise ship?

The Icon of the Seas from Royal Caribbean will feature 20 total decks with room for about 5,600 guests and 2,300 crew, a waterpark with some record-breaking water slides and more. It's scheduled to set sail in early 2024: pic.twitter.com/sulqugfm36

— Marcus Leshock (@marcusleshock) July 11, 2023
Here are more fun facts about the Icon of the Seas:
It will have 8 neighborhoods to explore on board, including:
The AquaDome with huge floor-to-ceiling windows and 220-degree views.
Central Park will have lush green space with thousands of real plants and live music.
Chill Island will have a three deck pool area with ocean views throughout.
Thrill Island will feature the Category 6 water park with an open free-fall slide, the tallest drop slide at sea, family raft slides that accommodate four riders at once and two mat-racing slides.
Surfside will be an area for families with young kids featuring multiple splash areas.
The Hideaway will be Royal Caribbean's first take on a beach club.
The Suite Neighborhood will be a three deck space exclusively for guests who are staying in suites on the ship.
You can find more trending news here.
Comments
comments