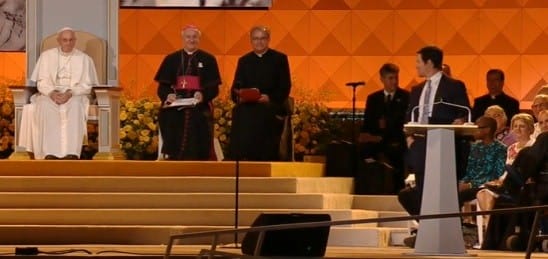 Mark Wahlberg hosted the Festival of Families in Philadelphia on Saturday, which was also attended by Pope Francis.
After a beautiful performance by 14 year-old soloist Bobby Hill, he met Wahlberg on stage and whispered something in his ear. Moments later, Wahlberg revealed what was said in the secret exchange.
Bobby told him he liked the movie "Ted."
Wahlberg proceeded to ask Pope Francis for forgiveness, getting a laugh from the crowd.
Let's go to the video tape…
Comments
comments