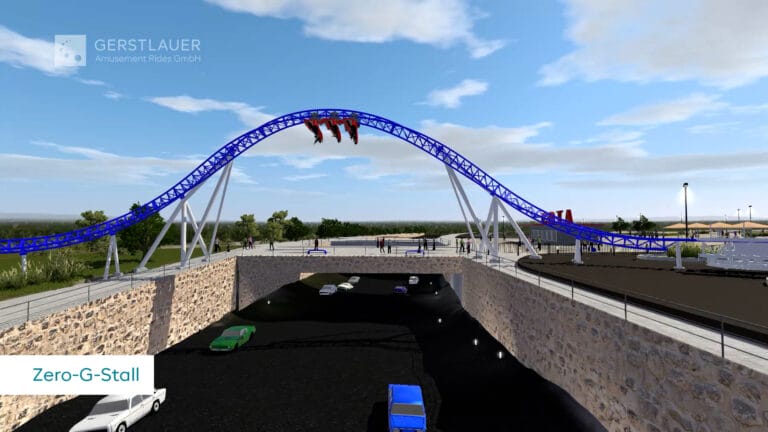 We had another big announcement at the International Association of Amusement Parks and Attractions Expo yesterday – a new roller coaster called Palindrome is coming to Austin, Texas!
Palindrome is an infinity shuttle roller coaster from the German manufacturer Gerstlauer. It features a 95-foot vertical lift hill, a top speed of 51 mph and two inversions – that's before you hit the "hopstall" and experience the entire ride again backwards. This will be the first Infinity shuttle roller coaster built by Gerstlauer in the United States.
The coolest element might be the zero-g stall that happens over a roadway. You flip upside down and travel right over the road with cars traveling beneath you.
Check out the video…
This is a major thrill addition for Cotaland, a small park at the Circuit of the Americas racetrack in Austin. Right now they have a few rides for young kids. The park is aiming to open this coaster sometime in late 2022.
According to the official release, Palindrome is currently being manufactured by Gerstlauer in their Münsterhausen, Germany factory. The ride will be assembled by Ride Entertainment once it gets to Austin.
You can learn more about Cotaland on their website Cotaland.com. 
More of my theme park coverage can be found here.
And don't forget to subscribe to my YouTube channel!
Comments
comments