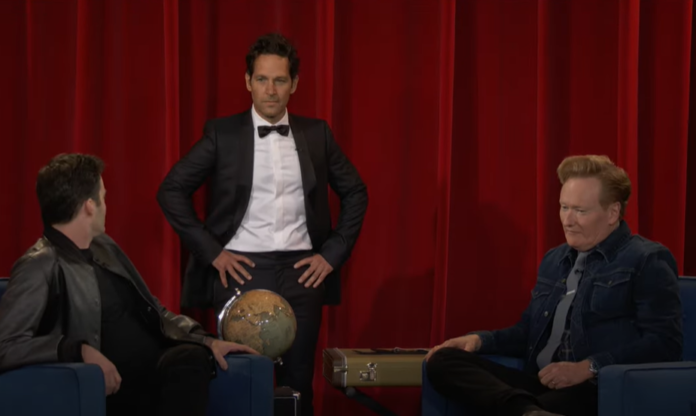 Conan O'Brien is ending his run at TBS after 11 years. This is his last week of shows before he heads to a new variety show on HBO Max.
Last night he had Bill Hader as a guest, who told a story about a sketch he had written for Saturday Night Live when Paul Rudd was hosting. That's when Rudd surprised Conan and walked out onto the set.
The two went on to describe the sketch before saying they had the clip to show. That's when this happened. Again.
Rudd has been a frequent guest on Conan's show for decades, and over the years he has told Conan that he has a clip to show from his current project, only to show that hilarious clip from the 1988 movie "Mac and Me." It's become one of the truly funny recurring bits in late night TV. You know it's coming, Conan must know it's coming, but you never know how Rudd is going to work it in each time.
Here's a montage of the great Paul Rudd Conan "Mac and Me" bits from over the years.
More Trending News here. 
Comments
comments