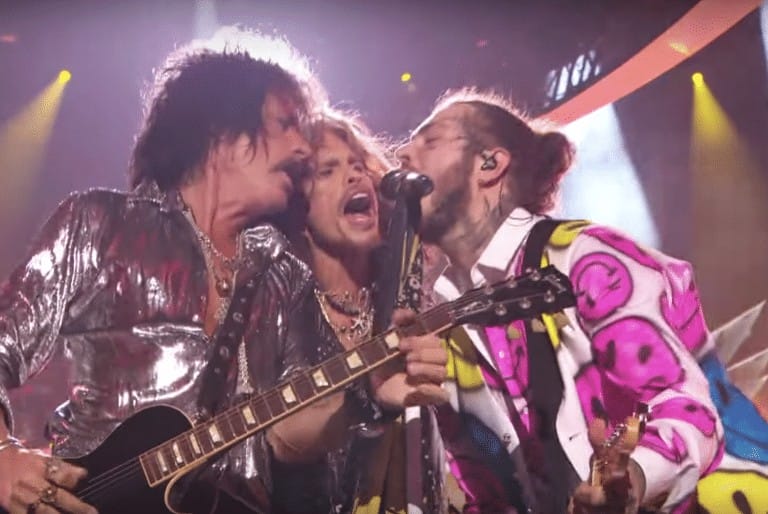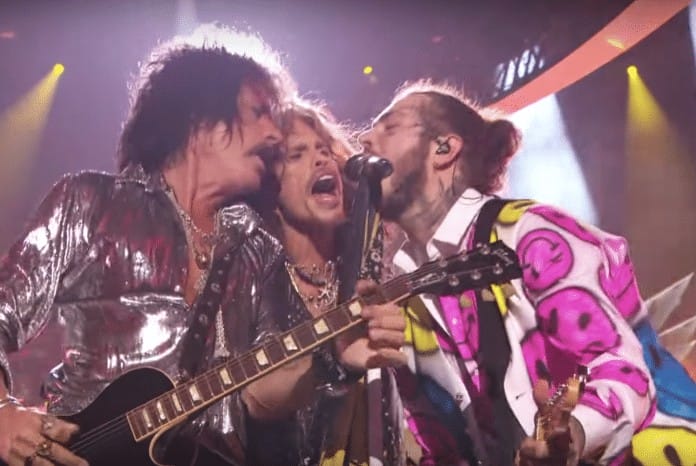 Leave it to the VMAs – we got to see Post Malone and Aerosmith perform together.
The rapper/singer/songwriter was just in Chicago for a huge show at Lollapalooza. Last night he took home Song of the Year at the MTV Video Music Awards.
He closed out the show with a performance of the award-winning Rock Star featuring 21 Savage. As he walked out onto the stage, Aerosmith emerged to perform their hit Dream On. It's hard to believe it's been 25 years since Aerosmith released their video for "Cryin'," a VMA Video of the Year winner.
After belting out "Dream On," Post Malone hit the microphone with the band as they broke into their 1975 song "Toys in the Attic." Not sure why Joe Perry decided to destroy a perfectly good guitar. LOL.
Watch Post Malone and Aerosmith perform below…..
Comments
comments