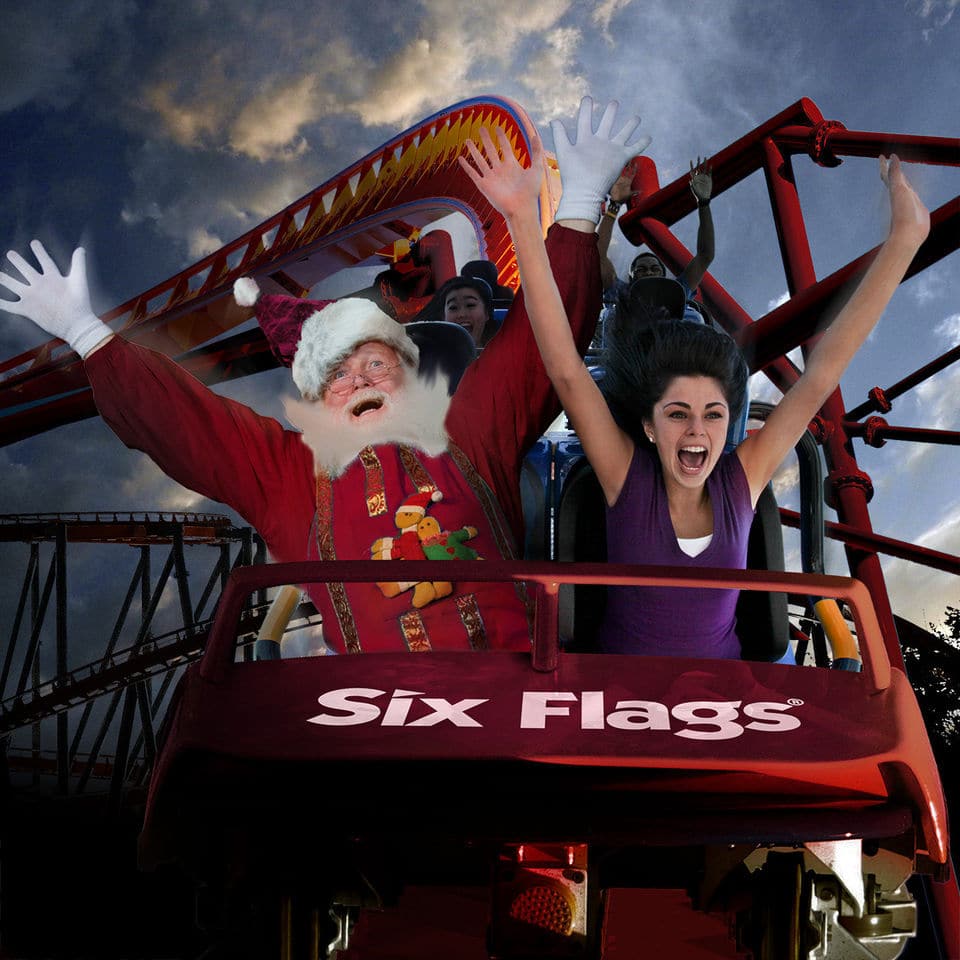 If you're a coaster fan in New Jersey, you won't have to wait through a long winter to get your fix at the end of 2015.
Six Flags Great Adventure announced they will be launching "Holiday In The Park" this winter. I know what you're thinking – "It's a cold park. They'll just put up Christmas lights and try to sell me some hot chocolate while I walk around staring at all of the rides I'm not allowed to get on."
Not the case, they say. From NJ.com….
Six areas of the park will undergo a "massive makeover" that will include millions of lights that will create a "visual feast," plus "dazzling" holiday entertainment, Santa's village and other holiday themes that will transform the summer park into a "winter wonderland."
Six Flags hops to create an escape from the hustle and bustle of the holiday shopping rush in hopes that visitors will add this to their holiday traditions, the park said.
The park even pledges "the iconic smell of fresh pine and crisp peppermint filling the air," a tree lighting ceremony and, regardless of the weather forecast, "a touch of magic will ensure that snowflakes fall gently every evening."
"We have invested years of research into making this the most incredible and immersive seasonal experience it can be, combining holiday traditions with thrills that are uniquely Six Flags, Six Flags Great Adventure President John Fitzgerald said in the statement.
In addition to all that, 30 rides will be open (weather permitting). Coasters to expect include Nitro, Batman, Green Lantern, Superman The Dark Night and Skull Mountain. The event is planned for weekends and select dates from November-January with a lower admission price. It will be included with season passes.
Now here in Chicagoland, will we ever see an event like this come to Six Flags Great America? I'm told it's not in the works and the numbers just aren't there. We'll see if that would change if this becomes a huge hit out in Jersey.
Would you ride a roller coaster in winter? I think you all know my answer to that question! Here is the promo video for "Holiday In The Park"….
Comments
comments