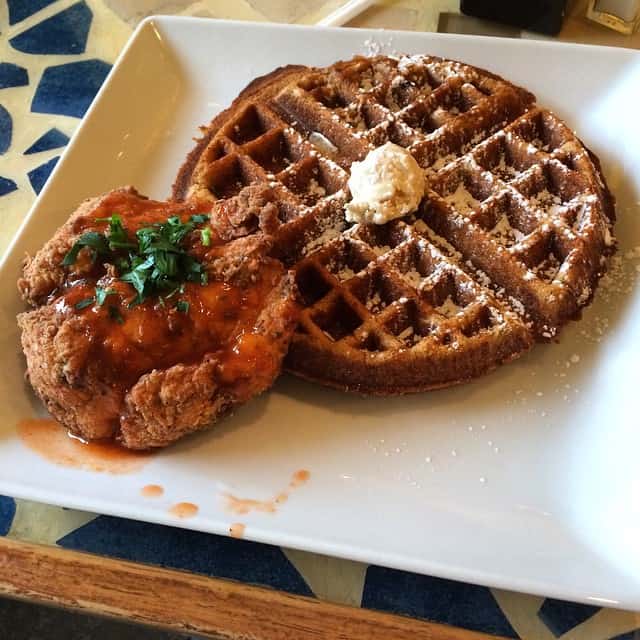 Sorry, you don't call this dish "Chicken & Waffles" at Lincoln Park's Batter & Berries.
They call it Cluck-N-Gaufe (Goof).
I guess it IS unfair to just say "chicken and waffles." It's unlike any other chicken and waffle plate I've ever had. It's a sweet potato waffle that is actually stuffed with pieces of fried chicken. Don't ask me how Chef Derek Rylon does it.
Off to the side, it comes with another fried chicken breast drizzled in a nutmeg hot sauce, and the waffle is topped with a dollop of maple butter. No syrup needed.
This is quickly becoming one of my favorite breakfast spots in the city. Also try the biscuits and gravy – it's made with chicken sausage and cheese-stuffed biscuits. The french toast flights are fantastic as well.
They open at 8am and I recommend getting there early. If not, be prepared to wait!
Batter & Berries | 2748 N. Lincoln | 773-248-7710 | Batter & Berries Facebook
Comments
comments