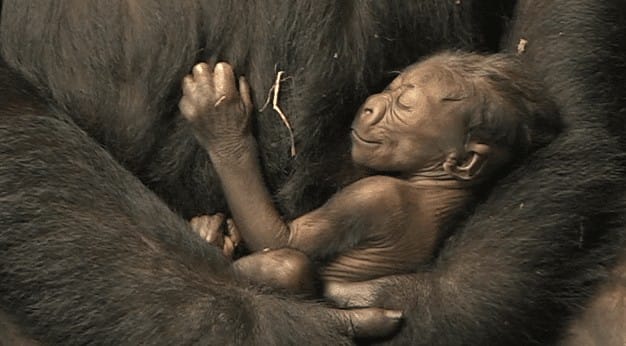 Brookfield Zoo has announced the birth of a male western lowland gorilla. 11 year-old Kamba gave birth to baby Zachary on September 23rd.
Mom and baby can be seen in Brookfield's Tropic World: Africa. There are four generations of western lowland gorillas in the group at the zoo. You can learn more about the zoo on their website.
Take a look at some video of baby Zachary below, courtesy of the Chicago Zoological Society….
Baby gorilla born at the Brookfield ZooBABY GORILLA VIDEO!Brookfield Zoo has announced the birth of a male western lowland gorilla. 11 year-old Kamba gave birth to baby Zachary on September 23rd. Mom and baby can be seen in Brookfield's Tropic World: Africa. There are four generations of western lowland gorillas in the group at the zoo. Video courtesy the Chicago Zoological Society.

Posted by Marcus Leshock on Thursday, September 24, 2015
Comments
comments