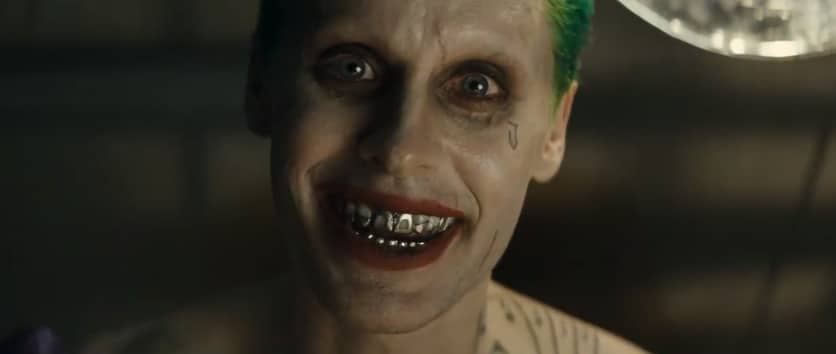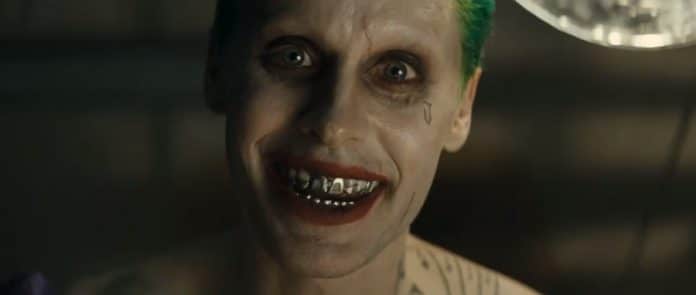 Warner Bros. really wanted their Suicide Squad trailer to be exclusive to Comic-Con. These days, that's not possible. A poor quality, leaked video surfaced soon after the presentation. Now the studio has gone ahead and posted the full footage in the quality it deserves.
In case you're not up on the Suicide Squad, it's is a collection of DC villains who end up in prison, only to be put to work on covert operations by the United States government. Chaos, I assume, ensues.
Villains/cast in the film include Deadshot (Will Smith), Rick Flagg (Joel Kinnaman), Captain Boomerang (Jai Courtney), Enchantress (Cara Delevingne), Katana (Karen Fukuhara), Killer Croc (Adewale Akinnuoye-Agbaje), El Diablo (Jay Hernandez), and Slipknot (Adam Beach).
But the two standouts appear to be Margot Robbie's Harley Quinn and Jared Leto's Joker. Both look appropriately charismatic and disturbing.
Along with the video, the studio released this statement…..
"Warner Bros. Pictures and our anti-piracy team have worked tirelessly over the last 48 hours to contain the Suicide Squad footage that was pirated from Hall H on Saturday. We have been unable to achieve that goal. Today we will release the same footage that has been illegally circulating on the web, in the form it was created and high quality with which it was intended to be enjoyed. We regret this decision as it was our intention to keep the footage as a unique experience for the Comic Con crowd, but we cannot continue to allow the film to be represented by the poor quality of the pirated footage stolen from our presentation."
And here is the Suicide Squad trailer!
"Warner Bros. Pictures and our anti-piracy team have worked tirelessly over the last 48 hours to contain the Suicide Squad footage that was pirated from Hall H on Saturday. We have been unable to achieve that goal. Today we will release the same footage that has been illegally circulating on the web, in the form it was created and high quality with which it was intended to be enjoyed. We regret this decision as it was our intention to keep the footage as a unique experience for the Comic Con crowd, but we cannot continue to allow the film to be represented by the poor quality of the pirated footage stolen from our presentation."- Sue Kroll, President Worldwide Marketing and International Distribution, Warner Bros. Pictures

Posted by Suicide Squad on Monday, July 13, 2015
Comments
comments