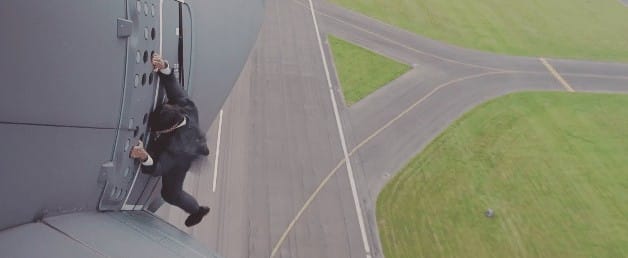 That HAD to be green screen. It just had to.
Nope.
Tom Cruise is famous for doing his own stunts – but hanging onto the side of a plane while it takes off? You're 53! Take it easy!
A new featurette for the upcoming Mission: Impossible Rogue Nation gives us a brief look at how the scene was shot and it tells us that Cruise gave them eight takes. EIGHT.
Wow.
Take a look at the footage below…
Mission: Impossible Rogue Nation opens on July 31. And once again, Tom Cruise is 53 years-old.
Comments
comments