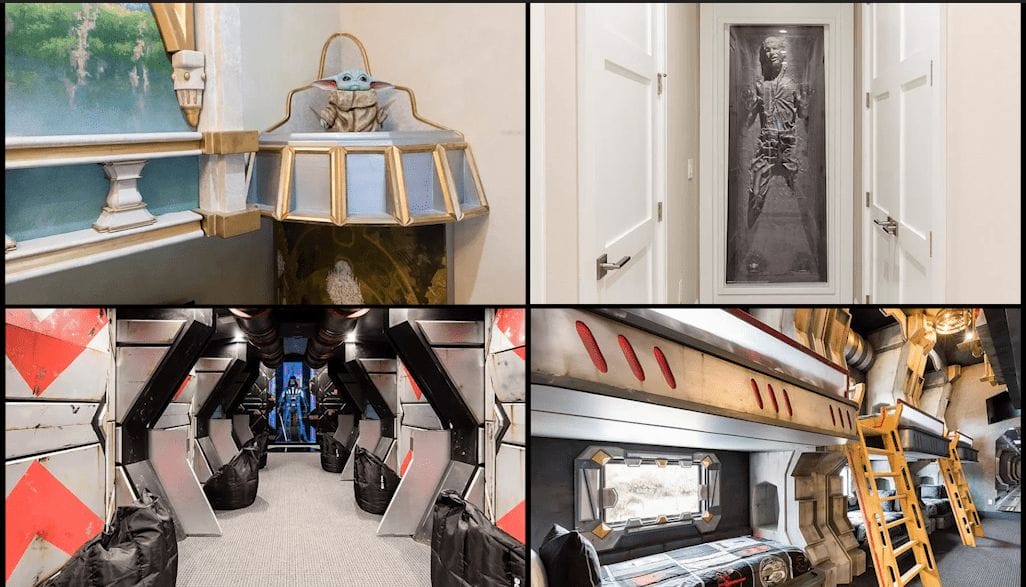 You can pay a fortune and make your reservation at the new Star Wars hotel coming to Walt Disney World – or – you can just buy your own Star Wars house!
Well, it will cost you a little more money. Just $11.5 million.
The Twitter account ZillowGoneWild shared this property for sale in Kissimmee, Florida. It features 17,694 square feet of space with 15 bedrooms and 19 bathrooms. The listing says the home is new construction and it looks absolutely stunning….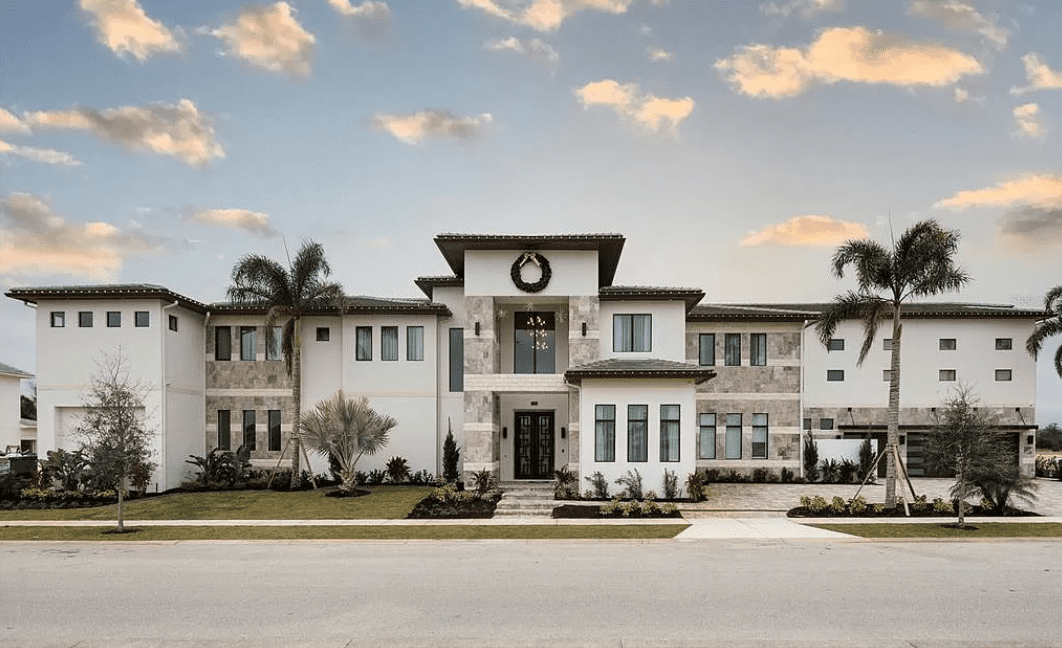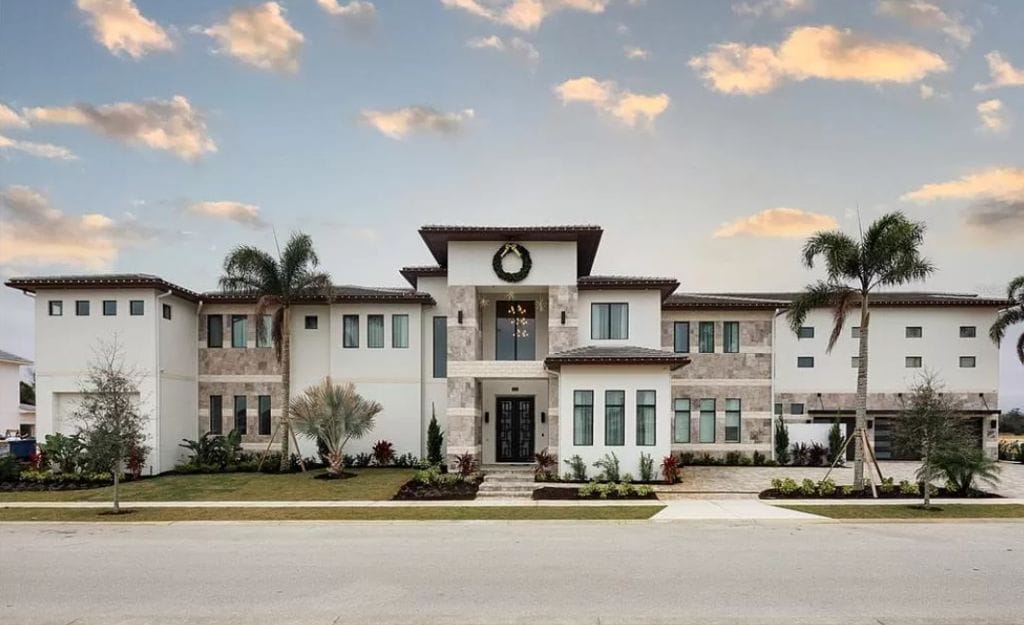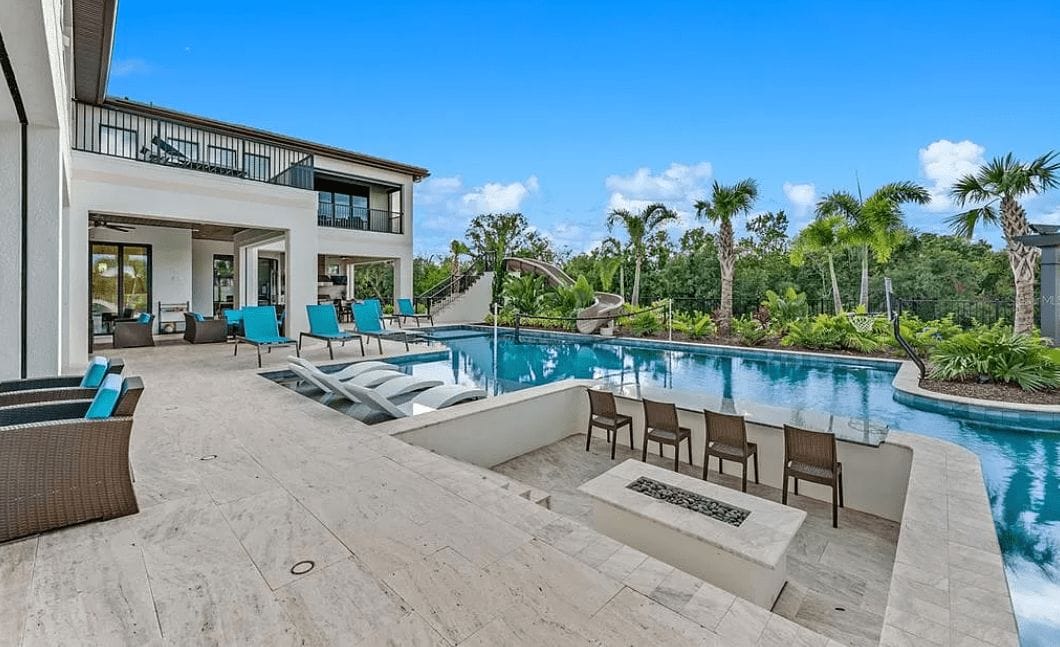 But that's not why this home is trending. Take a look at some of these rooms….
That's right – there are more than a few Star Wars touches all over this massive home. I mean, no home is complete without Han Solo frozen in carbonite…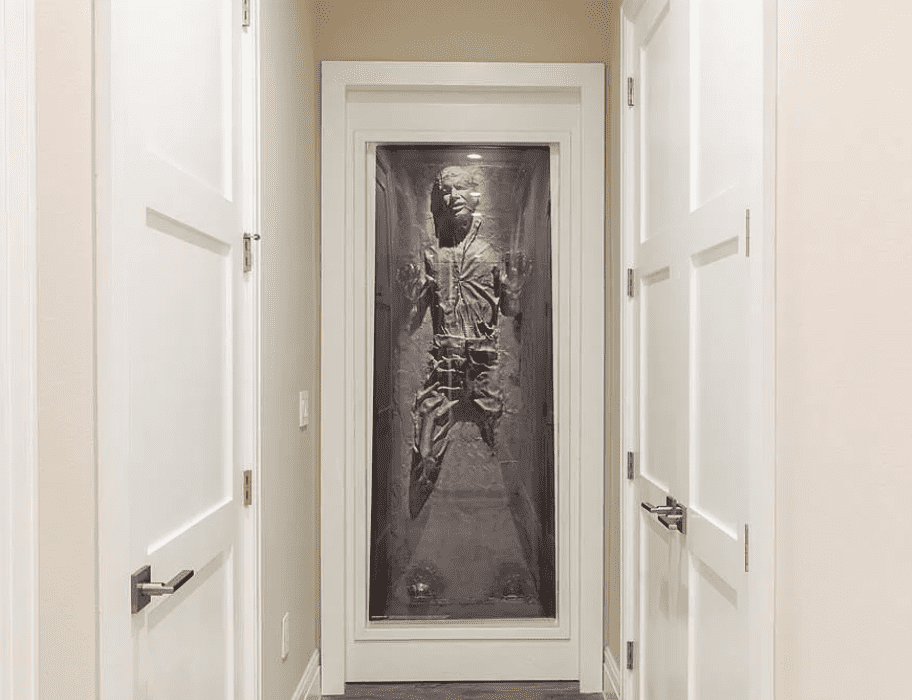 Here's more from the listing….
"For the kids this home features a 3rd floor hidden loft area with a Kids Theatre and area for video games like Star Wars on PS4 or Xbox.  However be aware you might be watched by Darth Vader himself! Dreams do come true when it is time to go to bed with two amazing kid-friendly THEMED bunkbed rooms that sleep up to 12!  The fun doesn't end there, this house is specially equipped with a whole house LASER TAG for everyone to play!! This custom private home is built for the most discerning of buyers who are looking for that WOW home filled with character that is suited for the whole family."
So not only are there a bunch of Star Wars rooms in the house … there is a whole house LASER TAG game for everyone to play. 
You might be asking – how does one family need all of this space? The home is located just six miles from Disney World, so the new owner could rent it out to vacation guests when they're not using it themselves. And there is plenty of room for multiple families. 
You can check out the full listing for this Star Wars house here. Just remember to invite me down after you buy it. 
Comments
comments