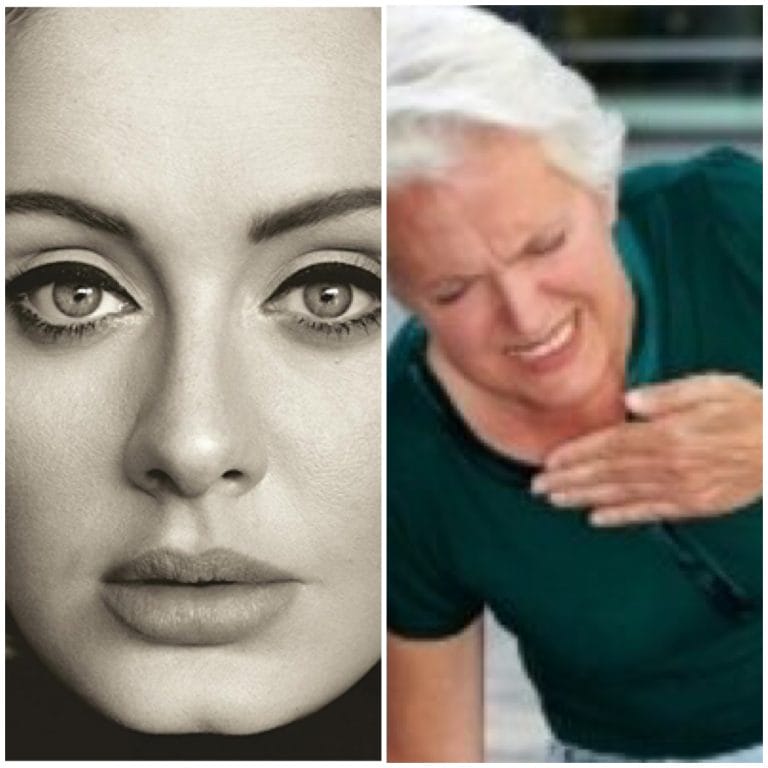 You've waited four long years and today is finally the day. Adele's new album "25" is officially out – and it's great.
It's not even 5 a.m. as I type this and already the reactions are coming in. The internet has plenty to say about the emotional rollercoaster that is Adele's music. Here are some of the most hilarious reactions I've seen so far.
Gather yourselves. Here we go….
The #Adele25 deluxe listening kit pic.twitter.com/ppz22vmMbK

— vickienatale (@vickienatale) November 20, 2015
Love in the Dark, Million Years Ago and All I ask right behind each other. Let me live, woman. #Adele25 pic.twitter.com/Pk8MwiTFEe

— Andrea Lovett (@BovineX) November 20, 2015
Woke up forgetting that #Adele25 is out today… I've waited so long… MY EMOTIONS pic.twitter.com/JNeMBcuECU

— Laura Zocca. (@LauraZocca) November 20, 2015
How i treat other albums right now because of #Adele25 pic.twitter.com/yInCpxnZLT

— Gee_Cee (@GeorgeOdongo46) November 20, 2015
Today is reserved for @Adele. May your contour be on fleek, your eyeliner winged & your mascara waterproof. #Adele25 pic.twitter.com/sfHVcsePXr

— Kristine (@BeautyNYC) November 20, 2015
Listening to #Adele25 like pic.twitter.com/0cYQXo7pTB

— ree (@RinaOohh) November 20, 2015
So, #Adele25 got us like. https://t.co/z5DaMQClxN pic.twitter.com/3rtR71pWNG

— MISSPAP (@misspapcouk) November 20, 2015
Listening to #Adele25 like pic.twitter.com/s7OrTWMv2P

— Comedy Central UK (@ComedyCentralUK) November 20, 2015
Listening to @Adele's "Remedy" for the first time like #Adele25 pic.twitter.com/kjQLwjeLju

— melissa (@MelissaPisan) November 20, 2015
Up at 4am smh… Wanna listen to #Adele25 but it's too early to call a therapist. 😩

— The Kitchenista (@MissAngelaDavis) November 20, 2015
Comments
comments