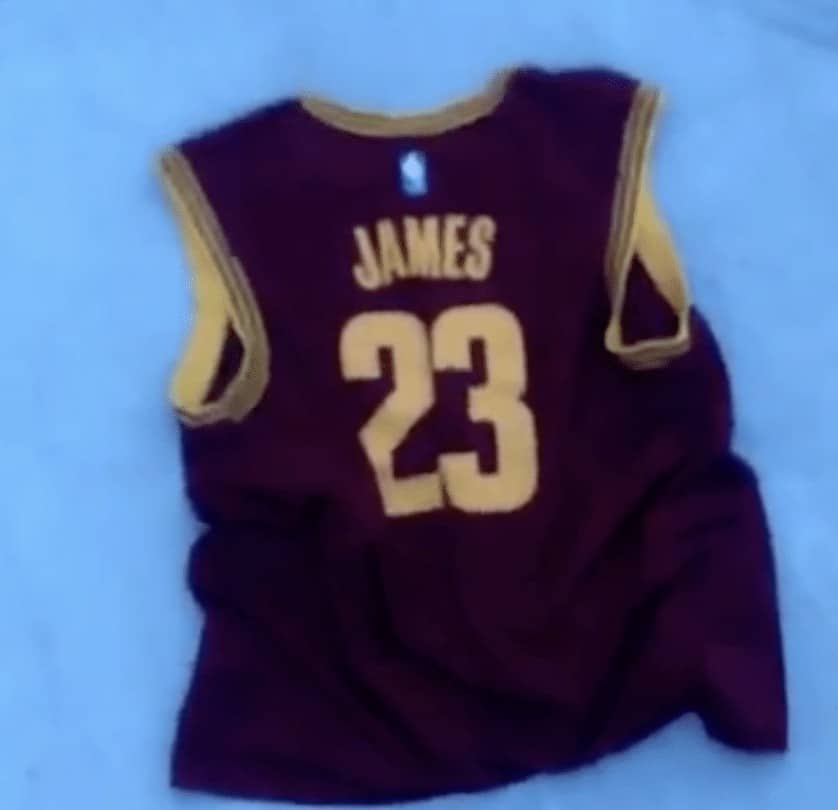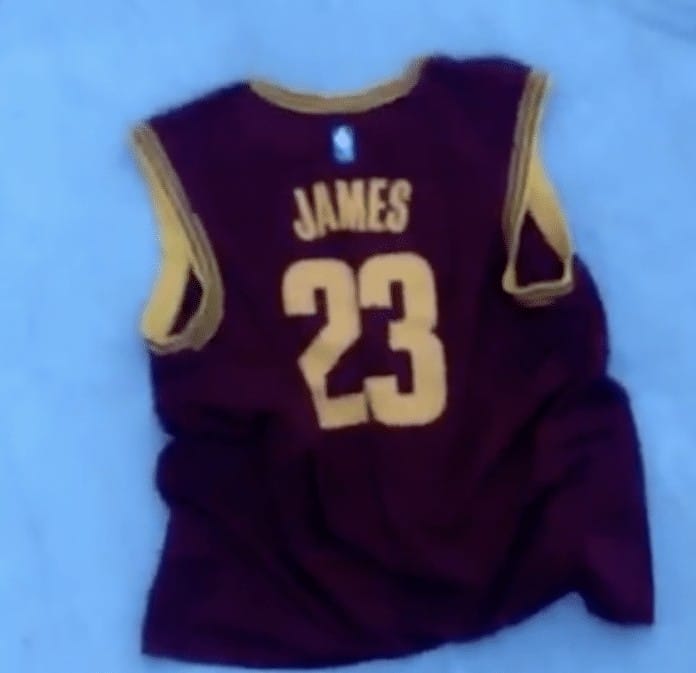 Last night, word broke that LeBron James is leaving Cleveland again – this time for the Los Angeles Lakers.
Remember when LeBron left the Cavs for Miami? The internet was full of fans burning LeBron jerseys. But things are a lot different this time.
Its that time. @Reflog_18 @BleacherReport @SN_Ohio pic.twitter.com/zAcFj6RpZ9

— Alec (@asapolin) July 2, 2018
Fans are posting videos of LeBron jerseys and dropping THANK YOU notes on top of them. Even the statement from Cavs Chairman Dan Gilbert is a lot different this time around….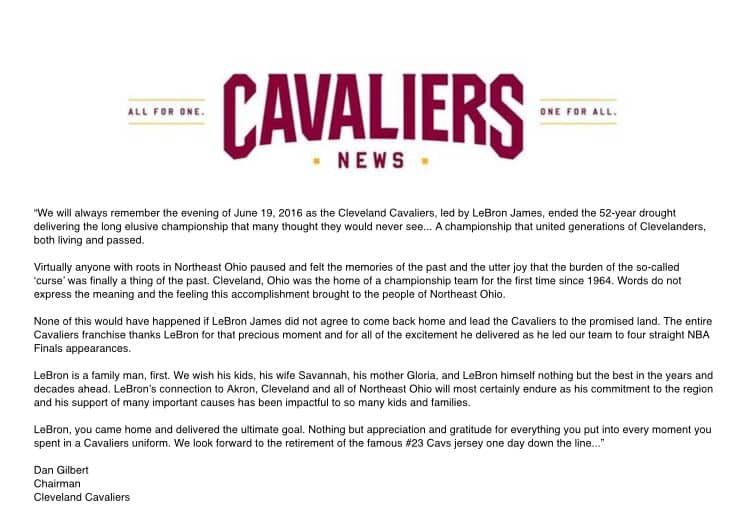 I do wish he would have written it in Comic Sans, though.
So now that LeBron is in LA, the Western Conference Finals are the new NBA Finals, right? Does any team in the East have a legit shot against whatever team comes out of the West? And LeBron out of the East is great news for the Bulls. It'll be an interesting season.
Comments
comments