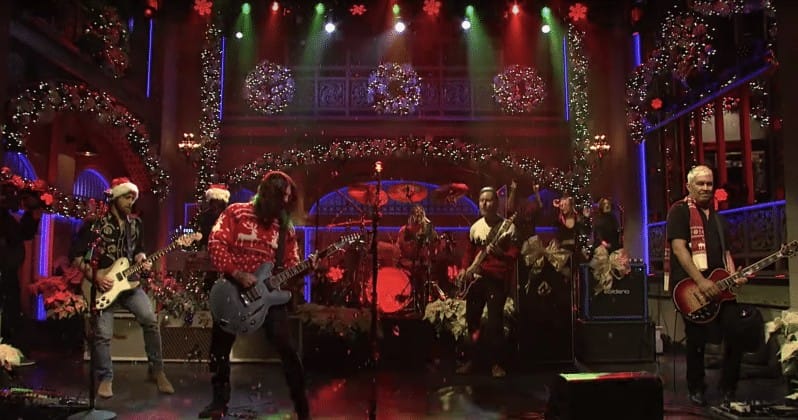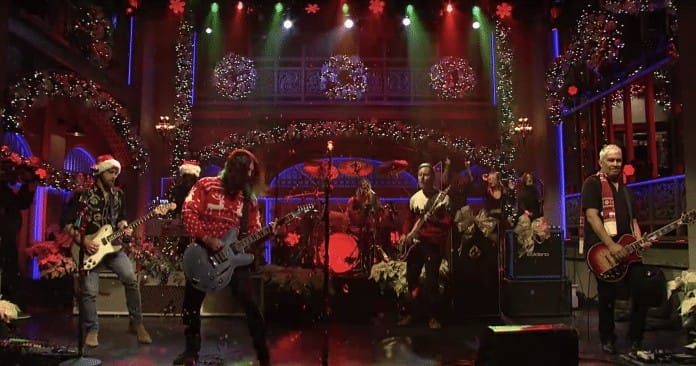 If you're not quite feeling in the Christmas sprit yet, this should get you there.
Foo Fighters were the musical guest on Saturday Night Live last night. For their last set of the show, they threw on the holiday sweaters and put together an incredible mashup of Everlong, Christmas (Baby Please Come Home) and Linus and Lucy from A Charlie Brown Christmas.
If you can believe it, this was Foo Fighters EIGHTH time appearing on SNL. And it will no doubt be one of their most memorable.
Here it is….the Foo Fighters Christmas Medley. Enjoy!
Earlier in the show, they performed The Sky is a Neighborhood, the second single from their new album Concrete and Gold….
And while we're here, let's revisit that story about Christopher Walken asking Dave Grohl how to properly pronounce Foo FIGHTERS…..
That never gets old. Merry Christmas.
Comments
comments