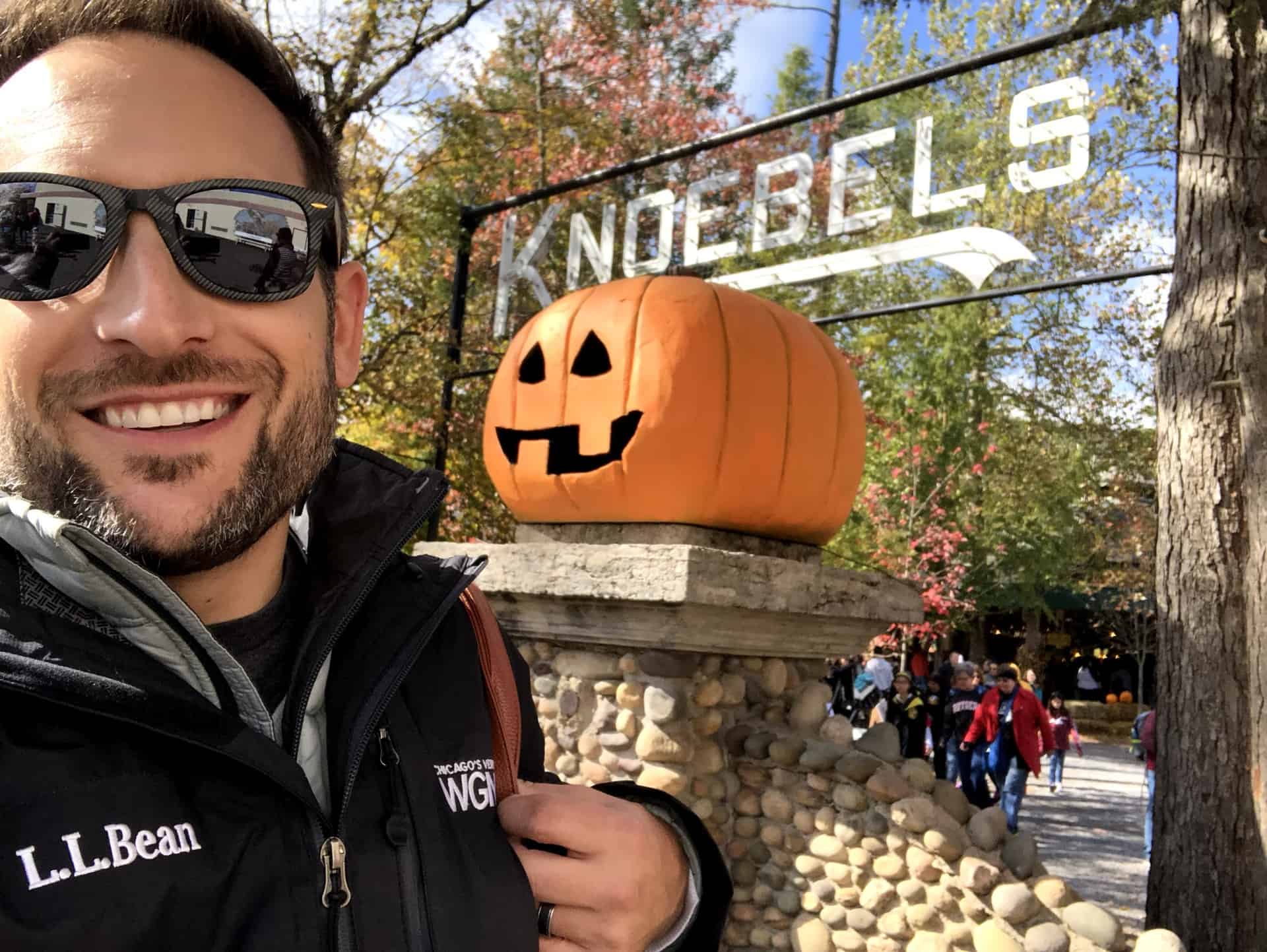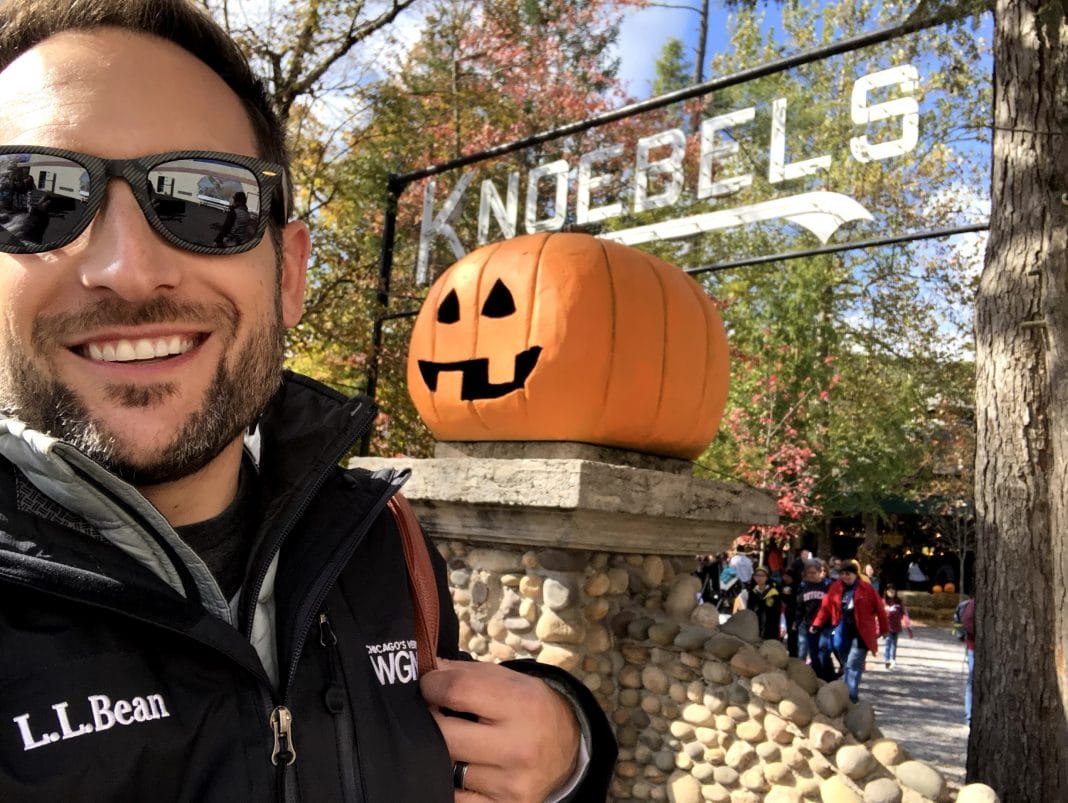 So we can just walk in? Where's the person taking our ticket? Where do I scan my fingerprint? Wait – don't I have to pay to park in this lot? And these food prices – do I need a special pass to get these or something?
It seems too good to be true. Tucked into a small, wooded valley in Elysburg, Pennsylvania is one of the world's most unique amusement parks. Knoebels Amusement Resort, often referred to as Knoebels Grove, dates all the way back to the 1920s.
What's so unique about it? Start with the "free admission" concept. There is no cost to enter. There is no cost to park. You pay for whatever you want to do. Feel like riding one coaster? That'll be a few bucks. Want to ride everything all day long? You can buy a pass to do that for about $40 or so, depending on what it is you want to do. The bottom line? You have options.
My father Dan grew up just a short drive away in Shamokin, Pennsylvania. He says Knoebels was always like this – family run and geared toward family experiences. When he was a kid everybody went to Knoebels for the "Crystal Pool." It was one of the only large filtered-water pools in the area. It put Knoebels on the map.
Seven decades later and that pool is still here. It's still a major draw and they've added some water slides. But Knoebels has gotten bigger attention for some of the thrill rides they've added over the years. We were here to ride..
PHOENIX
It's a double out and back wooden roller coaster designed by Philadelphia Toboggan Coasters. It origins date all the way back to 1948. It was known as Rocket back then when it operated at the Playland Park in San Antonio, Texas. It closed there in 1980 and was purchased by Knoebels. They shipped the ride to Pennsylvania, restored it, and reopened it in 1985.
Today, Phoenix is widely regarded as one of the best wooden roller coasters in the world. Why would this old thing still be ranked so favorably? It's only 78 feet tall. It hits a top speed of just 45 miles per hour. What's the big deal?
The airtime. There are so many hills on this coaster that take you out of your seat. And it's an old school ride which means a lap bar that leaves you more free to raise out of that seat. The manageable height and speed work in Phoenix's favor, too. A lot of people can ride this! I took my 83 year-old father on it, but my mother was next up and had to ride it, too.
The ride is simply 3,000 feet of fun. Check out my full ride with my Dad and you'll see what I'm talking about….
We walked around the park and he told me about some of his memories from when he was a kid there in the 1940s. There was one place he had to revisit.
THE FRENCH FRY STAND
You'll see people lined up at the concession to get their hands on these fresh cut fries. And at the very end of the line you'll see giant jugs of vinegar to douse them in. My dad walked me through how this works….
Here are some of the other highlights at Knoebels…
THE HAUNTED MANSION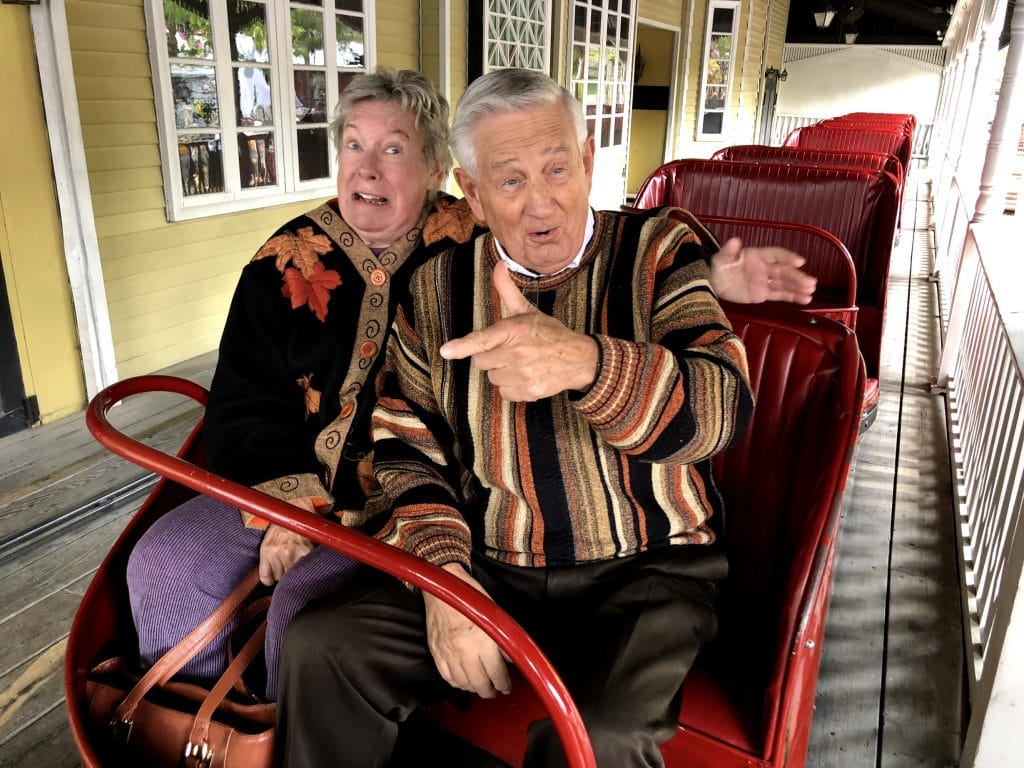 This is an awesome, old school funhouse style dark ride. The kind of ride where you sit in little cars and ride on a track, banging through doors while all kinds of animatronics jump out at you. It's consistently ranked one of the top dark rides in the world and it's easy to see why. Watch the faces of people getting off of it -everybody has an absolute blast. This is a MUST ride – just ask my parents! LOL
FLYING TURNS
When the Knoebel family decided they were going to recreate this classic wooden bobsled ride, most of the theme park world thought they were crazy. These rides don't exist anymore. Knoebels had to go back to old blueprints and try to recreate it. The process took them SEVEN YEARS but the ride was finally completed and it's now an enthusiast favorite. I didn't get a chance to ride this when I was there – you better believe I'll be back to do so.
TWISTER
Here's another Philadelphia Toboggan Company coaster that's been operating since 1999. It's 100 feet tall, so it's taller and faster than Phoenix. Many of the enthusiasts I have talked to say Twister is one of the more overlooked wooden coasters out there. Phoenix gets all of the acclaim but don't forget about Twister. I'll be back to ride this one as well.
IMPULSE
This steel coaster is one of the newest rides at Knoebels. It's 98 feet tall with a straight vertical lift. It takes you upside down four times.
COTTAGES
The cabins throughout the park definitely set Knoebels apart. The Knoebel cottages have existed for decades and they're still here today. You can rent many of them out and they're close to the action. So you can wake up in the morning and stroll into the amusement park and ride all of your favorite attractions! When we were there we saw quite a few families strolling around with their dogs in their pajamas. You don't see that at the major theme park chains!
Here's the Covered Wagon cottage…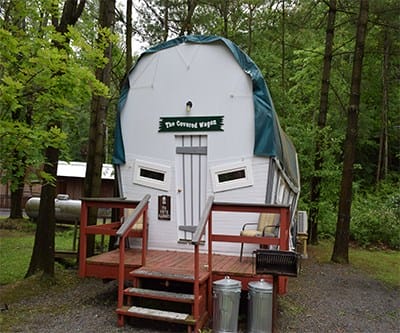 Or how about staying in an old school house?
Or a log cabin?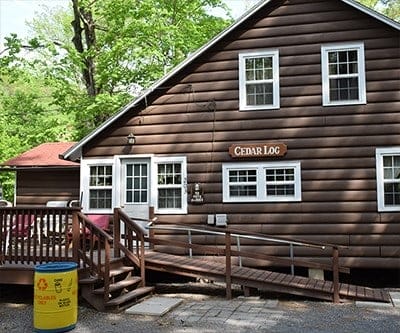 You can check out all of the cottages for rent HERE.
CAMPGROUND
There is also a large Knoebels campground available. I wasn't able to see this while I was there but it's definitely a popular option. More details HERE.
We were only able to spend a few hours at Knoebels this time, but I plan to get back there with the family soon! I'll have a full trip report then. For now you can see my full "Coastin' The Country" story in the video player at the top of this post! You can see more of my "Coastin' the Country" reports in my thrills section here. 
Comments
comments