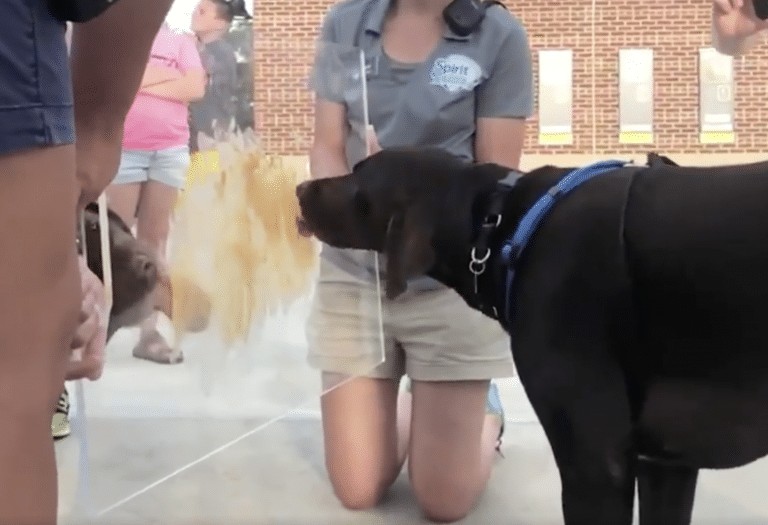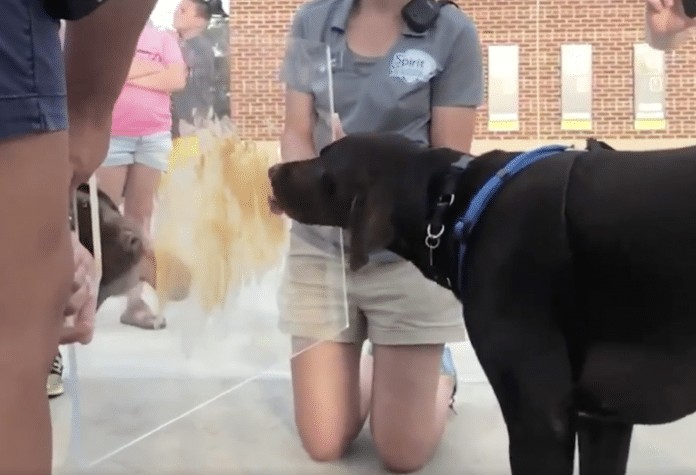 Minor League Baseball teams are all about wild promotions. You have to try and grab some attention with crazy food, stunts and giveaways. It's one of the great things about the minor league. Oh, and did I mention we're talking about a DOGS EATING PEANUT BUTTER CONTEST?!
This is all thanks to the Columbia Fireflies who held the contest to end all contests. Two dogs going head to head for our amusement.
Yes, two good boys named Charlie and Bentley staring at each other through a pane of glass covered in peanut butter. Whoever finishes first wins. I'm assuming that's what the rules were. Does it really matter?
The Fireflies posted video of the contest on their Twitter and it ends before a winner is declared. But we're all winners here, aren't we? (h/t Deadspin)
🐶 + peanut butter = ❤️ pic.twitter.com/QCMgTKZrAs

— Columbia Fireflies (@ColaFireflies) August 2, 2018
Comments
comments