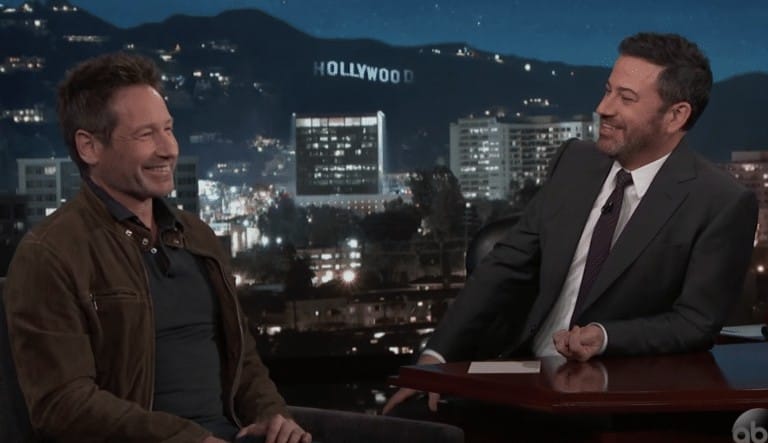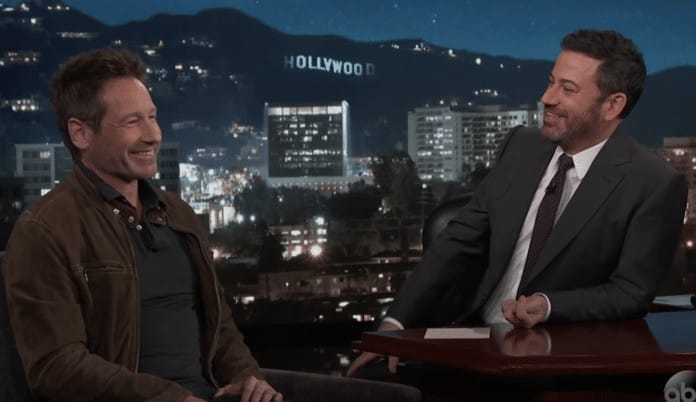 We all know him as Fox Mulder on "The X-Files." But if things went a little bit differently in the 1980's, things would have been dramatically different.
Last night David Duchovny was a guest on Jimmy Kimmel Live promoting the latest season of "The X-Files" reboot when one interesting story came up. Just a year or two before he landed that iconic part, David Duchovny auditioned for all three roles on FULL HOUSE. That's right…"Full House." And he auditioned for each of the three male leads. Could you see Duchovny as an Uncle Jesse? Danny Tanner? Joey? Thankfully that never happened.
He goes on to talk about "The X-Files" casting director convincing him to back out of another project and how that decision changed his life forever. I love stories like this.
Check out the video below….
Comments
comments