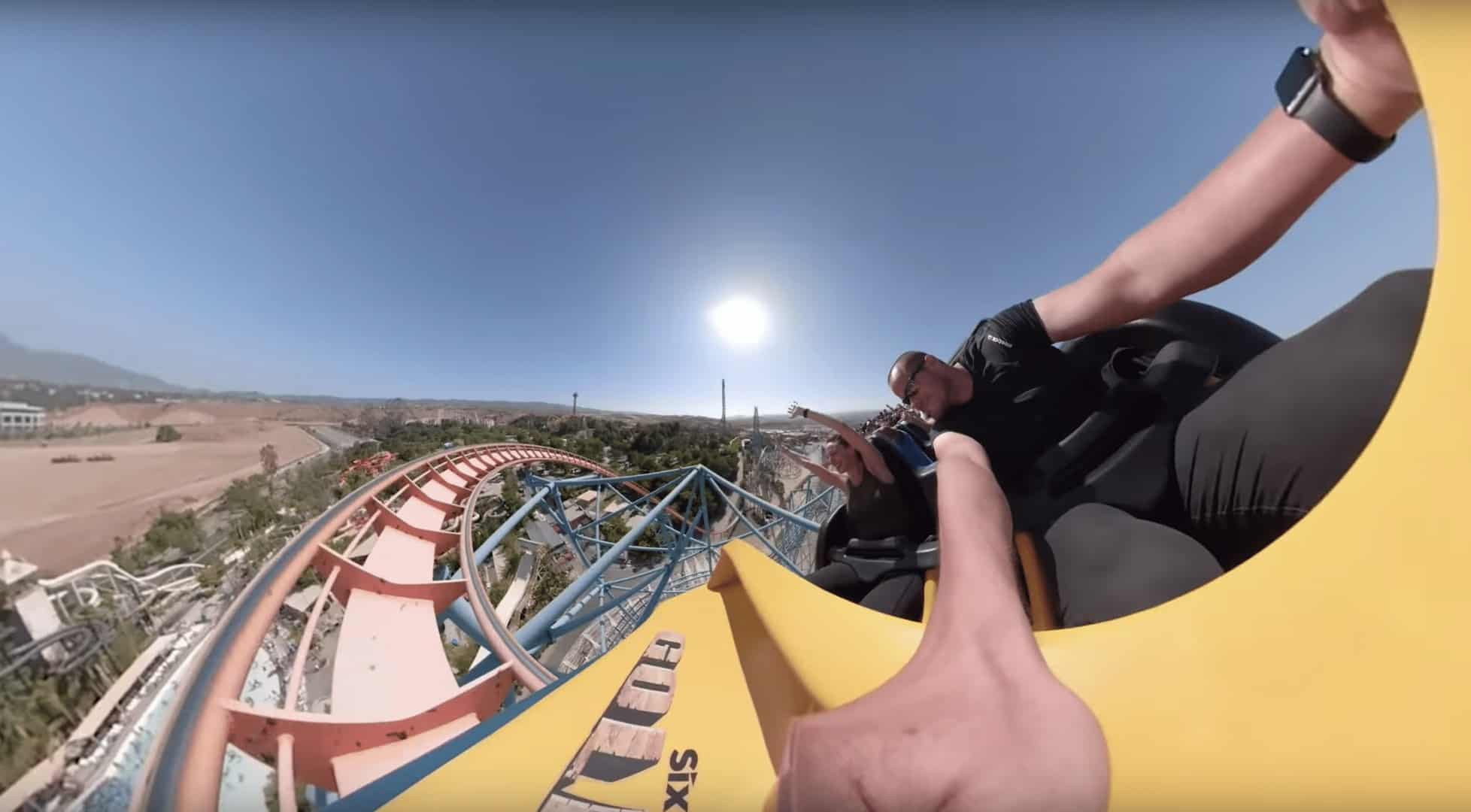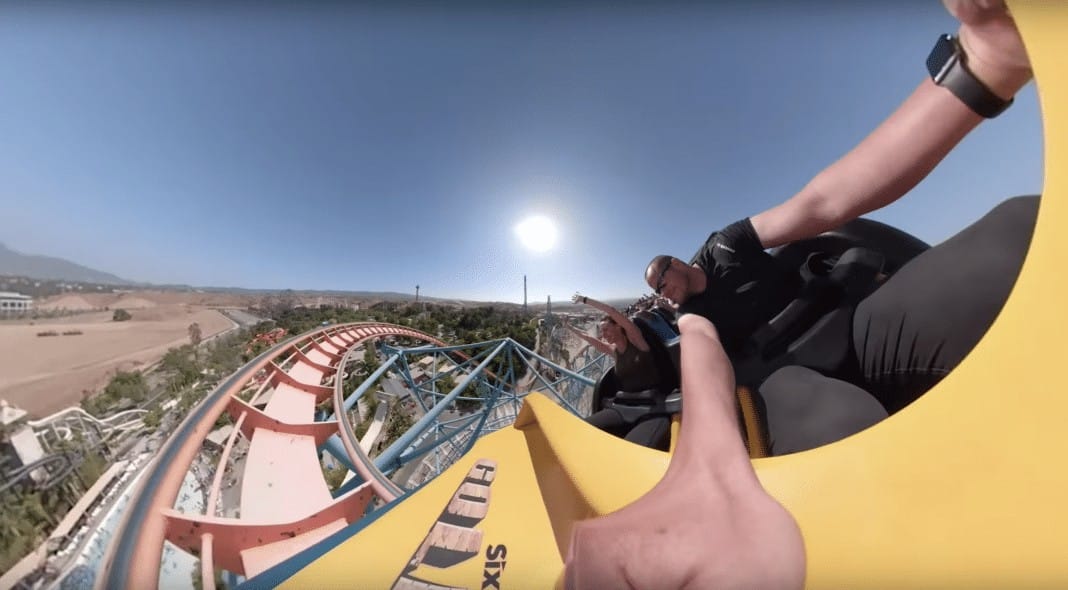 You've probably seen plenty of POV video from the front seats of roller coasters. POV is an abbreviation for point-of-view – you get to feel what it's like to ride the front car of that particular ride.
With VR cameras and new technology, we've been able to capture 360-degree views of what it's like to look around while you're on a coaster. And now, with the GoPro Fusion camera, you're able to see an entirely new, TRIPPY view of a roller coaster ride. The Fusion is GoPro's camera that lets you shoot spherical video you can stitch together in all kinds of creative ways.
YouTuber Jeb Corliss took the Fusion to Six Flags Magic Mountain and hopped on board a few of their roller coasters. Take a look at this ride on GOLIATH – Jeb says he put the footage through stabilization during the stitching process. The result is pretty wild….
And he also went on X2 while he was there. This is equally wild….
NBC News reporter Gadi Schwartz also took the Fusion aboard a recent ride – STEEL VENGEANCE at Cedar Point. Check out the results…
Wanna take a ride on the wildest hybrid rollercoaster in the world?!??? Check out #SteelVengeance at Cedar Point. Here is one of the 6 rides I might have convinced them to give me😏 Our story tonight on @NBCNightlyNews!😳🎢🤣🏜😬🎢😂 pic.twitter.com/oNR0cAH8je

— Gadi Schwartz (@GadiNBC) May 29, 2018
I really enjoy these videos, it's a neat way to experience a roller coaster in a new way. That said, nothing beats the traditional, straight forward POV. I'M OLD SCHOOL.
What do you think?
Comments
comments