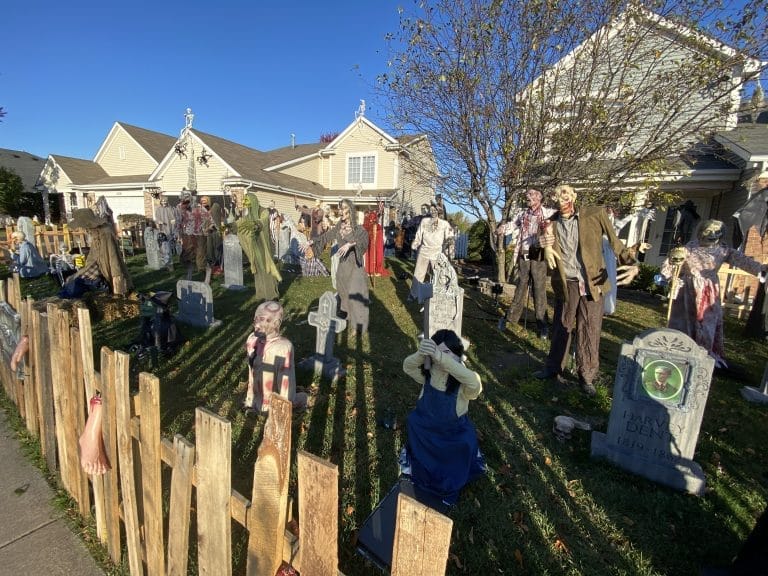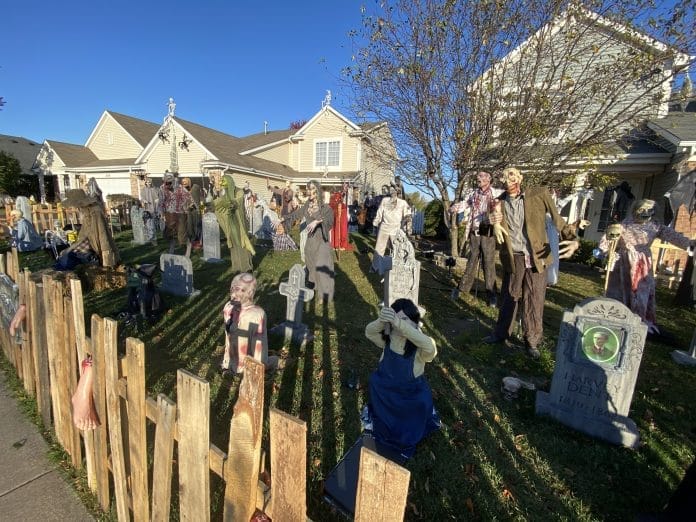 It's Halloween season! With almost all of the official "haunted houses" closed around Chicagoland, we thought we would check out some of the great Halloween Houses in the area. We're talking about homes with amazing Halloween decorations.
Every Friday in October on WGN Morning News, I will be LIVE at a different "Halloween House" around the area. We're asking you all to send in your submissions – do you or somebody you know have an amazing display in your yard? Something that has tons of people coming out to check it out? You can post a submission on my Facebook page, or on the WGN Morning News page.
Last Friday, we went to check out the display at Creepers on Carlton, it's on Carlton Street in Crest Hill, Illinois. Two Neighbors, Cheryl Callender and Paul Wike, set up this display over three yards every year. It's a mix of animatronics, skeletons, tombstones, audio and video effects and more.
There are a ton of really impressive details here. Cheryl hand carves all of the tombstones herself. In one spot, she created a woman weeping over a tombstone, with a full dress and hair that looks like it is frozen in time.
Here are some photos from the haunt! You can find it at 21526 Carlton St. in Crest Hill, Illinois.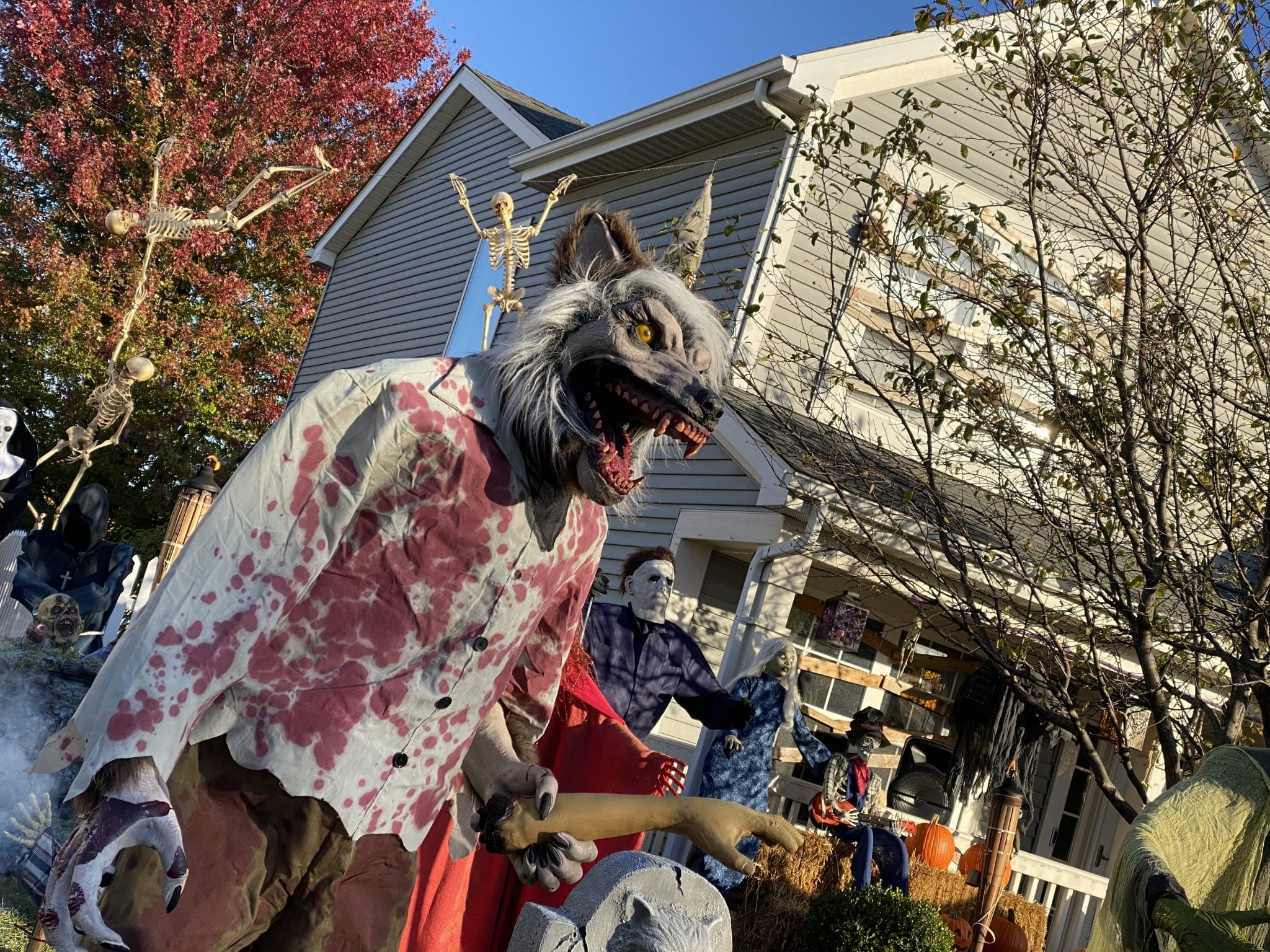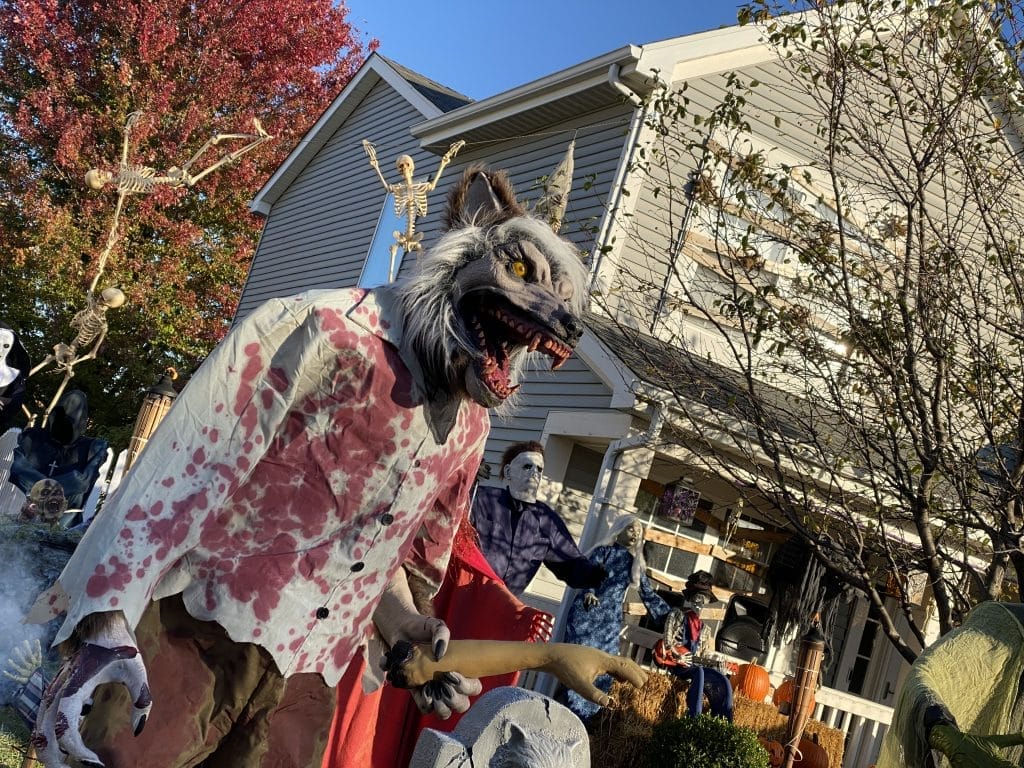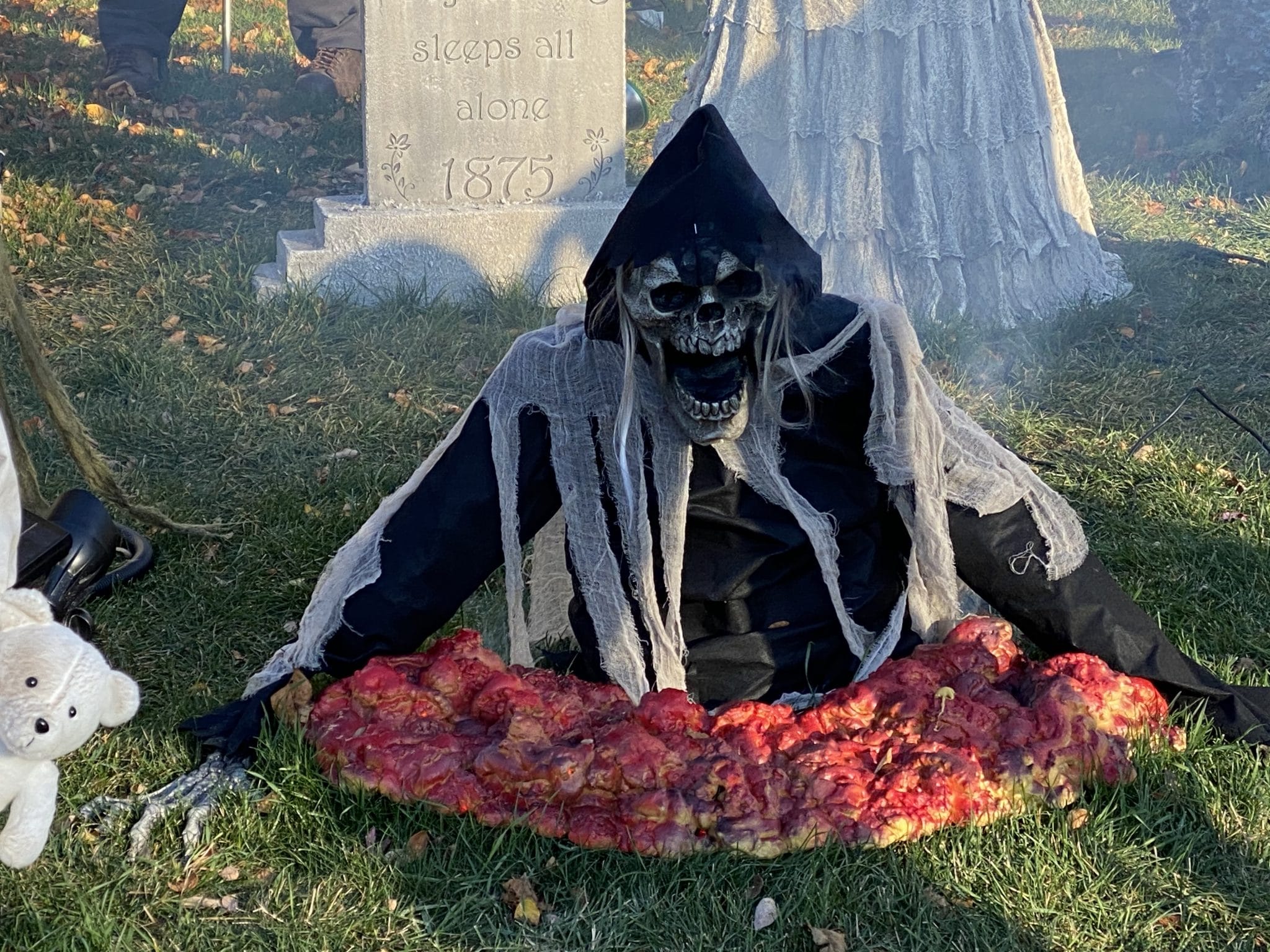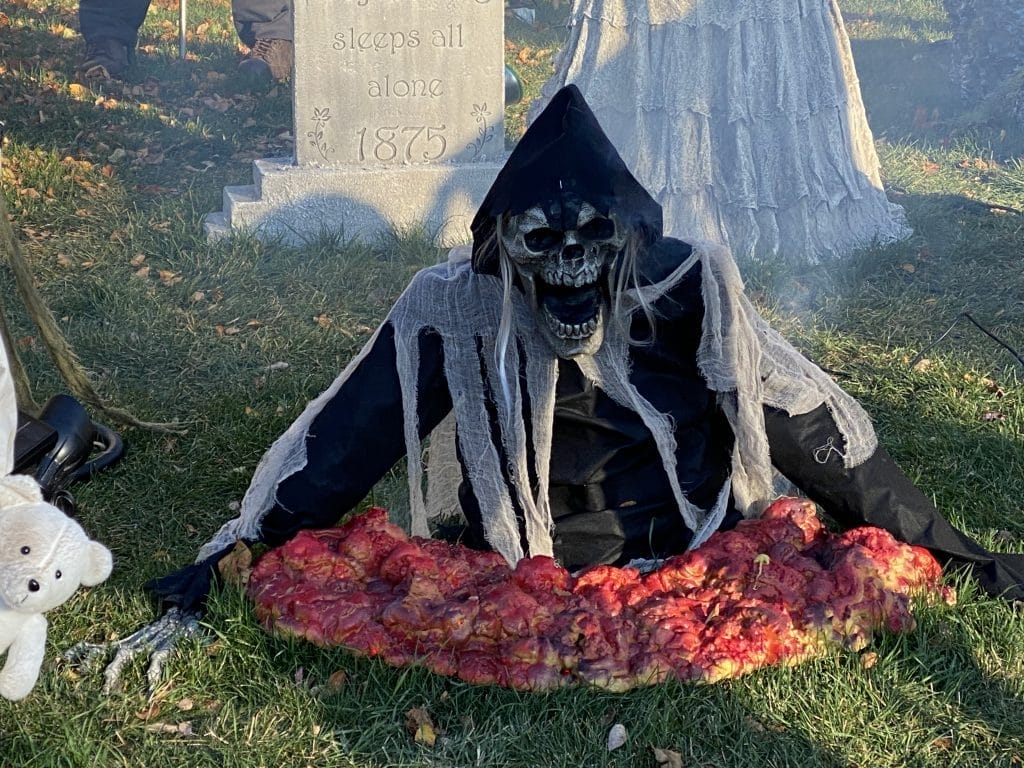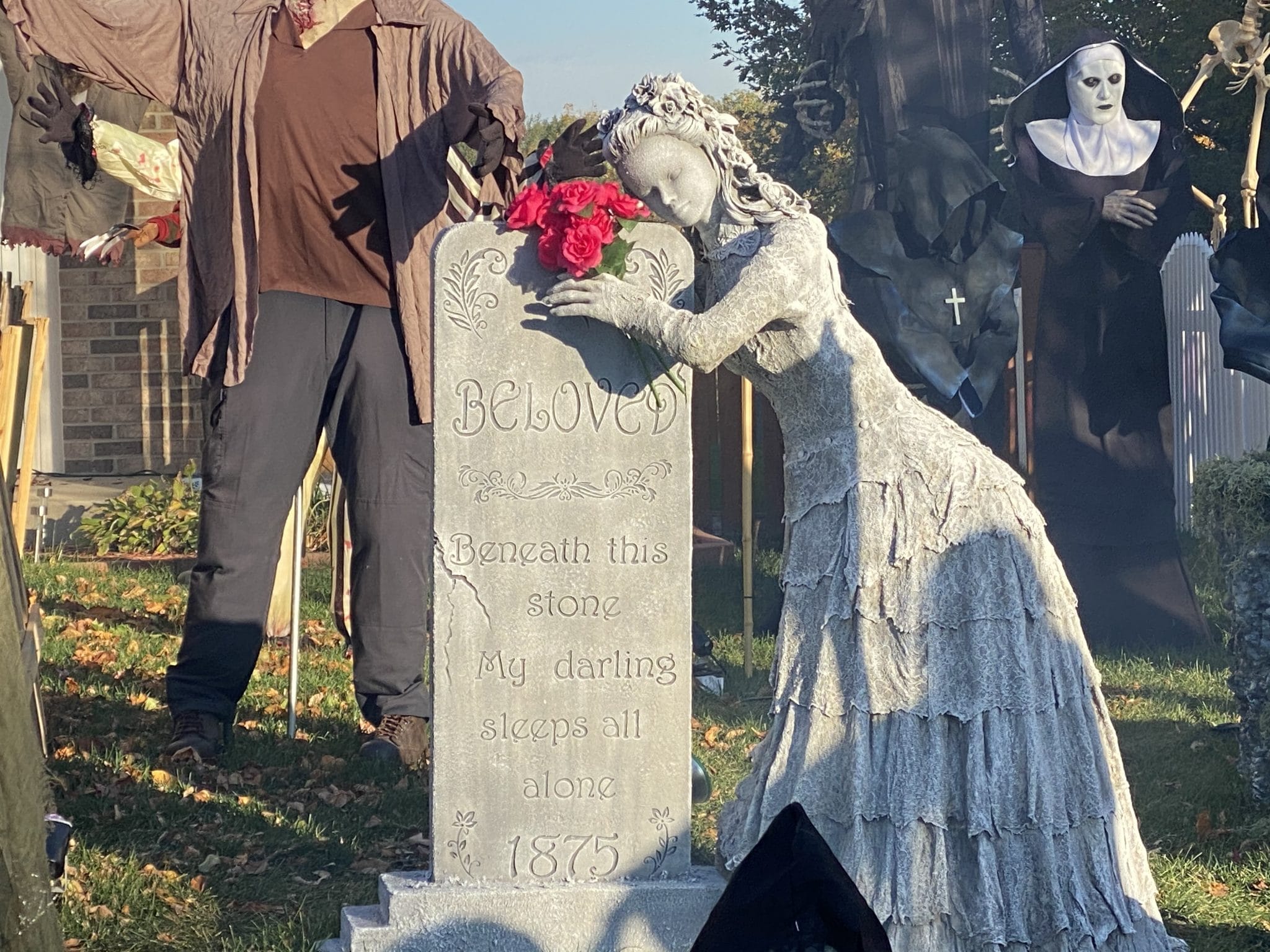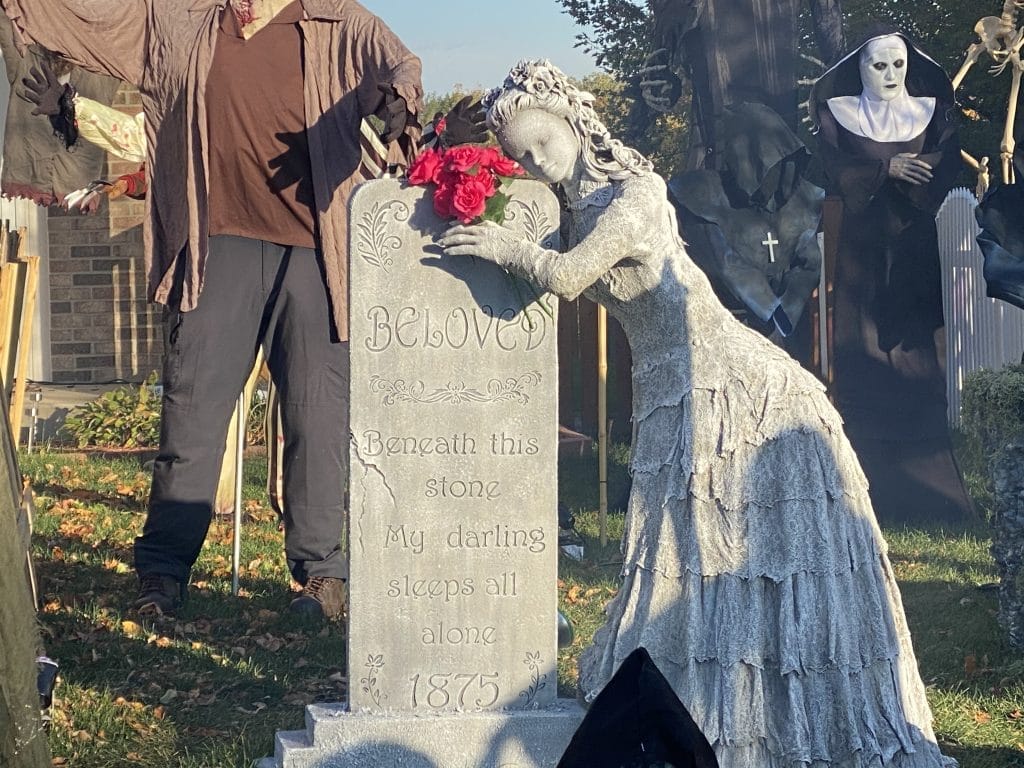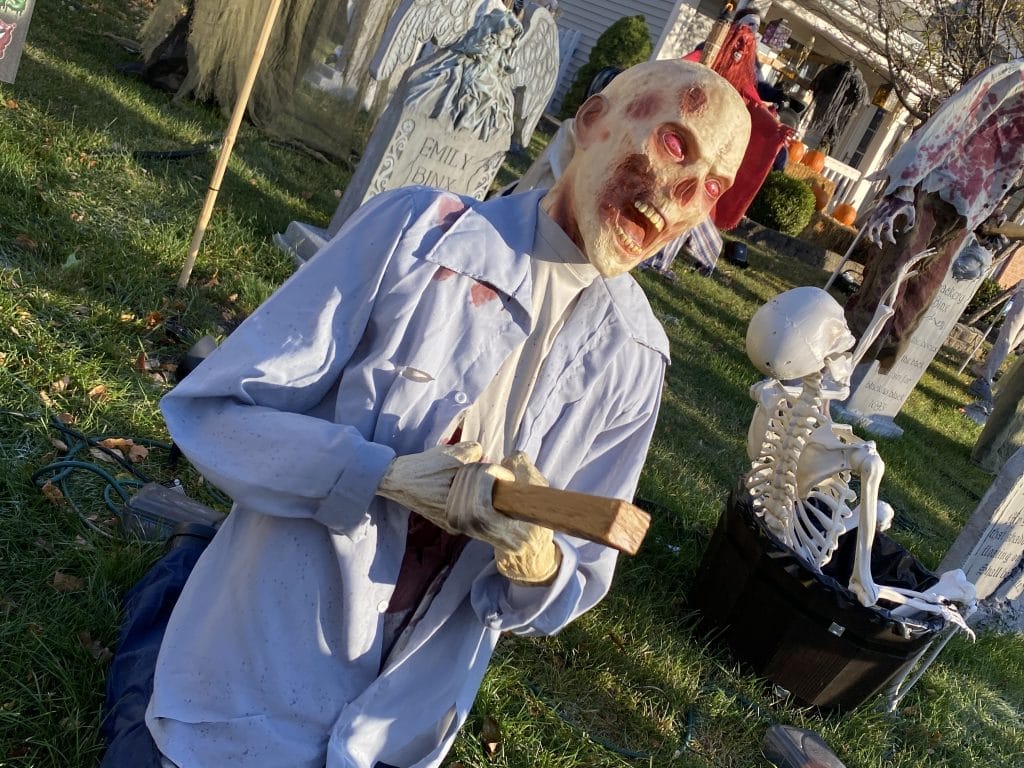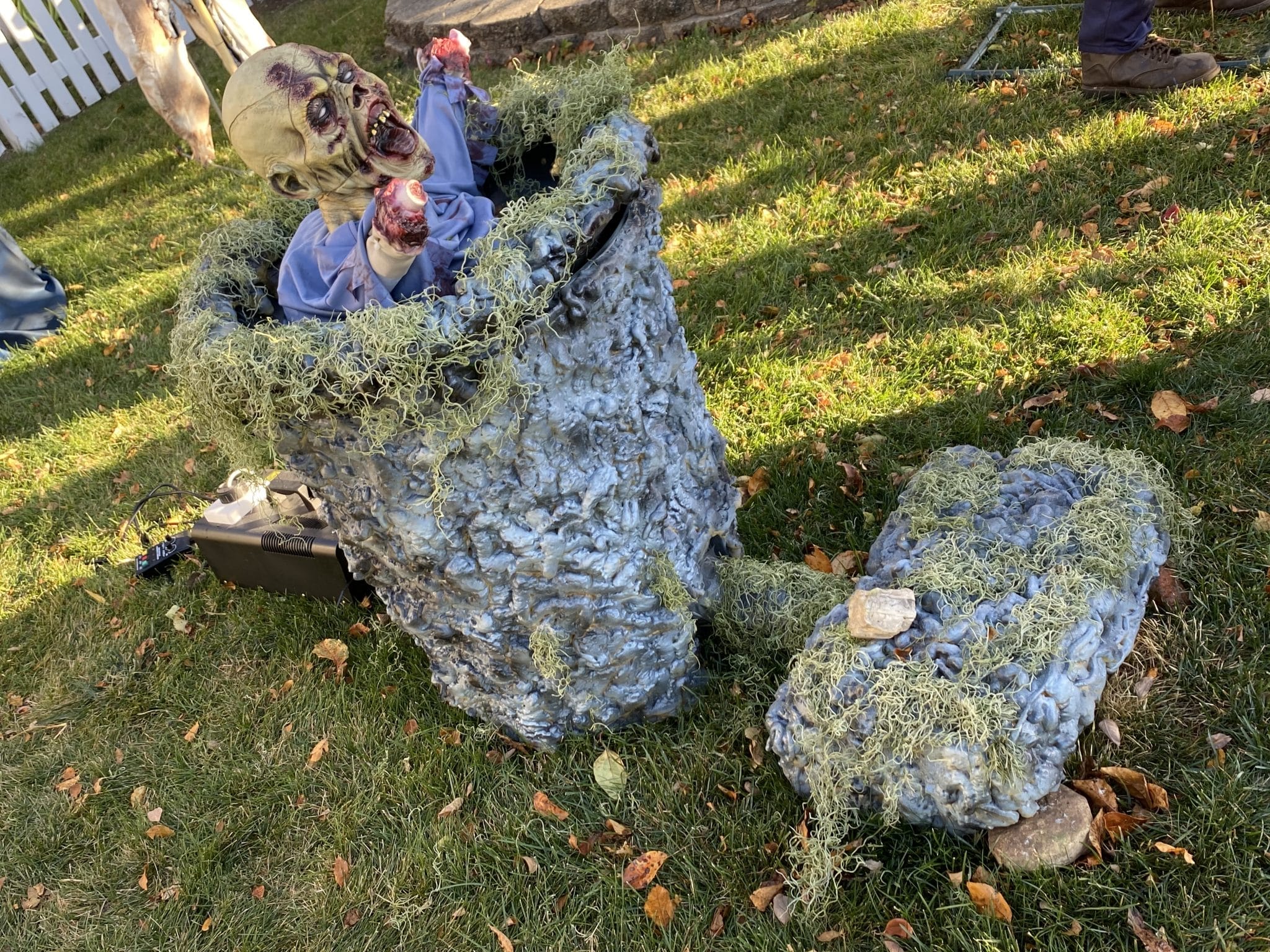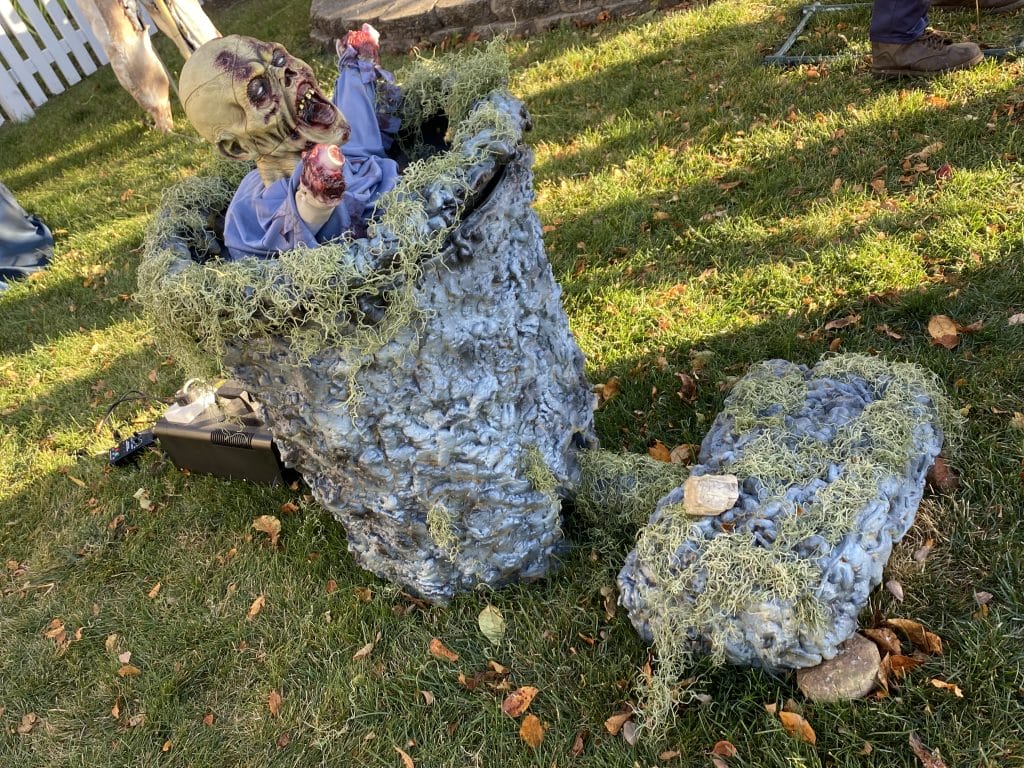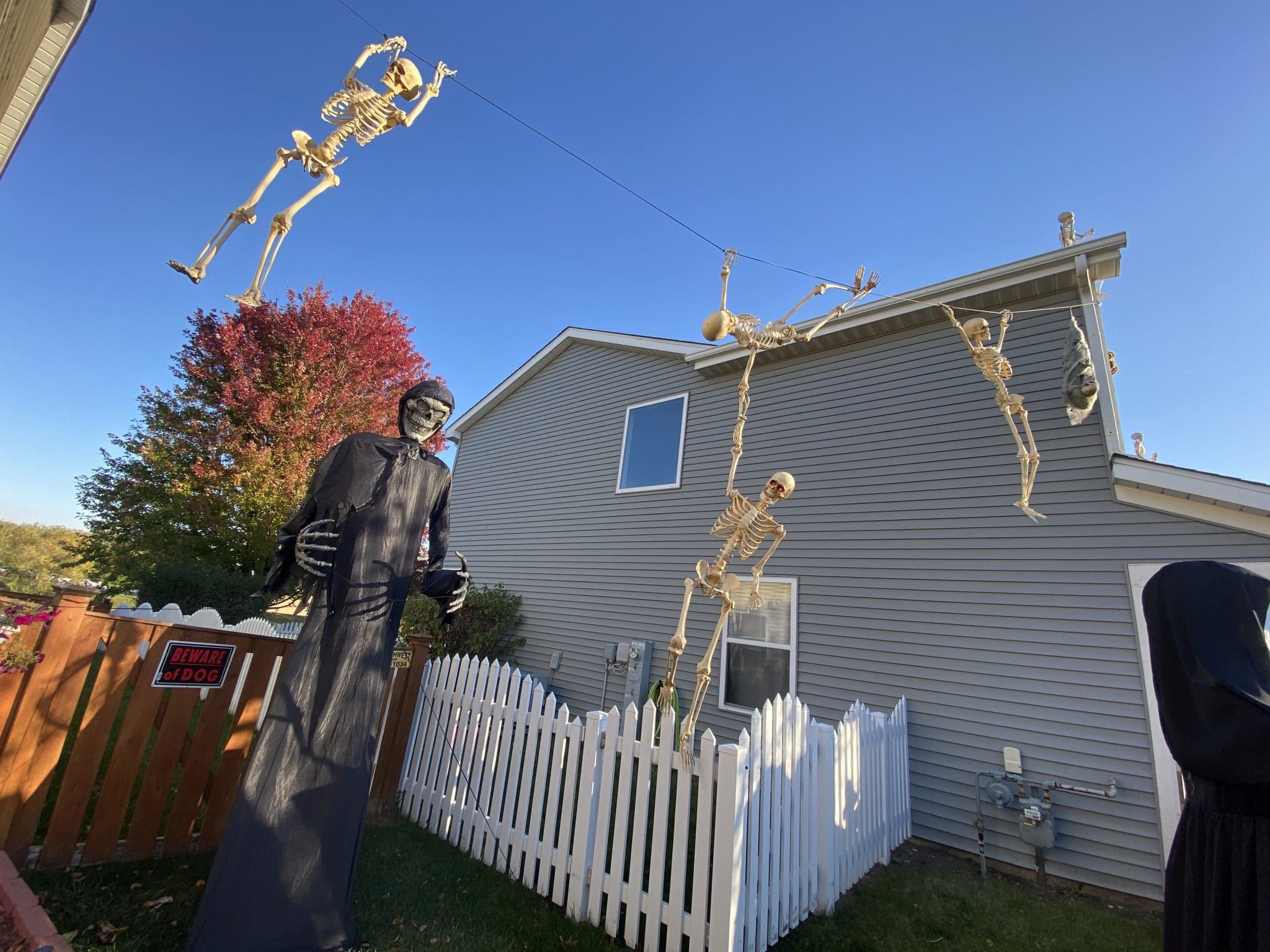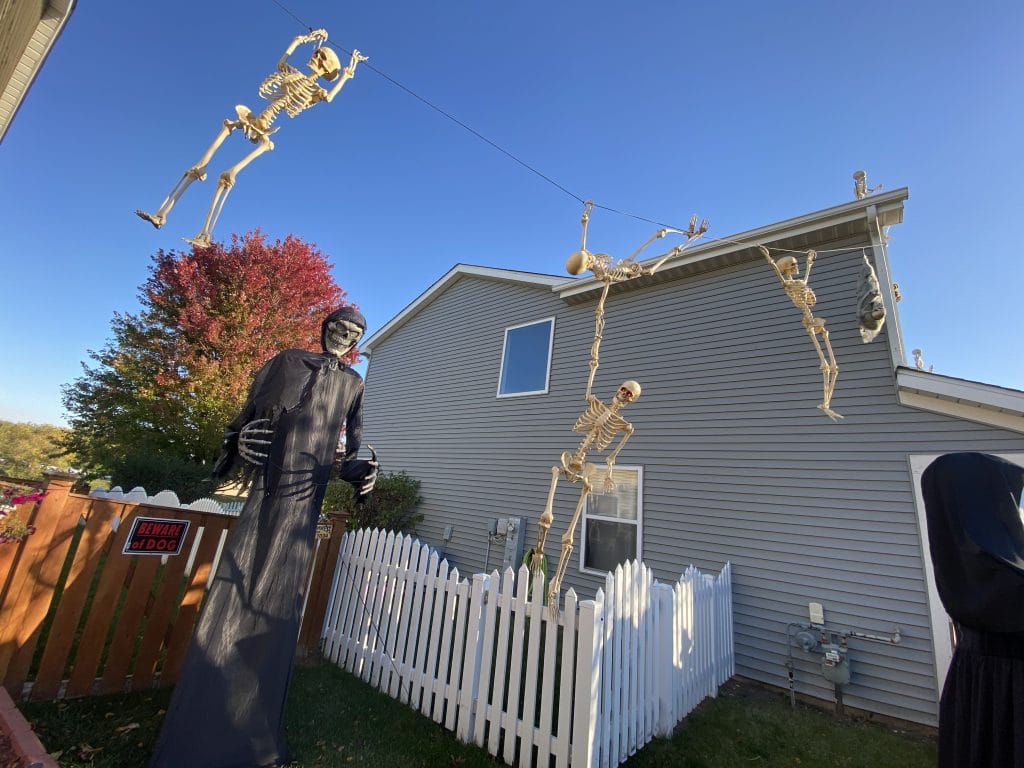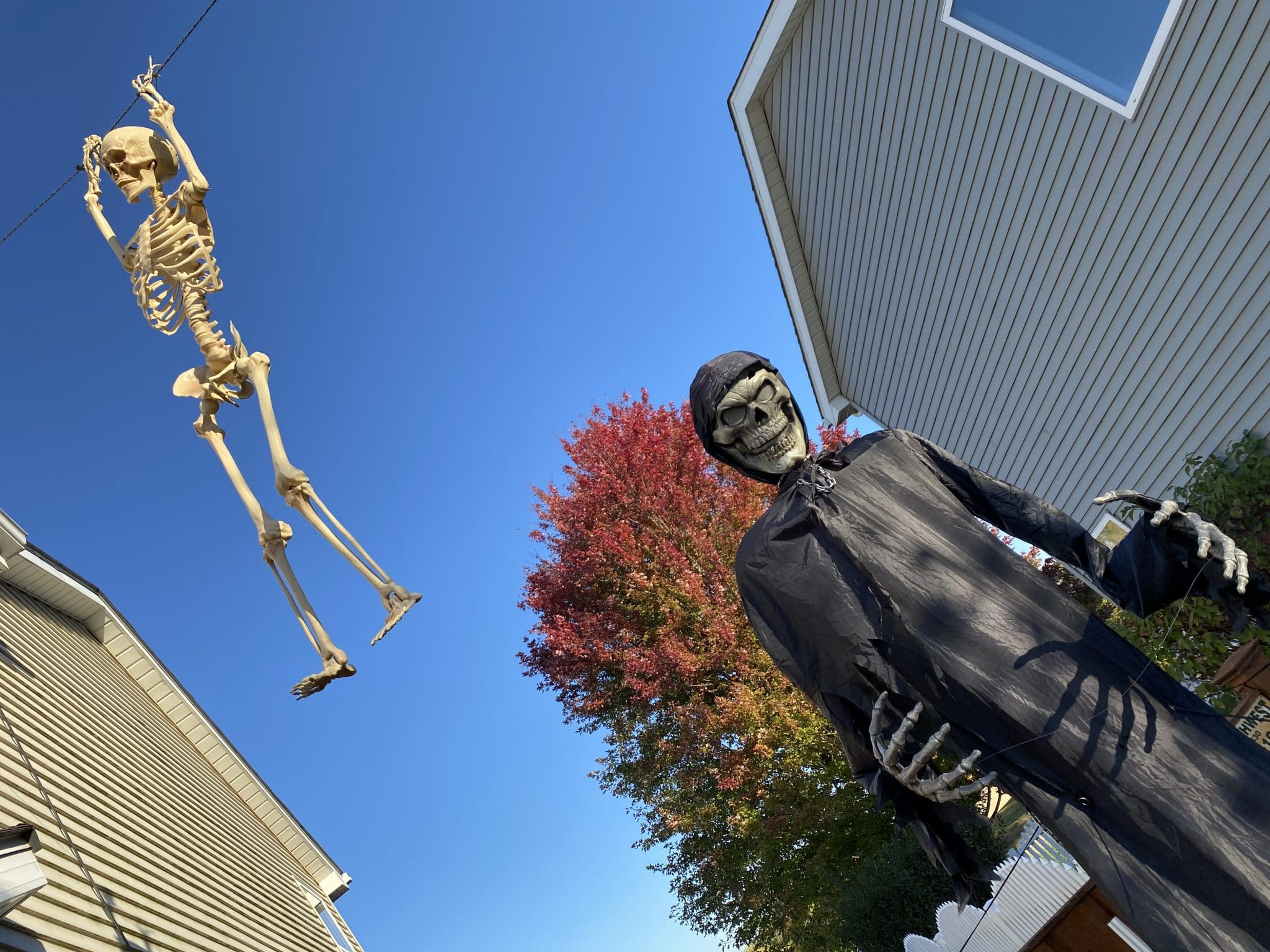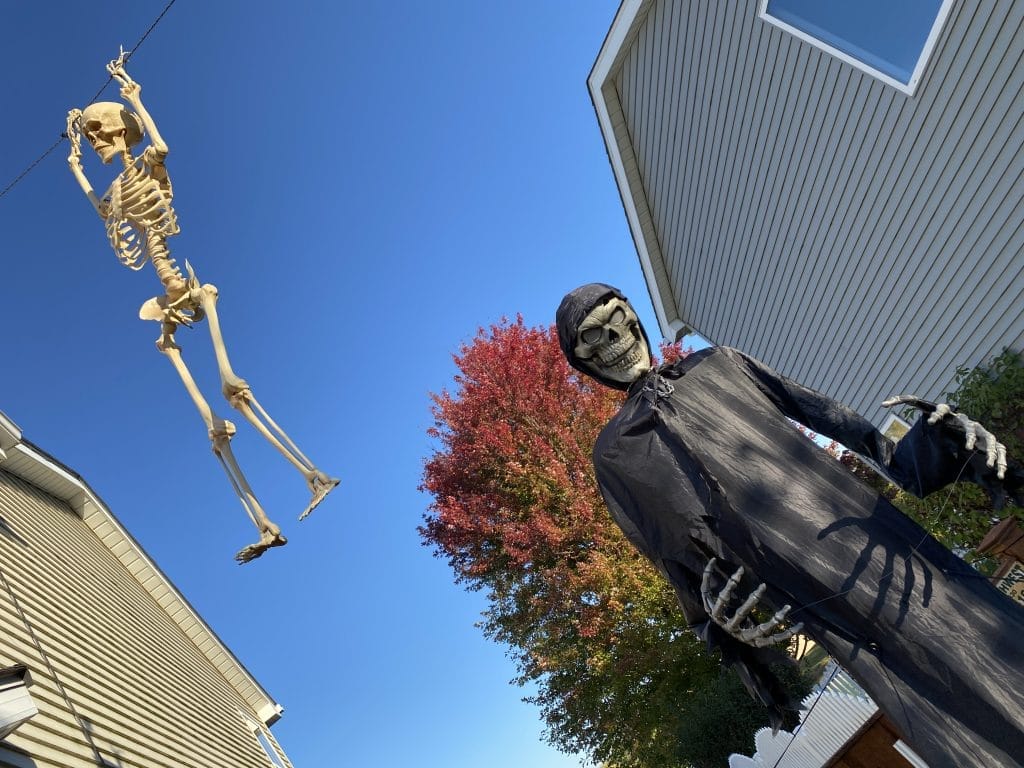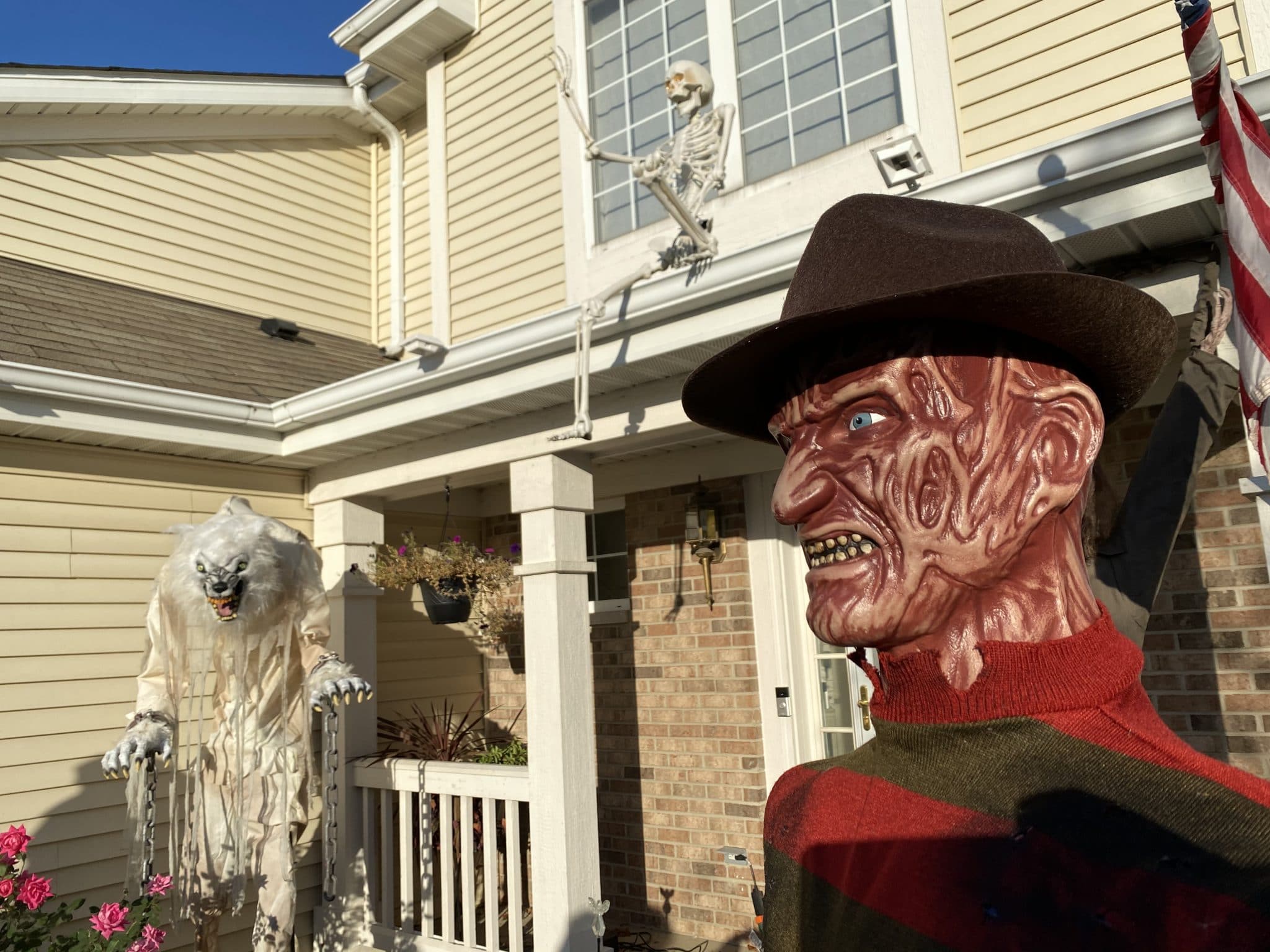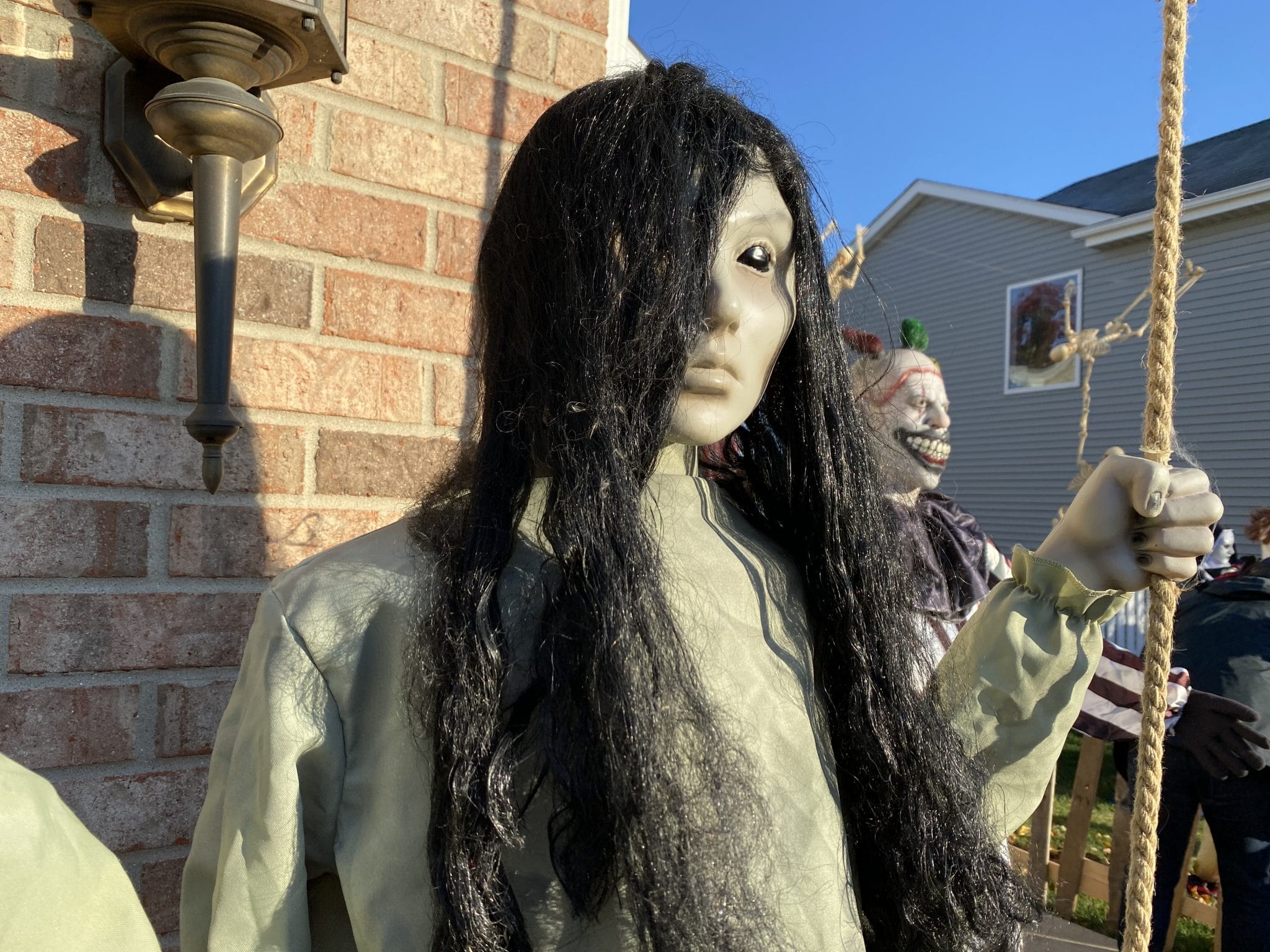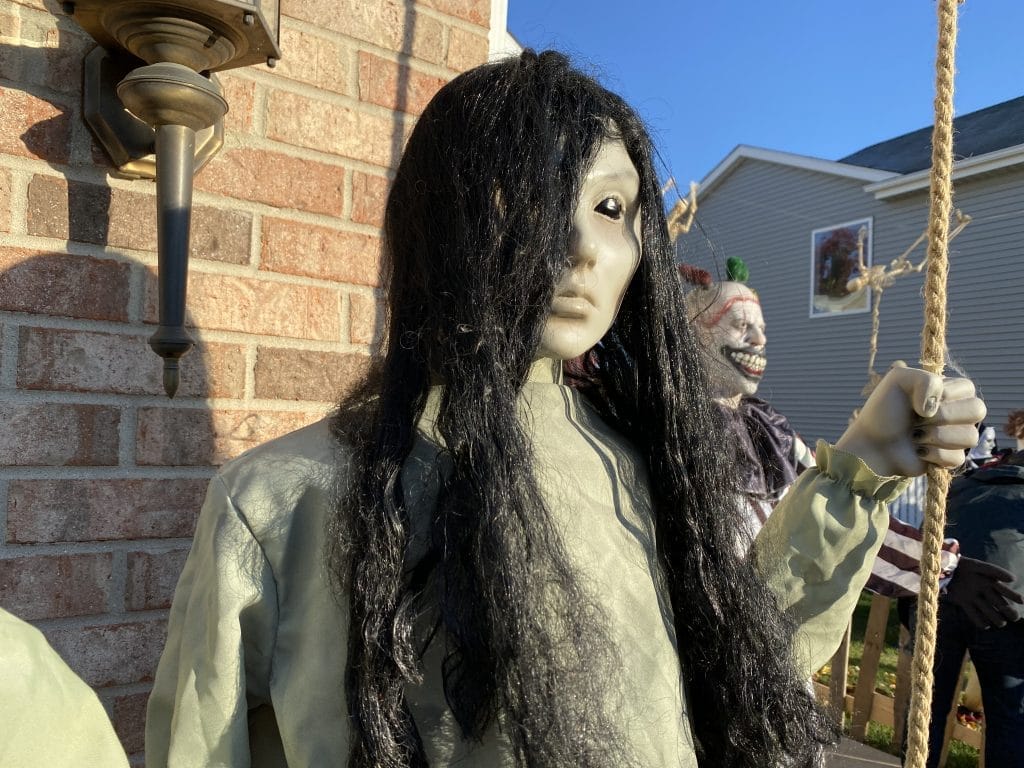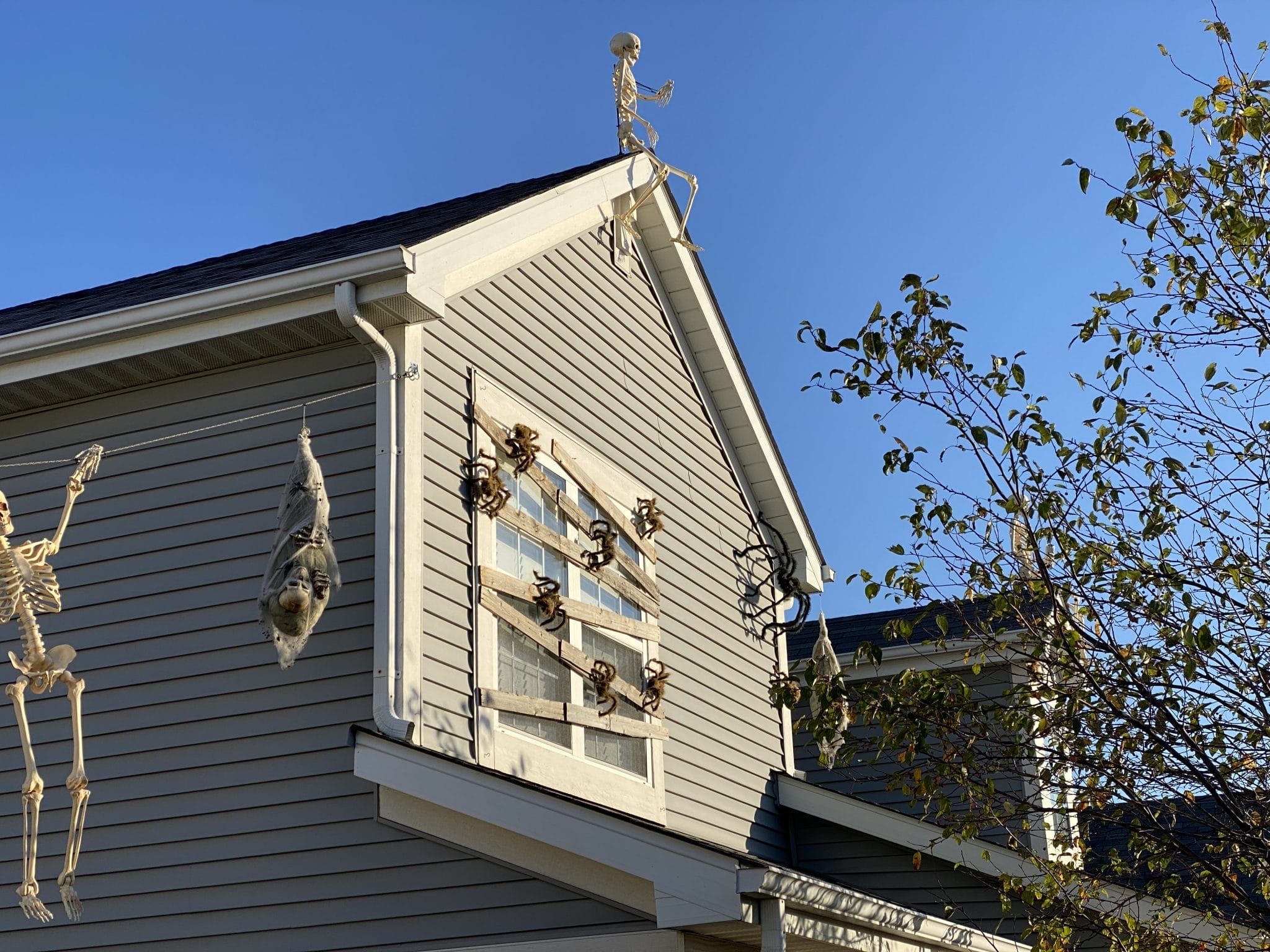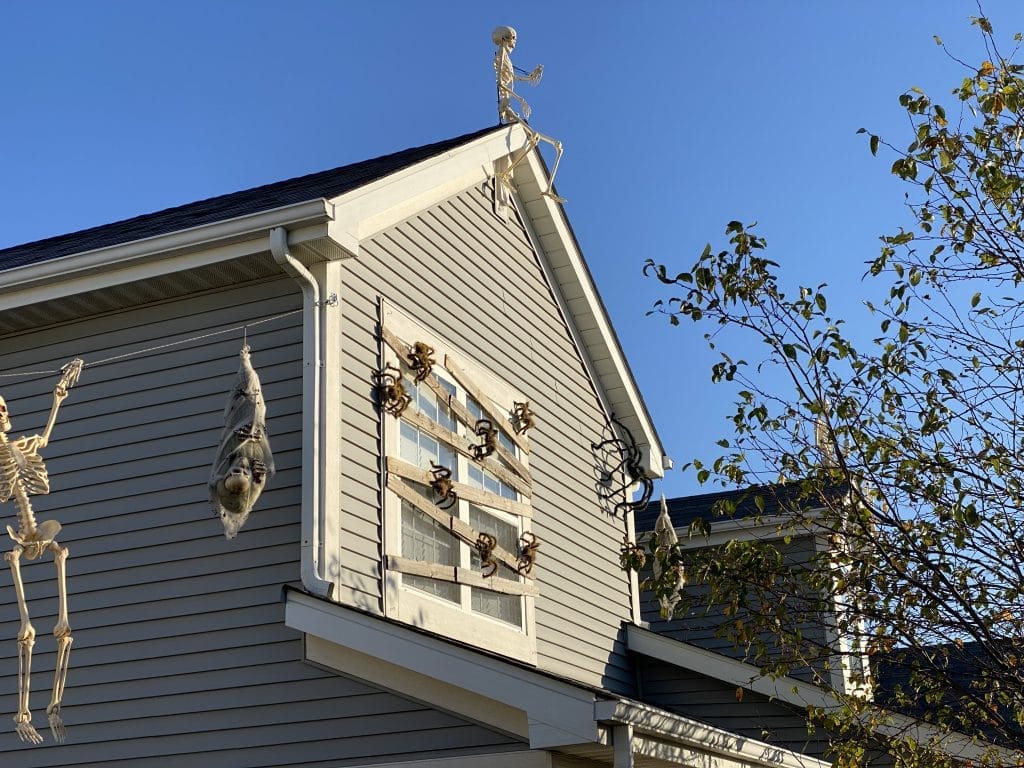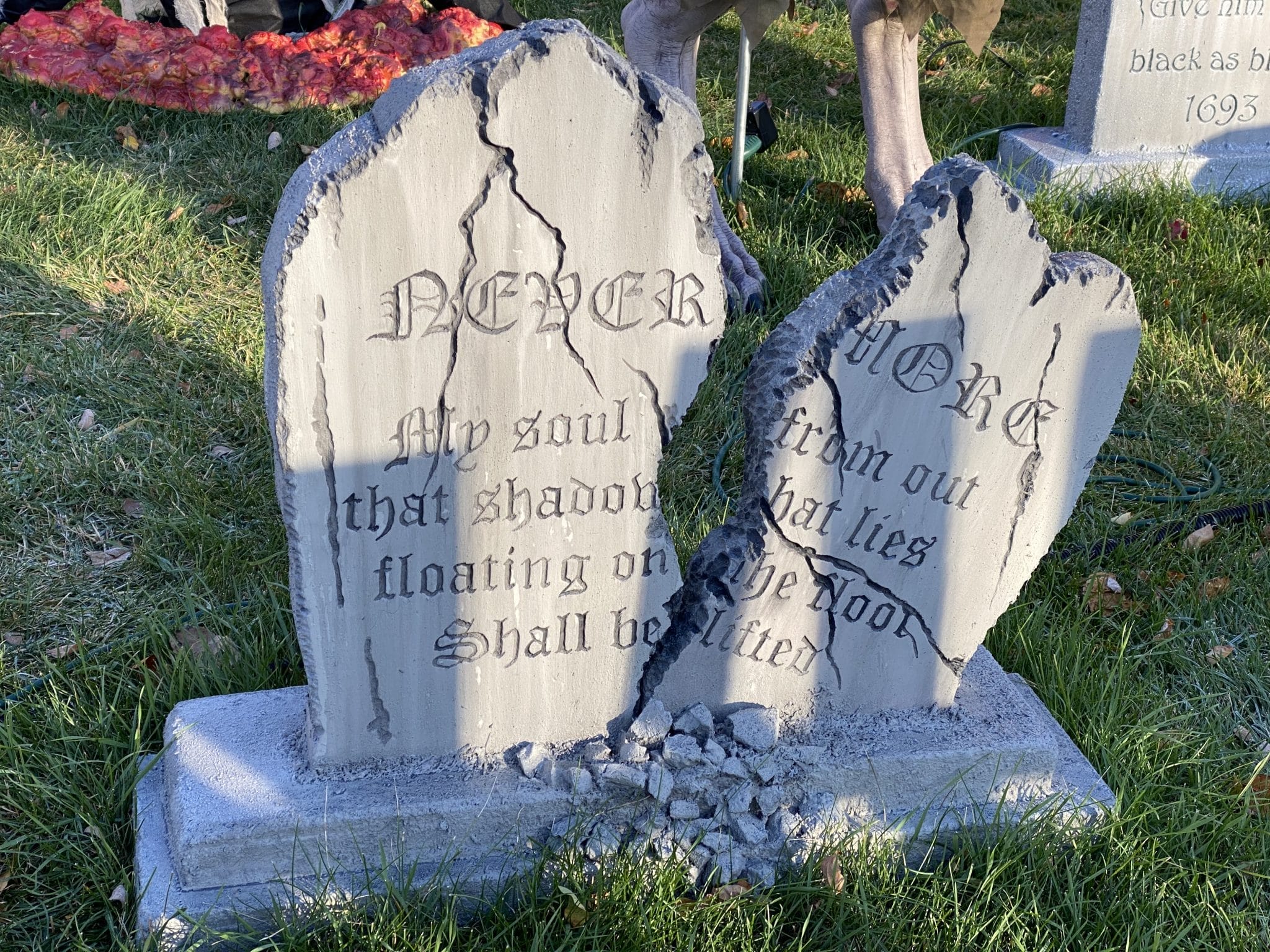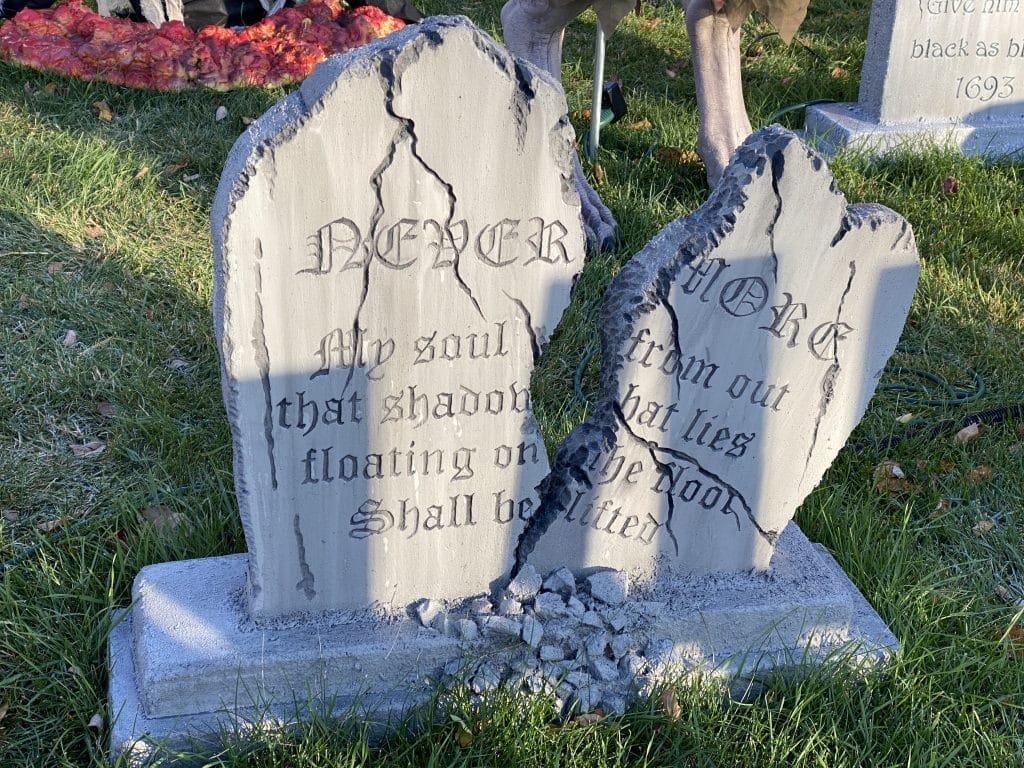 Comments
comments