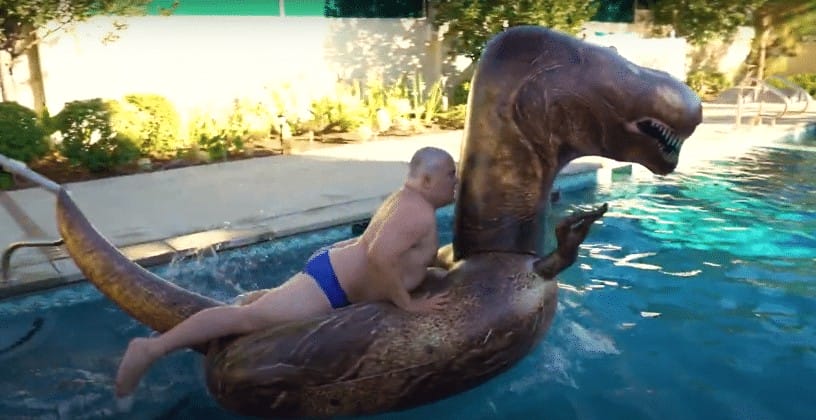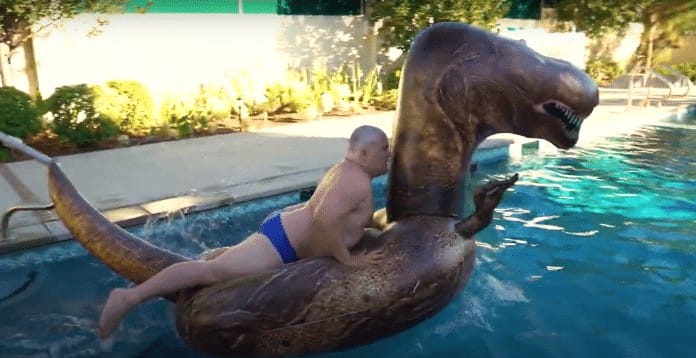 Does anybody look graceful getting onto a raft? Jack Black sure does.
Here's a video of Jack Black in a speedo trying to jump onto a T-Rex floatie in a pool. And once again this proves that the outtakes are often better than the finished product.
You can see more of this on his Jablinski Games YouTube channel.
Good times…
Comments
comments