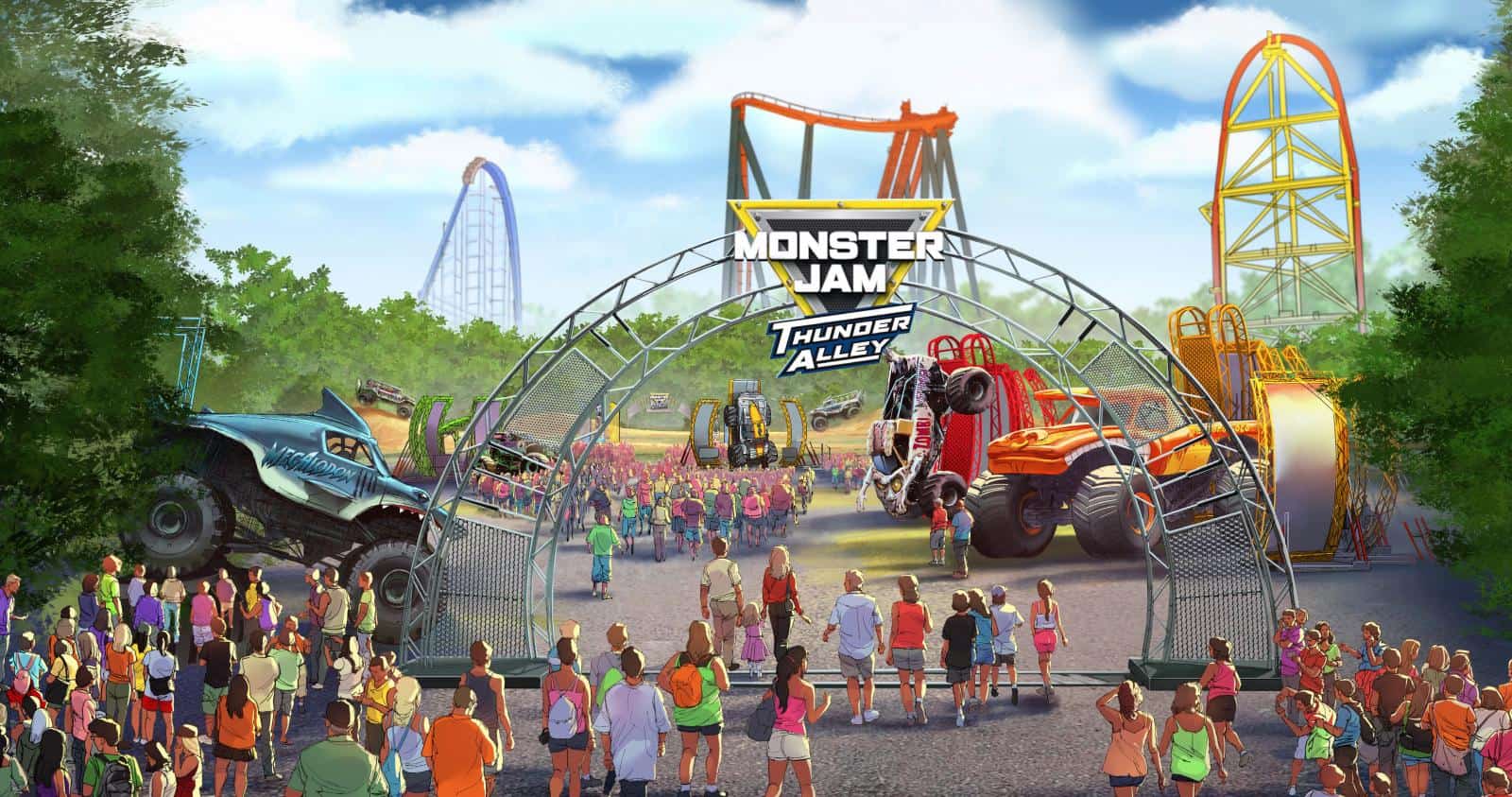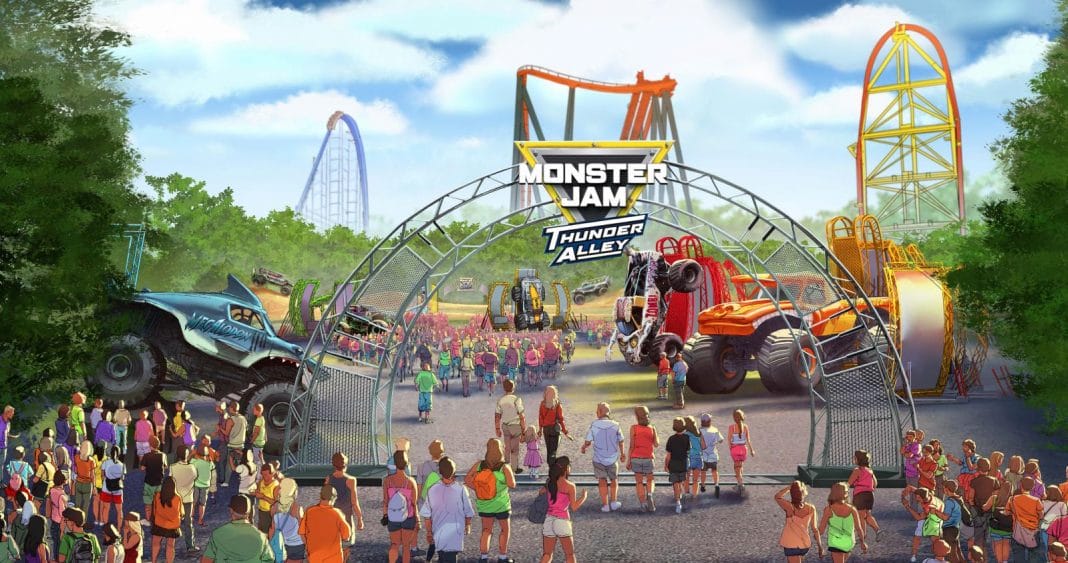 Who's ready for Graaaaaaaaaaaaaaave Digger?!
If you've ever been to a monster truck rally you know what that's all about. This week three Cedar Fair parks announced a new attraction that will be traveling around – Monster Jam Thunder Alley. Here's what you'll find.
Five Monster Trucks – Grave Digger, Max-D, Megalodon, Zombie and El Toro Loco. You'll be able to get inside of these trucks, snap a picture, and feel what it's like to be behind the wheel. No, you're not going to drive them!
Monster Jam Freestyle Ride – Yes, there WILL be a ride! You'll board a 10 passenger Grave Digger and Megalodon that will take you through a freestyle course. They say there will be obstacles, but will you be going off ramps, flying high in the air and smashing cars? I wish. Either way they say you'll get to "feel the roar."
Garage, Pit Party and Treats – A garage experience will let you see what these trucks are like and how the engines work. The pit party will let you create your own mini track. And yes, there will be food and drinks.
So where is this heading? It will be at Cedar Point in Sandusky, Ohio from May 18-June 30, Kings Dominion in Doswell, Virginia from July 20-September 2nd, and Dorney Park in Allentown, Pennsylvania from September 14-November 3rd. It's included with admission.
If you check it out, be sure to tell me what you think!
Comments
comments