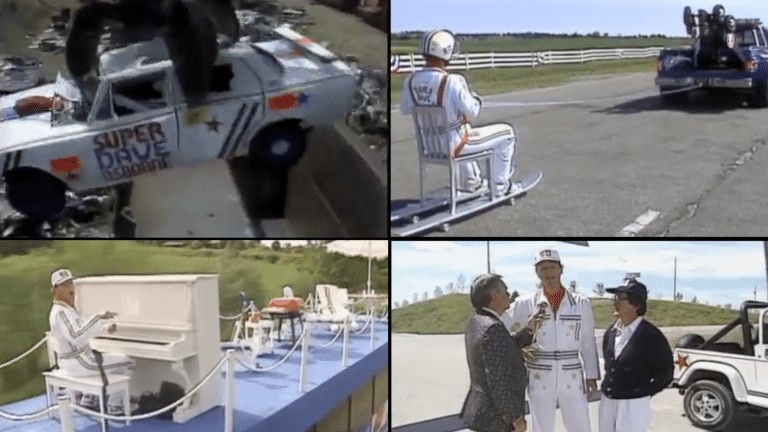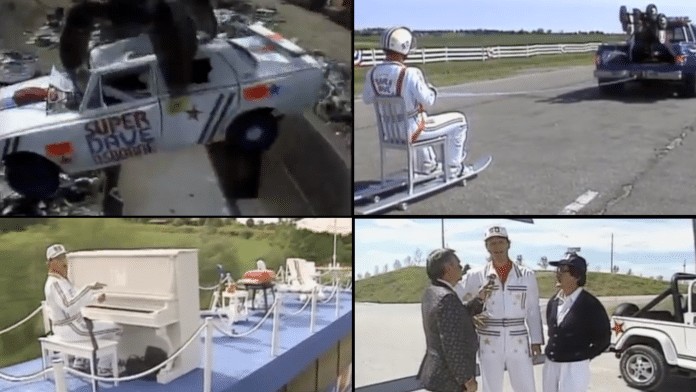 What a sad day yesterday.
The entertainment world lost some big names. Daryl Dragon of Captain and Tennille died, WWE announcer Mean Gene Okerlund also passed away, and we lost legendary comedian Bob Einstein.
Einstein was most recently known for his work as Marty Funkhouser on "Curb Your Enthusiasm," but I remember him most as Super Dave Osborne. He made countless appearances as the death-defying stuntman on late night shows and other specials. Super Dave knew how to set up a bit. It was always a slow burn full of subtle humor, leading up to a major stunt that was destined to fail in hilarious ways.
Over the last 24 hours I've been watching so many classic Super Dave clips. We shared a few of these on WGN Morning News this morning. I forgot how funny he was.
Bob Einstein was 76 years old and he will be missed. Here are some of Super Dave Osborne's best moments…
Super Dave Osborne and the Car Crusher
Super Dave Osborne's Catapult Slam Dunk
Super Dave Osborne "King of the Road"
Super Dave Osborne and the Chair Ski
Super Dave Osborne and the Computer Car
Super Dave Osborne rides the Revolution roller coaster
Super Dave Osborne vs. the wrecking ball
Super Dave Osborne on Letterman
Here he shows off some new boxing technology. One of his many hilarious appearances…
What's your favorite Super Dave moment?
Comments
comments