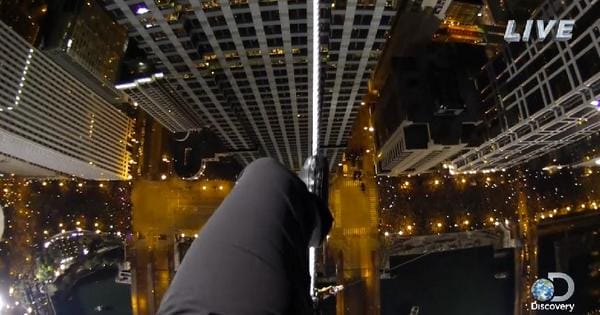 It took two hours of television, but only eight minutes of walking for Nik Wallenda to conquer the Chicago River from hundreds of feet above.
All of the hype, the speculation, the controversy (HOW COULD THEY LET HIM DO THIS WITHOUT A NET?!) – it all came to an end on Sunday when Wallenda completed his latest challenge with confidence.
Discovery Channel aired the feat live. They put together a highlight video in case you missed it. Check it out below.
Comments
comments