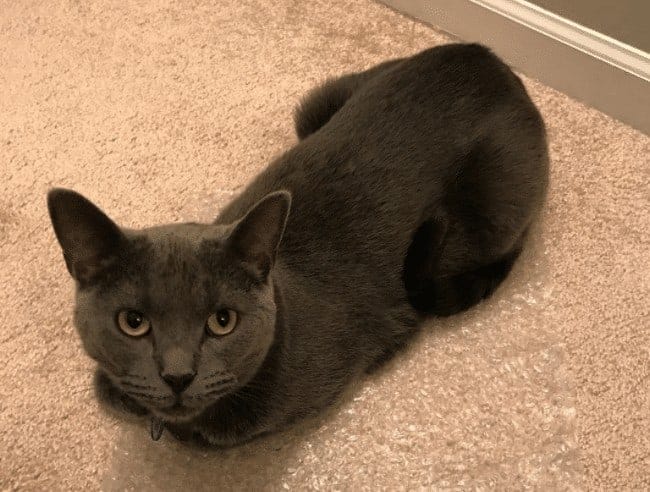 I will admit, I was the hesitant one in the house when it came to getting a cat. My wife has always been all about it…but I was the one dragging my feet. But come Christmas 2015, Santa brought the kids a present courtesy PAWS Chicago North Shore.
Turns out Trig (our daughter has been wanting a cat named Trig since she was about two years old, don't ask me why) that was for everyone else in the house….totally grew on me. In between yelling at him to get off of the counters and out of the garbage, I've actually grown to like this guy. I mean…how do you not enjoy a kitten that carries balloons around the house?
Just a #kitten carrying his balloons around the house. #cats https://t.co/2Q67idjEyV

— Marcus Leshock (@marcusleshock) January 14, 2016
Over the last year or so, we've developed somewhat of a routine. I leave for WGN Morning News at about 2am, and many of those mornings he is right there showing me out the door, and I wake him up when I get home.
And even if I don't understand many of the things he does….
He's still fun to have around. But lately, I've gotten kind of worried. He seems to be plotting some kind of attack.
Everything I do, he seemed to be there over my shoulder. Waiting for the moment when I least suspect it.
For now, I'll have to just keep my guard up. Wait…he's behind me…isn't he…..

Seriously, though…I do love the cat. You can follow all of our adventures with Trig on my Facebook and Instagram pages.
Do you have a cat that does crazy things? I'd love to hear about it.
Comments
comments