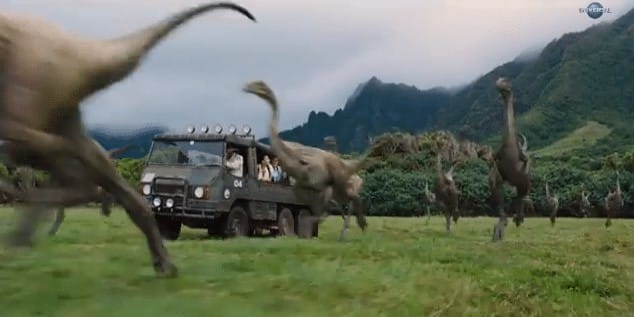 We've moved well past simple movie trailers. Now we have trailers for trailers – it's like the industry is just acknowledging that trailers are often much more entertaining than the films they are promoting.
Enter the Jurassic World trailer premiere preview. The first (well, technically second) look at the fourth Jurassic Park movie will premiere on Thursday, November 27th – but Universal has unveiled a short 20 second teaser to the trailer. It appears that Jurassic Park is back open for business as Jurassic World. I'm sure they had no problem finding somebody to insure the place because WHAT COULD GO WRONG?!
You can watch the teaser below. I'll post the full trailer in a new post when it's up on Thursday.
Comments
comments