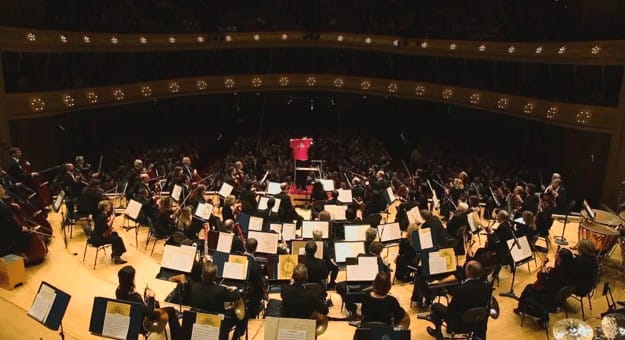 Love for the Chicago Blackhawks could be found all over the city last week.
Even at the symphony.
The Chicago Symphony Orchestra performed a surprise rendition of The Fratellis "Chelsea Dagger" – the Hawks' goal song. From their YouTube description…
From one championship team to another: Riccardo Muti and the Chicago Symphony Orchestra capped off a day of celebration by saluting the Stanley Cup-winning Chicago Blackhawks with a surprise reprise of the anthem "Chelsea Dagger."
Check out the video….
Learn more about the CSO's performance HERE.
Comments
comments