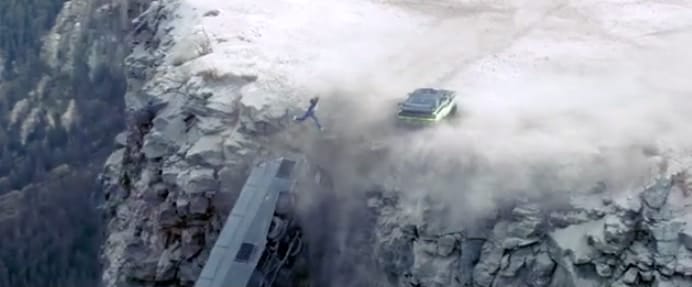 It must be fun for the people behind these "Fast the the Furious" movies to find new ways to out-do themselves. In the first look at the latest film, "Furious 7," we see cars, with drivers, parachuting from a giant cargo plane for some reason. Of course it all works to plan and stuff blows up real good.
As much fun as this movie should be, it will be hard to watch Paul Walker in one of his last roles. I've talked with quite a few actors over my years as an entertainment reporter – he was one of the most considerate and interesting people I've met. Still can't believe he's gone.
Watch the trailer below….
Comments
comments