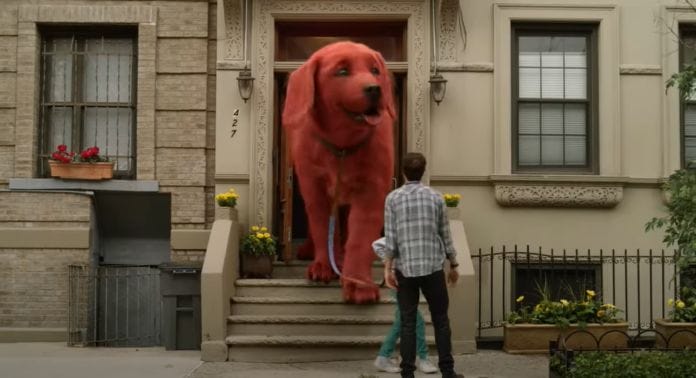 The first Clifford The Big Red Dog trailer dropped yesterday.
Paramount is turning the classic children's book by Norman Bridwell into a live-action movie. A young girl happens upon a magical pet shop where she chooses Clifford the dog to be her new pet. Shortly after, he explodes in size and all kids of light-hearted mayhem ensues.
I love the Clifford books. I was underwhelmed at the first viewing of this trailer, but that's when I put together my own focus group at home. I asked my 8 year-old son to watch the trailer with me. His reaction?
"Yes. We are absolutely going to see this."
So there you go! Clifford is a winner in our house. At least for now.
Take a look at the Clifford The Big Red Dog trailer below. What do you think?
Check out more of the latest trending news here.
Comments
comments