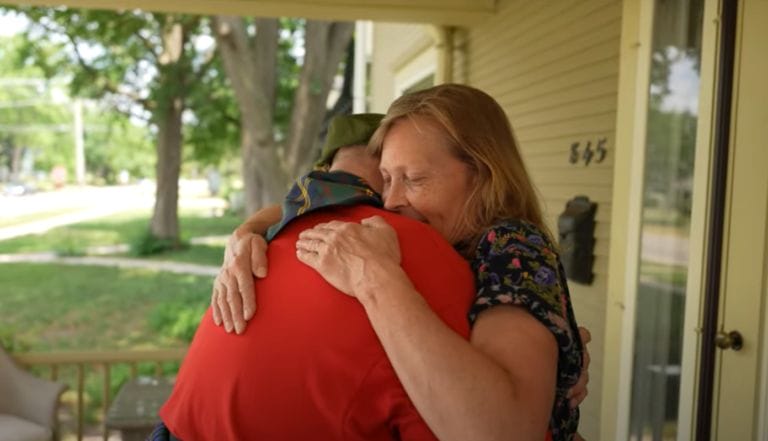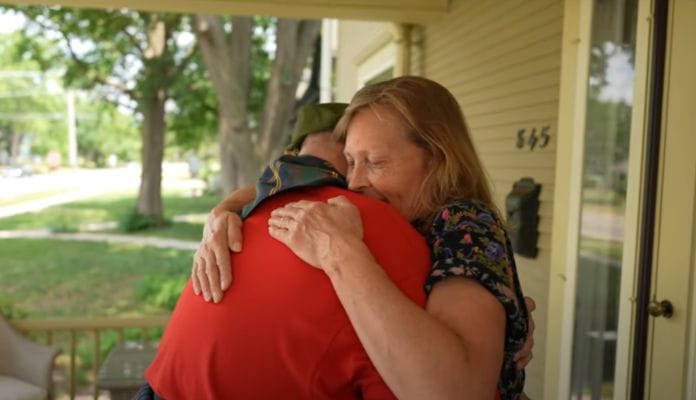 Greg Machalinski was injured while serving in the Marine Corps. His condition has slowly deteriorated to the point where he is confined to a wheelchair.
Greg and his wife Susan are celebrating 25 years of marriage. The team from For Love Films interviewed Greg about his time in the Marines and his love for his wife. He decided to surprise his wife and get out of his wheelchair – for the first time in a long time – and walk home to her.
"The one thing the Marine Corps teaches you is not only physical strength but mental strength," Greg says in the video. "You can do things with your body when you think there's no way possible but you have the discipline to do what needs to be done."
The video follows Greg as he steps out of his chair and walks home, explaining how important his wife is to him and why. He says Susan has not seen him do a lot of walking and he wanted to show that he is still willing to do whatever it takes for her.
Watch the full video of this Marine Corps veteran surprising his wife here:
For Love Films puts together wedding videos and love story videos like these. You can see more of their work on their YouTube channel here.
More of of the latest trending news here. 
Comments
comments