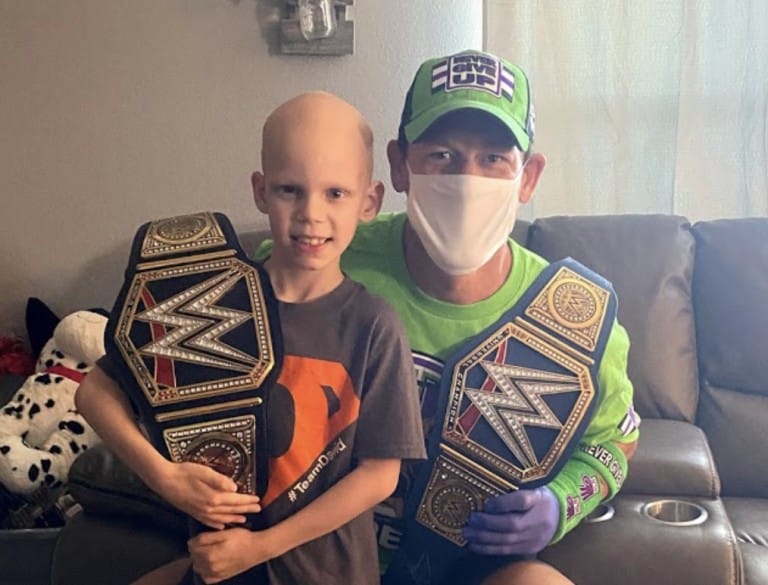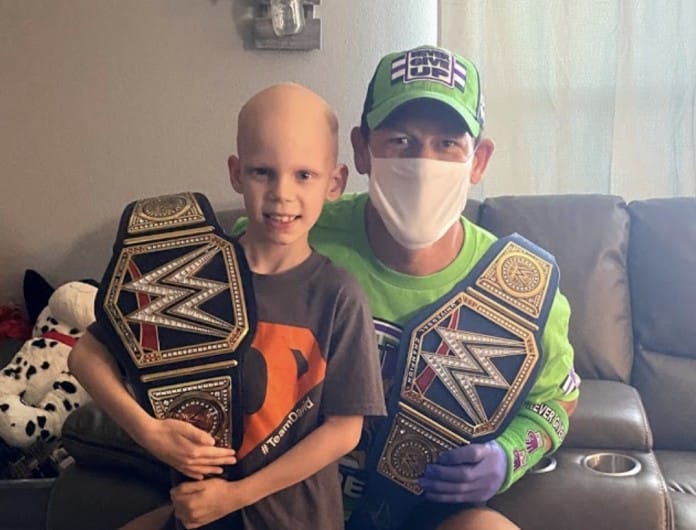 WWE superstar John Cena has granted more Make-A-Wish wishes than any other person. It appears he isn't slowing down.
Yesterday WFLA-TV in Tampa, Florida reported the story of 7 year-old David Castle who is currently battling a Wilms tumor, a cancer that starts in the kidneys. Cena showed up at the family home with two WWE title belts, some signed t-shirts and more. David's mom says was filled with excitement and tears of joy.
Once again John Cena is spending the time to give a family going through hardship a moment they will never forget. Well done.
You can see the full report here…
WFLA has more details about the visit on their website here.
Check out more Trending News here.
Comments
comments